Powerful and Flexible Indoor LED display - TETRIS
1 year ago
● LIGHT & SLIM
● HANGING UP TO 13m
● MINIMUM CUBIC
● 5KINDS OF PANEL SIZE
● POWERFUL  COMPATIBILITY
● FREE LAYOUT ANY DESIGN IS POSSIBLE
● CONCAVE & CONVEX
● EASY ASSEMBLY
● FLAT WALL-MOUNTED
● EASY MAINTENANCE FRONT SERVICE
Suppliers
3rd Floor,5th Building, FLT industrial park, Longhua, Shenzhen, China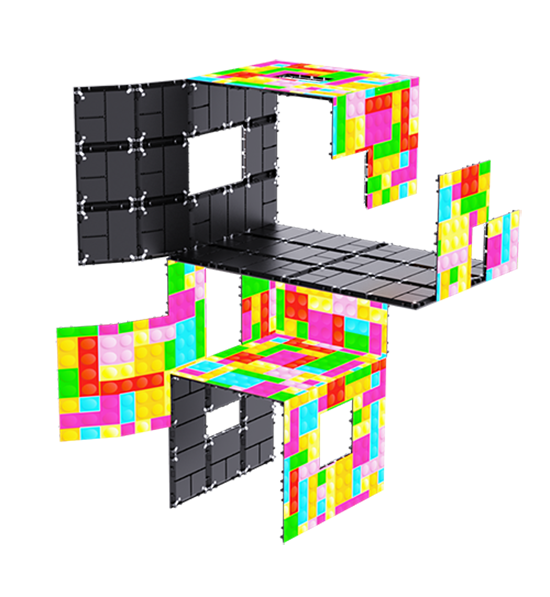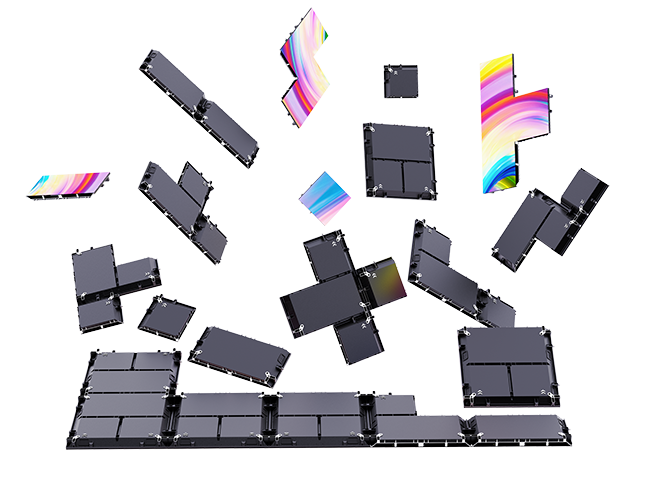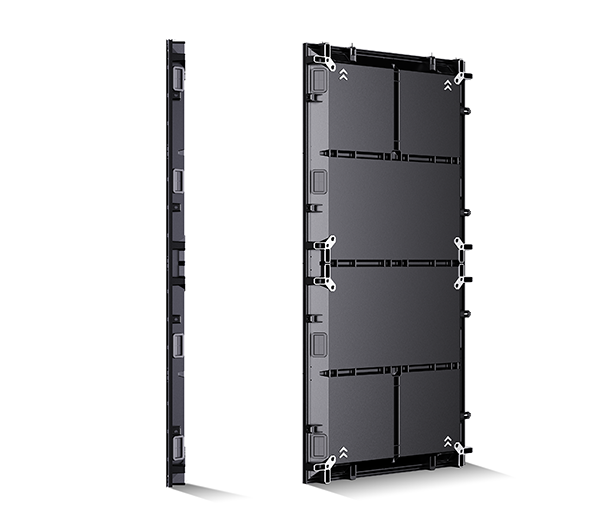 LIGHT & SLIM
the chassis is a thin but strong modular design with lightweight body.
HANGING UP TO 13m
Tetris is strong and its chassis has been tested at a remarkable 1300kg breaking point, and hanging 13m without additional bracket is safe and its max extent..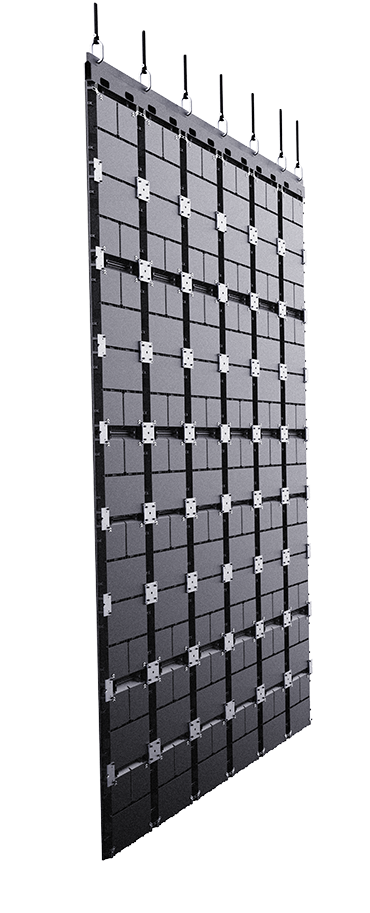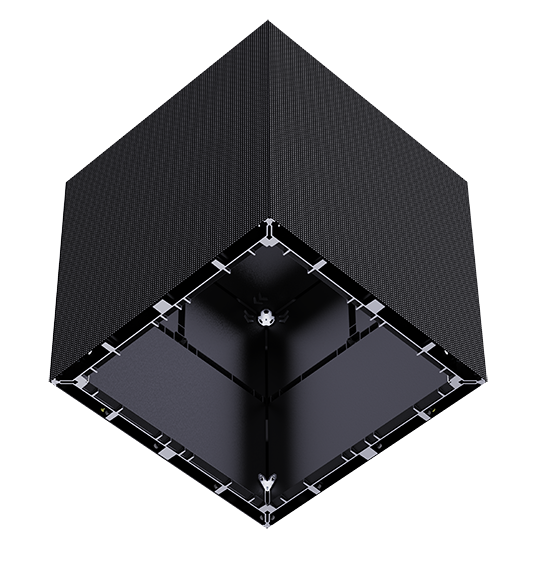 MINIMUM CUBIC
500*500*500mm and any times of it.
5KINDS OF PANEL SIZE
Five different kinds of panel allows for extensive flexibility in any dimensions and various applications like retail,transportation hub, hotel & resort, stadium, broadcast, and visualization center, art gallery etc.
| | | | | |
| --- | --- | --- | --- | --- |
| 500*1000mm | 500*750mm | 500*500mm | 500*250mm | 250*250mm |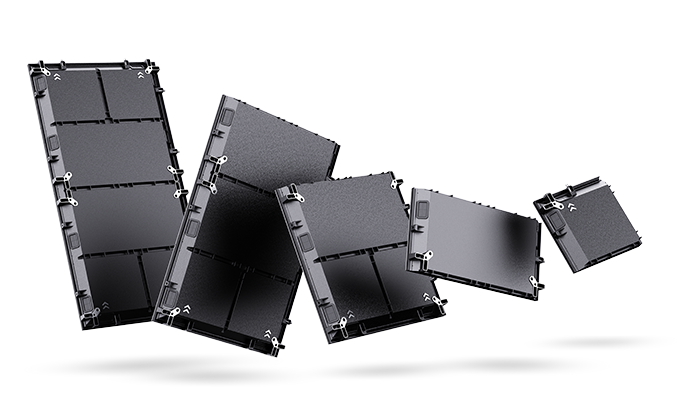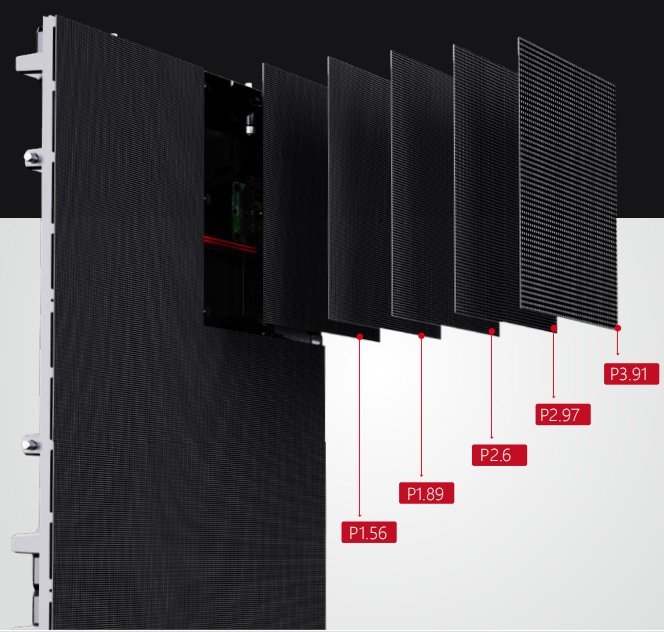 POWERFUL COMPATIBILITY
It is compatible with pixel pitch among P1.56, P1.89, P2.6, P2.97 and P3.91. All parts including module, power supply, receiving card, hub card, screw and cable are all interchangeable among these 5 pitches. It saves more than 30% of cost by using Tetris.
FREE LAYOUT
ANY DESIGN IS POSSIBLE.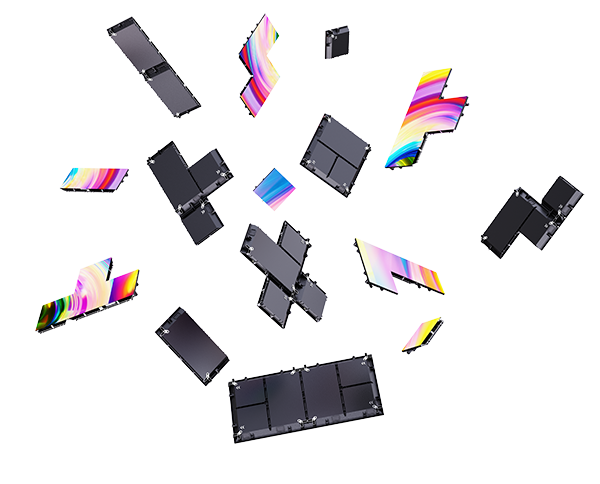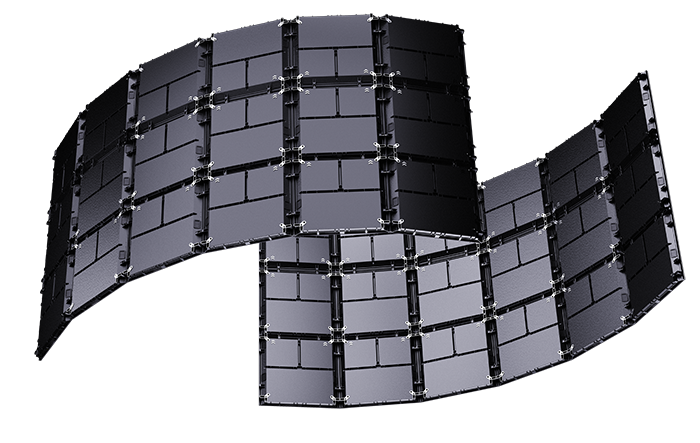 CONCAVE & CONVEX
Tetris allows for a flexible assembly among flat, column, curve screen including concave and convex shape. It gives an extensive free-limitation to all designers and engineers.
E
EASY MAINTENANCE
with captive screws in each side.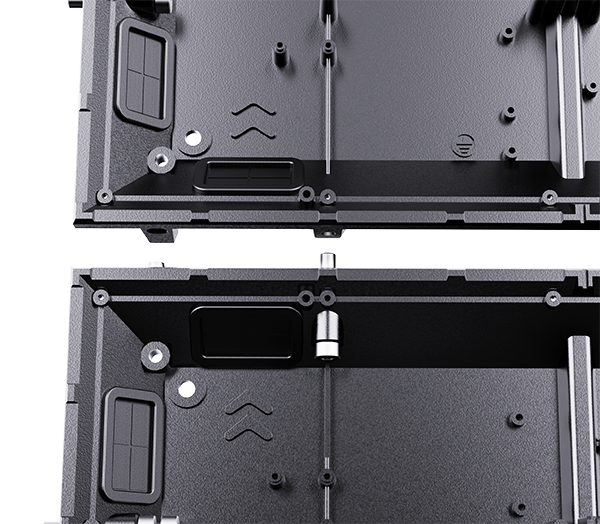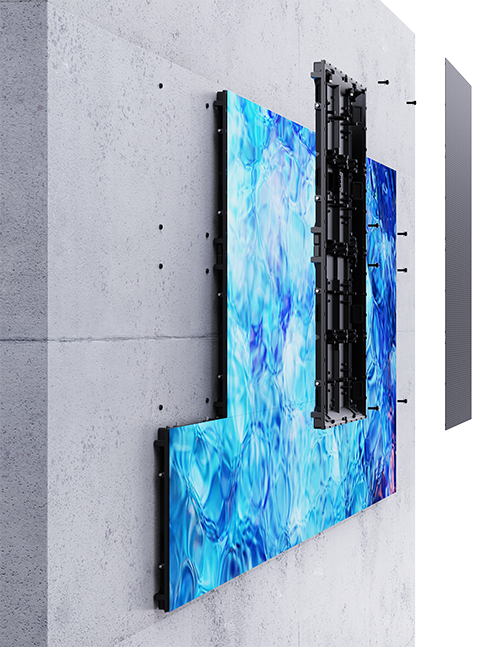 FLAT WALL-MOUNTED
Tetris is a flat wall mounted product which allows structure-free mountation on concrete wall, wooden wall, especially for a LED wall less than 10㎡.
EASY MAINTENANCE FRONT SERVICE
Module and all parts are front accessible.
BRIEF SPECS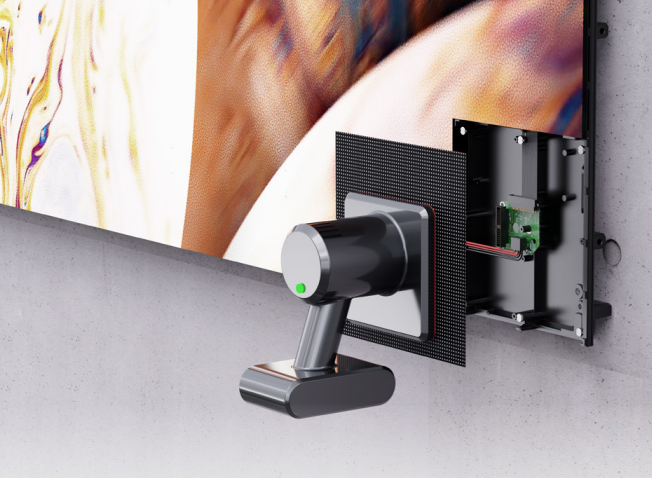 Pixel Pitch
1.56mm
1.89mm
2.6mm
2.97mm
3.91mm
LED Confifiguration
SMD1212
SMD1515
SMD2020
SMD2020
SMD2020
Pixel Density
409,600dot/m2
278,784dot/m2
147,456dot/m2
112,896dot/m2
65,536dot/m2
Module size
250x250mm
Module Resolution
160*160dot
132x132dot
96x96dot
84x84dot
64x64dot
Cabinet Size
500*1000mm (compatible for 500*500mm/500*250mm/250*250mm)
Cabinet Resolution
320*640dot
264x528dot
192x384dot
168x336dot
128x256dot
Cabinet Weight
9.7kg
IP Rating
IP20
Scanning Mode
40s
44s
32s
28s
22s
Brightness
600-800nits
600-800nits
600-800nits
600-800nits
600-800nits
Viewing Angle
160°/160°
View Distance
>1.56m
>1.9m
>2.6m
>2.9m
>3.9m
Gray Scale
14bit
Colors
16.7M
Max.Power Consumption
500W/m²
Ave.Power Consumption
180W/m²
Refresh Frequency
3840Hz
Suppliers
3rd Floor,5th Building, FLT industrial park, Longhua, Shenzhen, China