450ml Frosted Glass Mug with Colored Handle
9 months ago
This 450ml sublimation glass mug is made of high quality frosted glass with a colorful handle. The handle color is available for gold,pink,light green, dark green,blue,frosted and can be on demand. 
The glass mug is perfect for enjoying any hot or cold drinks. Use them to serve for you guests, make them amazing gifts for family and friends!
Suppliers
ROOM 2808, 6# BUILDING, CHUNJIANGZHONGXIN, GUANGYI ROAD JIAXING,ZHEJING PROVINCE 314000
Specification:
The 450ml sublimation frosted glass mug is a special mug with frosted glass and a colorful handle, with high quality sublimation coating. It is suitable for bars and restaurants to personalize their logo or slogan on the glass mug to make advertisements. The frosted glass mug has widely been recognized as a wonderful choice for personal or promotional gifts after being printed with a special logos, images or other designs.
These glass mugs look great mixed and matched to add a subtle splash of colour to your kitchen. They are easy to clean and very convenient for everyday use.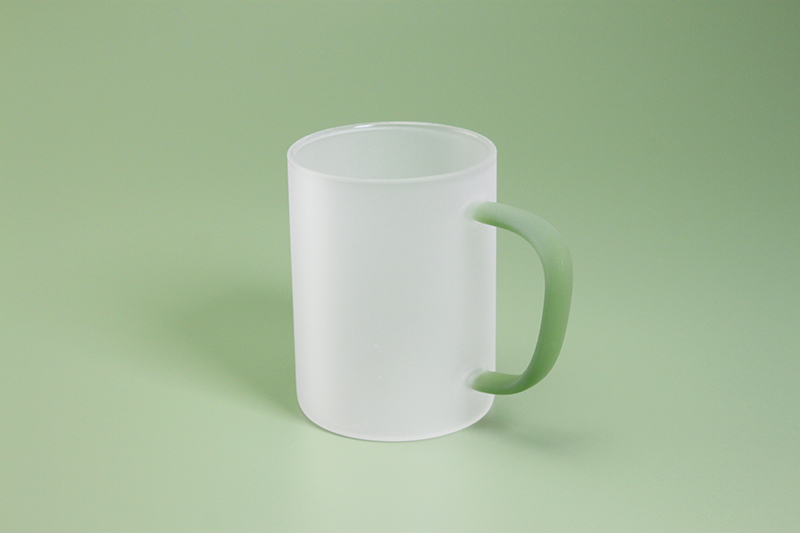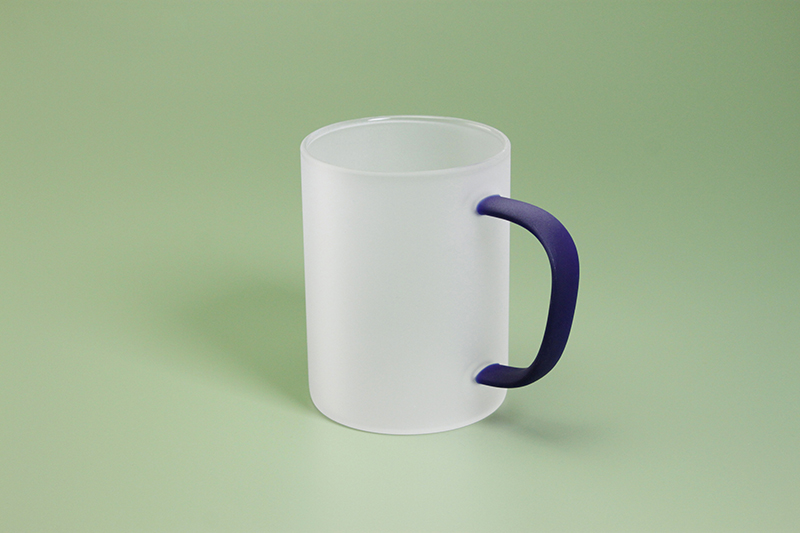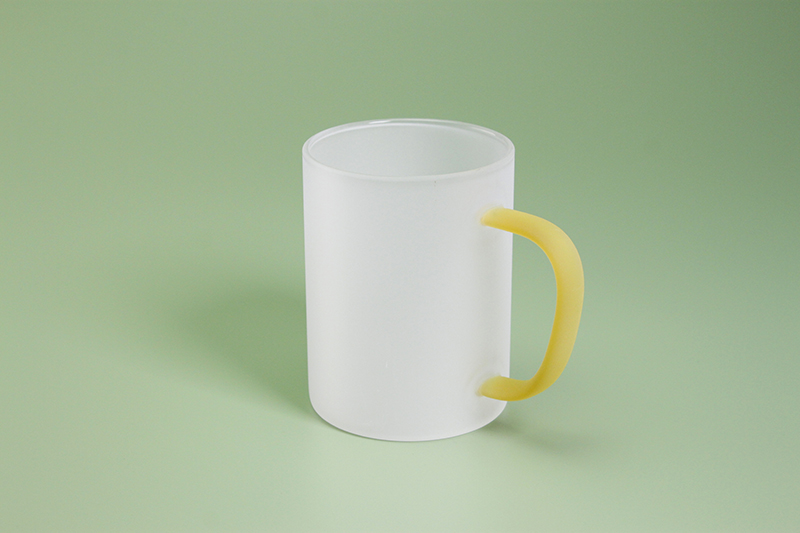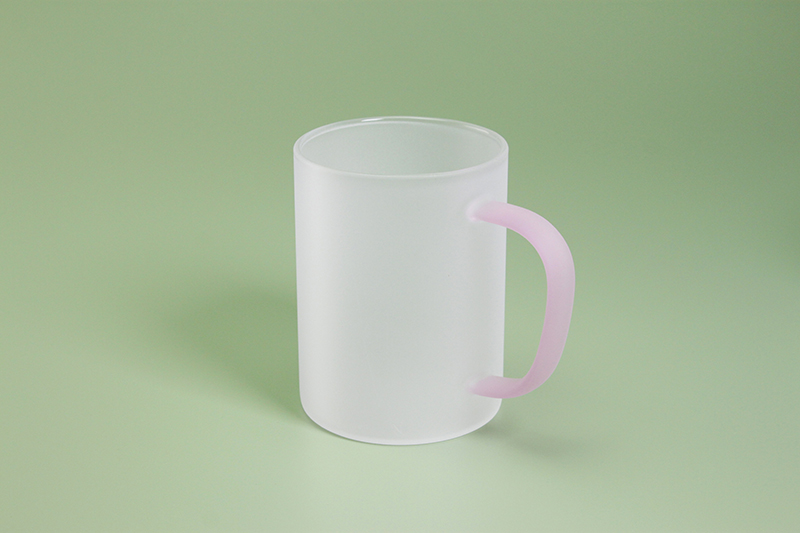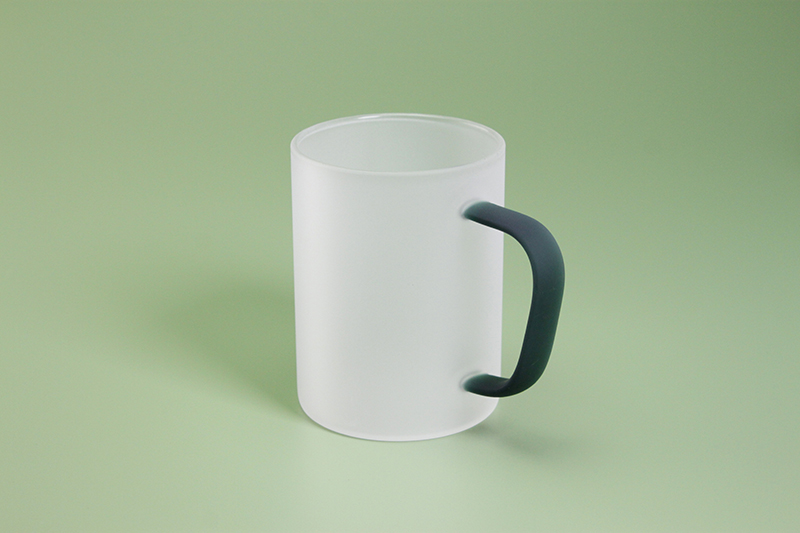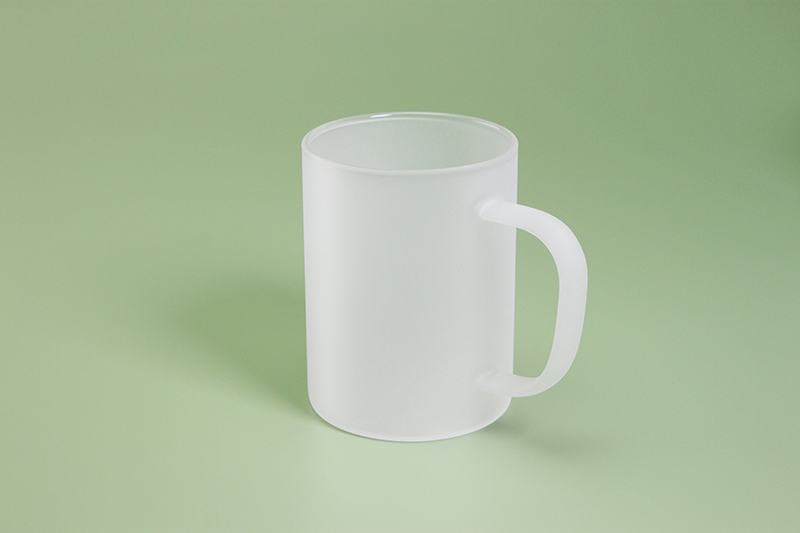 Suppliers
ROOM 2808, 6# BUILDING, CHUNJIANGZHONGXIN, GUANGYI ROAD JIAXING,ZHEJING PROVINCE 314000