China High Quality 12V 50AH lifepo4 battery OEM/ODM- Grenergy Supplier Factory Price - manufacturers - Grenergy Battery
1 year ago
High Quality 12V 50AH lifepo4 battery OEM/ODM- Grenergy Supplier Factory Price.

Grenergy Battery China High Quality 12V 50AH lifepo4 battery OEM/ODM- Grenergy Supplier Factory Price - manufacturers - Grenergy Battery,Batteries made here are exported to countries around the world
res high specific energy. The electrode materials can release as much as electricity when they have electrode reaction.

Suppliers
101 Building A No. 10, Jinlong 2nd Road, Tongle Community, Baolong Street, Longgang District, Shenzhen
Shenzhen Grenergy Technology Co.,Ltd's products quality system and environmental management system have received the international certificates.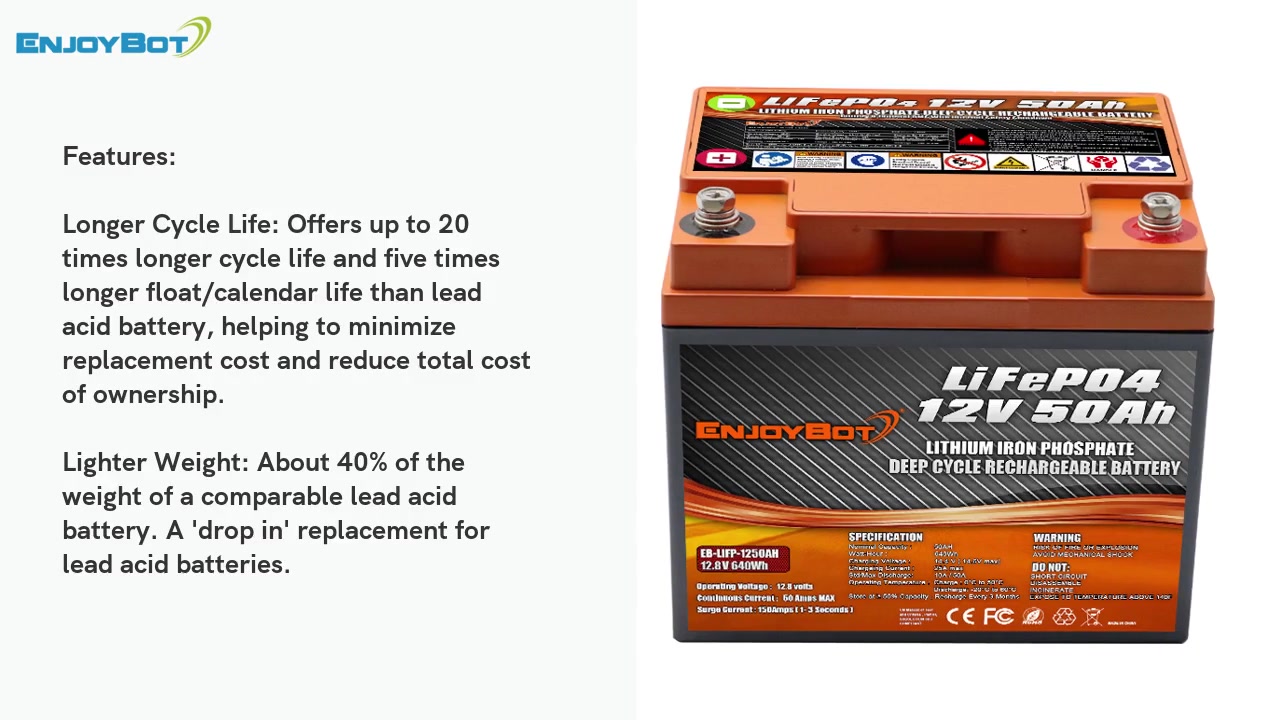 FAQ
1.Will you will attend the fair to show your products?
Yes, we attend Intersolar exhibitions in Germany, USA, Brazil
2.Can you send your equipment to my warehouse in guangzhou?
Yes, we can
3.Can the equipment be installed under hot weather?
Not exceed 60°C
Advantages
1.We can provide OEM/ODM service for all customers' specific request
2.Our factory has passed the ISO 9001 international quality certification
3.We have always followed the standardization rules for a rigorous production process, saving time and cost for both parties and bringing maximum benefits to you.
4.Batteries made here are widely used on solar, UPS, telecom, RV, golf cart, EV bike, etc
About Grenergy Battery
Shenzhen Grenergy Battery Co., Ltd, is a subsidiary company of Shenzhen Grenergy Technology Co., LTD. The company founded in 2010, is a professional and reliable national Hi-tech enterprise of intelligent and clean energy products and solutions Shenzhen Grenergy Technology Co.,Ltd established in 2010, with over 200 employees, factory scale over 10000m², is a reliable and experienced National High-tech Enterprise of lithium battery module, energy storage system and battery management system, offering research, development, production and sales service. Shenzhen Grenergy Technology Co.,Ltd, have always been dedicating to supply customers' customized requirement for the whole set storage power solution all around the world.Company has passed ISO9001:2015, ISO145001:2018,OHSAS18001:2007 quality management system, UL, CE, CB, FCC, UN38.3 certification . With the continuous pursuit of high quality, Shenzhen Grenergy Technology Co., Ltd. is well known both at home and abroad. Our products have been exported to all parts of the world, covering Europe, North America, Australia, China (including Hong Kong and Taiwan), Southeast Asia, Japan and South Korea and other countries and regions.A partner of many internationally renowned companies.
Suppliers
101 Building A No. 10, Jinlong 2nd Road, Tongle Community, Baolong Street, Longgang District, Shenzhen