450ml round Plastic Spice jar for black pepper powder
2 years ago
450ml round Plastic Spice jar for black pepper powder
spice jars for salt, chilli powder, curry powder, pepper or herbs packaging

 spice bottles in different design and size, like 2oz, 3oz, 4oz, 5oz, 6oz, 8oz, 10oz, 16oz, 32oz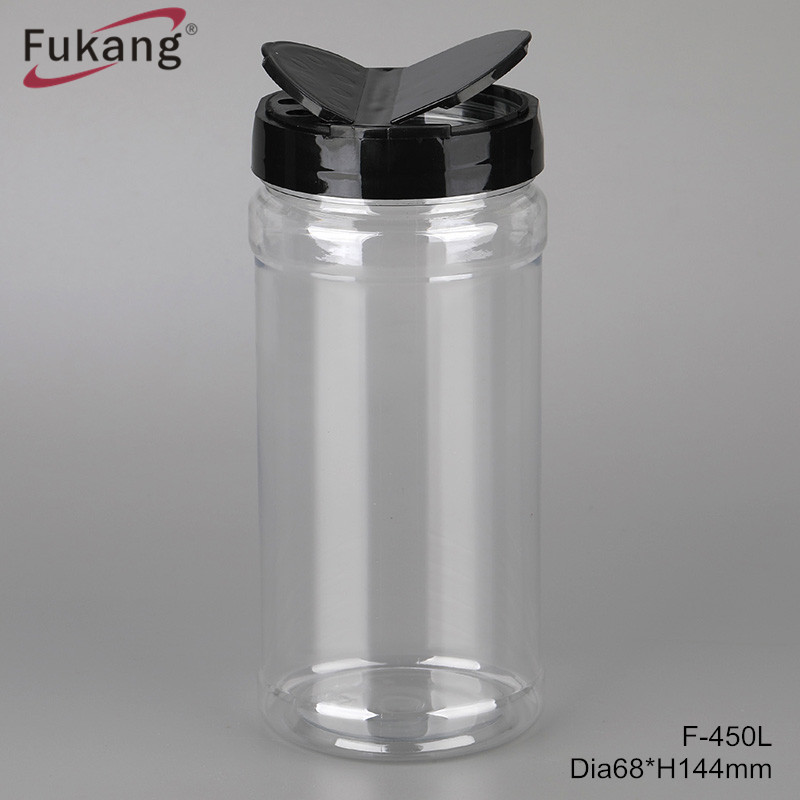 About our company:
Dongguan Fukang Plastic Products Co.,Ltd established in 1999, located in Guangdong, China and covered
9000 square meters. We are specialized in manufacturing and exporting different kinds of PET and HDPE
bottles. which are mainly used for pharmacy and food industrial, all the materials are food grade
and have passed FDA,EU、LFGB certifications,and our products are very popular in Australia, Brazil,
Canada, United states, India, Newland,Mexico,Philippine etc.
hdpe and PET pharmaceutical bottles are used for packing health care products, nutrition, sports supplements,
capsules, pills and tablets , etc
PET food bottles are used for containing different kinds of food, such as candy,cookies,chocolate,
nuts,peanut butter and Spices,etc
Our plastic bottles can also be used for a special purpose, such as packing watch,T-shirt,toys,gifts,
jewelry, stationery and electronic products
We also provide OEM service, such as making new molds and printing logo as customer's design