James Bond classic furniture originated from Italian design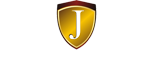 Foshan James Bond Furniture Co.,Ltd
James Bond Classic Furniture is very serious in the design, production and inspection of each product.
We have studied the spirit and design of Italian classic furniture. Our designers will first hand-paint the product design drawings and then modify them many times.
And finally put into production!
We do classic furniture, we are very focused, very serious, very professional, welcome to consult!
James Bond Classic Furniture can provide customized services to customers. We can customize the classic furniture according to the design drawings provided by the customers, and we can customize the classic furniture we like according to the customers' ideas.
We can not only change the size of classic furniture, the color of leather and the shape of furniture, carving, polishing, etc., but also can provide many different furniture materials for customers to choose and match!