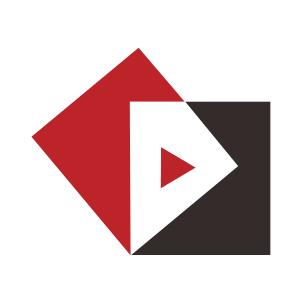 Xianju Fenda Arts& Crafts Co., Ltd.
Xianju Fenda Arts& Crafts Co., Ltd.
Profile : Phota is one of the world's leading providers of wooden home decoration. We have been focusing on the manufacturing and processing of photo frame, mirror frame, shelves, clocks and other decorations over the past 20 years. We exports more than 10 million pieces of various decorative arts and crafts overseas every year, earning a high market share and good reputation in North America. We are also an important supplier of Walmart, Target, Micheals, Constco, Bed Bath& Beyond, Hobby Lobby and Amazon in the United States. Phota is located in Xianju, Zhejiang Province, China. Xianju is one of the most distinctive export bases for arts and crafts in China, enjoying the reputation of "the capital of arts and crafts".There are thousands of small and micro enterprises and workshops specializing in processing accessories and semi-finished products in Xianju which provide a strong support for the research and development, and production of our new products. We are also a leading forestry enterprise in Zhejiang, bringing in a strong capacity to integrate industry resources. Phota possesses sound facilities and equipment. There are two production plants with nine standardized plants of 70000 square meters, which are well equipped with auxiliary facilities such as large-scale three-dimensional finished product warehouse, office building, products and wooden culture exhibition center, landscape garden, and underground garage. We have been importing advanced production equipment from Italy, Germany, Spain and Taiwan which helps to bring a daily output of more than 30000 pieces. "Craftsman spirit" is the core concept of Phota. There are a group of excellent industrial workers in every process of production who are industrious, experienced, meticulous and strive for the best. These skilled workers are the unique resources of Phota as well as the guarantee of our high quality. While pursuing its own sustainable development, Phota undertakes its social responsibility actively and pays attention to the harmonious development with society, nature and environment as well as the long-term interests of social progress. We have passed all the main international attestation such as BSCI, FSC, BRC, ISO9001, ISO14001, SA8000, SCAN, resulting in the constant improvement of a good corporate image. Phota will continue to focus on the main business of home decoration in the future. Our mission is " to build a first-class domestic frame enterprise, to provide high-quality and affordable home accessories, and to creat a high-quality human life", and our core values are "achieving employees' dreams, improving customer values, and leading the future of this line". Phota will always dedicate to providing superior products and services to customers, families and consumers all over the world.
Audited supplier
Contact Supplier
Tell us your buying requirements
The user hasn't uploaded any videos yet
The user has not added any information yet
The search result is empty, try another keyword!