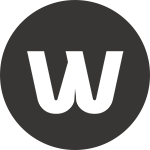 WANFAN Sanitary Ware Co., Ltd.
WANFAN Sanitary Ware Co., Ltd.
Profile : WANFAN Sanitary Ware Company makes residential and commercial faucets and other products for kitchens and bathrooms that improve everyday experiences with water. WANFAN Sanitary Cot.,ltd has been specializing in faucets and bathroom hardware for 12 years with the most important mission: insist on providing high quality, unique, and modern faucets, Ensure people are satisfied for choosing our products. When showering or washing your hands, the quality of our products becomes apparent. You can rely on WANFAN's proven brand quality. Advantages to you: first-class products, award-winning design, sustainable production and excellent service. We strive to design both uniquely creative and high-quality faucets. We have mature technology and complete factory production lines. At the heart of WANFAN Faucets – a one-stop online shop for kitchen and bathroom faucets and accessories – are our customers. From providing the best faucets and accessories to offering seamless service around the globe thanks to our multiple warehouses, specialist staff, and worldwide shipping, we are committed to delighting our customers. WANFAN Group is committed to operating sustainably and acting responsibly.
Audited supplier