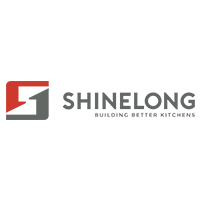 Guangzhou Shinelong Kitchen Equipment Co., Ltd.
Guangzhou Shinelong Kitchen Equipment Co., Ltd.
Profile : Shinelong group, includes shinelong company who is a global commercial kitchen solution provider and Furnotel company who is an expert in commercial kitchen equipment. Since 1998, Shinelong group starts as a stainless steel work shop. In 2008,Shinelong starts to set up a professional service office and Furnotel brand center when realizes the importance of uniqueness of a brand. The team includes more than 50 persons, 25 of them as pre-sales and after-sales service department, 4 of them as products developing department, 3 of them as quality control department, 3 of them as marketing department, the rest as supporting department. From then on, Shinelong devotes to manufacturing professional commercial kitchen equipment as well as A to Z solution in F&B, catering and central kitchen, till now, the service has been delivered to Middle East, Afria, Aisa, and Oceania, more than 120 countries with more than 2800 cases. Brand Furnotel, the slogan is bring gourmet to the world, means we hope furnotel can be a global brand, chefs around the world will serve gourmets cooked with Furnotel equipment to guests. Furnotel has been registered in China, UAE and Vietnam. Distributes to more than 20 countries with 13 offline showrooms, they are in UAE, Thailand, Cambodia, Singapore, Myanmar, Indonesia, Malaysia, Bahrain, Vietnam, Panama, Tanzania, Mauritius and China. More than 5000 chefs are using Furnotel equipment. In 2016, Shinelong sets up a branch office in UAE displaying Furnotel brand equipments, serving customers around Middle East. There is showroom as well as warehouse, large quantity of stocks are stored there for local distributors and end users. Meanwhile, Shinelong does marketing through online social media along with offline exhibitions in UAE, Middle East and South East Asia. Shinelong hopes to be a worldwide leading enterprise devoted to commercial kitchen equipment solutions. And Furnotel hopes to be a global leading brand of China commercial kitchen equipment.
Audited supplier