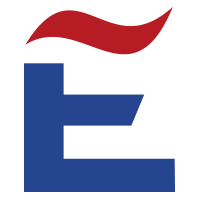 EASYMORE INDUSTRY COMPANY
EASYMORE INDUSTRY COMPANY
Profile : EASYMORE INDUSTRY COMPANY established in 2008.We are professional in various power tools and garden tools, such as Cordless drill, Hammer drill ,Impact drill ,Angle grinder ,Circular saw, Jig saw ,Sander, Electric hammer ,Rotary hammer ,Table saw ,Miter saw ,Leaf Vacuum Electric Blower and etc .Since 2013, we have opened an online sales shop, which can make it easier for overseas customers to browse and purchase our products online. Different from traditional power tool manufacturers, we are always committed to innovation and technology development. EASYMORE not only tries to obtain user satisfaction by providing high-quality products in our field, but also constantly develops new designs to attract customers and change our services according to customer requirements. Our R&D team is committed to bringing the most innovative products to the power tool market. At the same time, our QC department ensures that all our products meet and exceed the highest quality standards.
Audited supplier
Contact Supplier
Tell us your buying requirements
The user hasn't uploaded any videos yet
The user has not added any information yet
The search result is empty, try another keyword!