Professional 100bags/in Pyramid Tea Bag Packing Machine manufacturers
9 months ago
.
Tecpacking Professional 100bags/in Pyramid Tea Bag Packing Machine manufacturers,5. Technical: We are a first professional manufacturer of pyrmaid tea bag packing machines in China, and more than 46 countries customers are using our machines. Specially, The TP series pyramid tea bag packing machine is very popular in the Asian and European markets With its unique sealing technology and weighing system.
Suppliers
No. 52-4-501, Liando, Ruike Rd, Shuanggang High-Tech Industry Zone,Tianjin, China
The product has a strong resistance to corrosion. Non-corrosive materials are used to enhance its capacity to withstand rust and alkalinity or acidity liquid.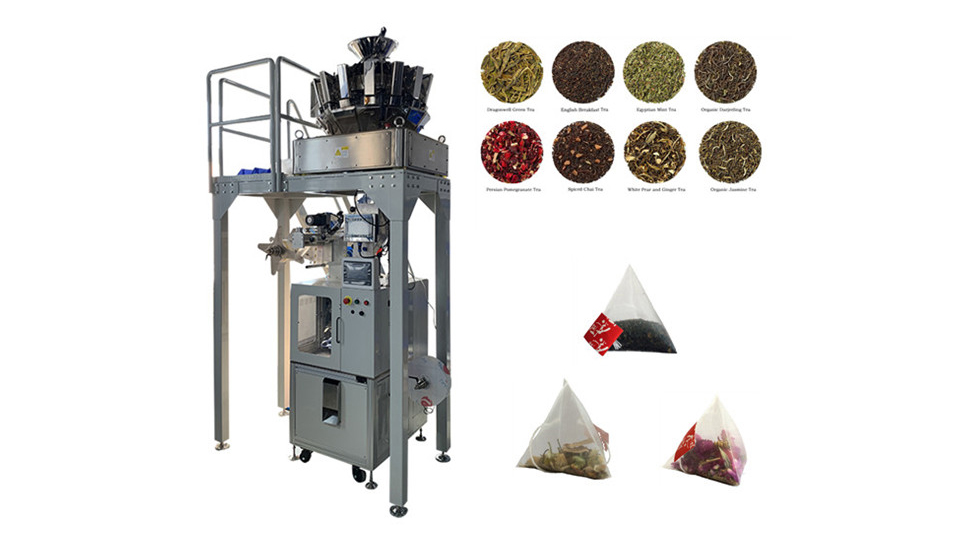 FAQ
1.Q3. How can we make sure about the machine quality after placing the order?
Before delivery, we will send you the pictures and videos for you to check the machine quality. Besides ,we would like supply 2 years wrranty of our pyramid tea bag packing ma-chine,A life-ling time of technical support to the machine.
2.Q2: ls engineer available to serve oversea?
Yes, We would like to supply free technical training and installation for pyramid tea bag packing machine.Customer just needs to pay for all the cost of air tickets and local accommodation
3.Q1: How to find a Packing machine suitable for my product?
Tell us about your product details and packing requirements. 1. What kind of product you would like to pack? 2. The bag/sachet/pouch size of you need for the product packing ( the length, width) 3.The weigh of each pack you need. 4. You requirement for the machines and the bag style.
Advantages
1.6. Service: We provide 2 years warranty, 24/7 online technical support, and lifelong service. Further, First time free installation and training(customer pay airticket and local accommodation).
2.2. A stable 100bags/min pyramid tea bag machine in the market.
3.1. 1/2 cost but double capacity of Japanese machine.
4.4. A pyramid tea bag machine that could upgrade your production in real.
About Tecpacking
Tecpacking is one of the World's foremost food packaging machinery companies with more than a decade of experience. We are industry leaders in tea and coffee packaging machinery specializing in conventional and biodegradable pyramid tea bag packing technology and filter materials. Every machine produced by Tecpacking has been thoroughly scrutinized with exceptional quality control standards and exquisite workmanship. Our unique customization service enables us to offer you the most feasible and stable packaging solutions. You can have confidence in our customer service support with 24/7 access from all parts of the globe. From the inception, customer satisfaction has been the main priority for our company. Quality, efficiency and professionalism have earned us the highest reputation amongst our peers and customers. With offices and support teams in Sri Lanka, Romania and Holland together with our main headquarters in China, we can supply machines, parts and technical service to all corners of the World. At Tecpacking you can be assured of premium quality machines, industry leading technology and environmental responsible packaging materials together with exceptional after sales service and support.