Angular contact ball bearing zirconia ceramic bearing 7205CE XINGRUIDA bearing machine tool ceramic bearing factory
1 year ago
Ceramic ball bearing is a perfect combination of new material, new technology and new structure, which is developed for the condition of adjustment, heavy load, low temperature and no lubrication in national defense industry. Converted into civil technology, ceramic ball bearings can be fully covered by the present precision, medium speed above all steel bearings in all applications. The internal and external diameters of ceramic bearings are the standard sizes of steel bearings of grade P 4, p 5 and P 6. Due to the low thermal expansion coefficient, small heat transfer performance and small elastic measurement of ceramic materials, attention should be paid to the installation and fit.
Suppliers
No.6, Lane 1, District 1, Xialiao village, Shatian community, Kengzi street, Pingshan District, Shenzhen
Our dedicated design team has greatly enhanced the appearance of Xingruida .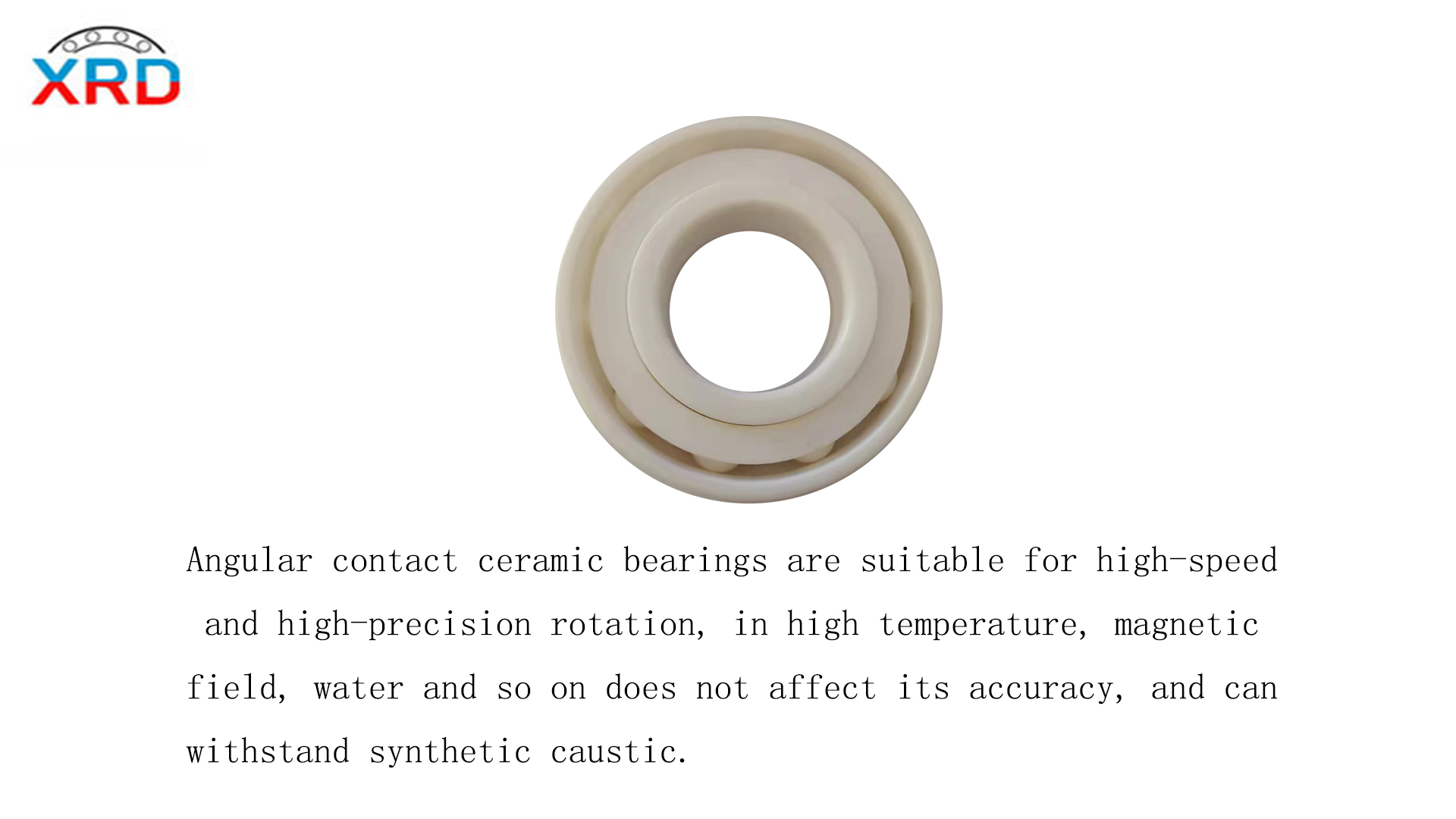 FAQ
1.What are the advantages of zirconia ceramic bearings
High temperature resistant, corrosion resistant, acid and alkali resistant, oil-free, self-lubricating, low cold and non magnetic
2.Can zirconia ceramic bearings withstand high temperature
Zirconia ceramic bearings can withstand high temperature
3.Which material of plastic bearing is wear resistant
POM plastic bearing is commonly known as saigang
Advantages
1.Shenzhen Xingruida Bearing Co., Ltd. has advantageous location and convenient transportation
2.One stop production line from blank to finish machining
3.Shenzhen Xingruida Bearing Co., Ltd. has complete models, fast delivery, low price and high quality
4.Shenzhen Xingruida Bearing Co., Ltd. supports customization
About Xingruida
Shenzhen Xingruida Bearing Co., Ltd. is a private high-tech enterprise, which is mainly engaged in R & D and large-scale production of special bearings and structural parts of various materials. It is a manufacturer of special bearings with certain scale strength integrating R & D, design, manufacturing, sales and service, The first-class production equipment and testing instruments and methods can fully meet the processing requirements of various types, specifications, accuracy levels and special use of bearing products. At present, the product structure is mainly divided into: ceramic structural parts, all ceramic bearings, hybrid ceramic ball bearings, high-performance plastic bearings, non-magnetic stainless steel bearings and other kinds of special non-standard special bearings. Products are oil-free self-lubricating, widely used in semiconductor production and assembly, petroleum, chemical, electronics, electroplating equipment, textile, food, medical, aerospace and other fields. The company has professional senior engineers engaged in the development of all kinds of special high-performance bearings and molds. They have high R & D ability, exquisite design and development ability, superb manufacturing technology and rich experience in solving product applications.