TYS back up ring, Teflon Nylon Bronze,BRT gasket
10 months ago
BRT back up ring is used to prevent the o-ring from extrusion at high pressure 
and temperature. In certain dynamic sealing, it can also protect the PU seals 
from extruding.
Suppliers
No.9-5-1, Xingmei Road,Jimei, Xiamen, China.361022
BRT Back up ring is deigned to support the main seal ring to work effectively.
For the PTFE vergin back up ring,usualy used to reduce the permissible sealing
gap of the O-rings both for static and dynamic applications.For the Bronze and
Nylong back up ring, it is designed to work and hold the U seal in the groove
gap of the cylinder rod.
APPLICATION
All types of hydraulic cylinders, injection moulding machines,mining
equipment, marine hydraulics, loading platforms, cranes and heavy duty
applications.
PRODUCT ADVANTAGES
·Able to work in high pressures
.Easy assembly
.Able to work in hard conditions
.Wide range of dimensions
.Used for rod and piston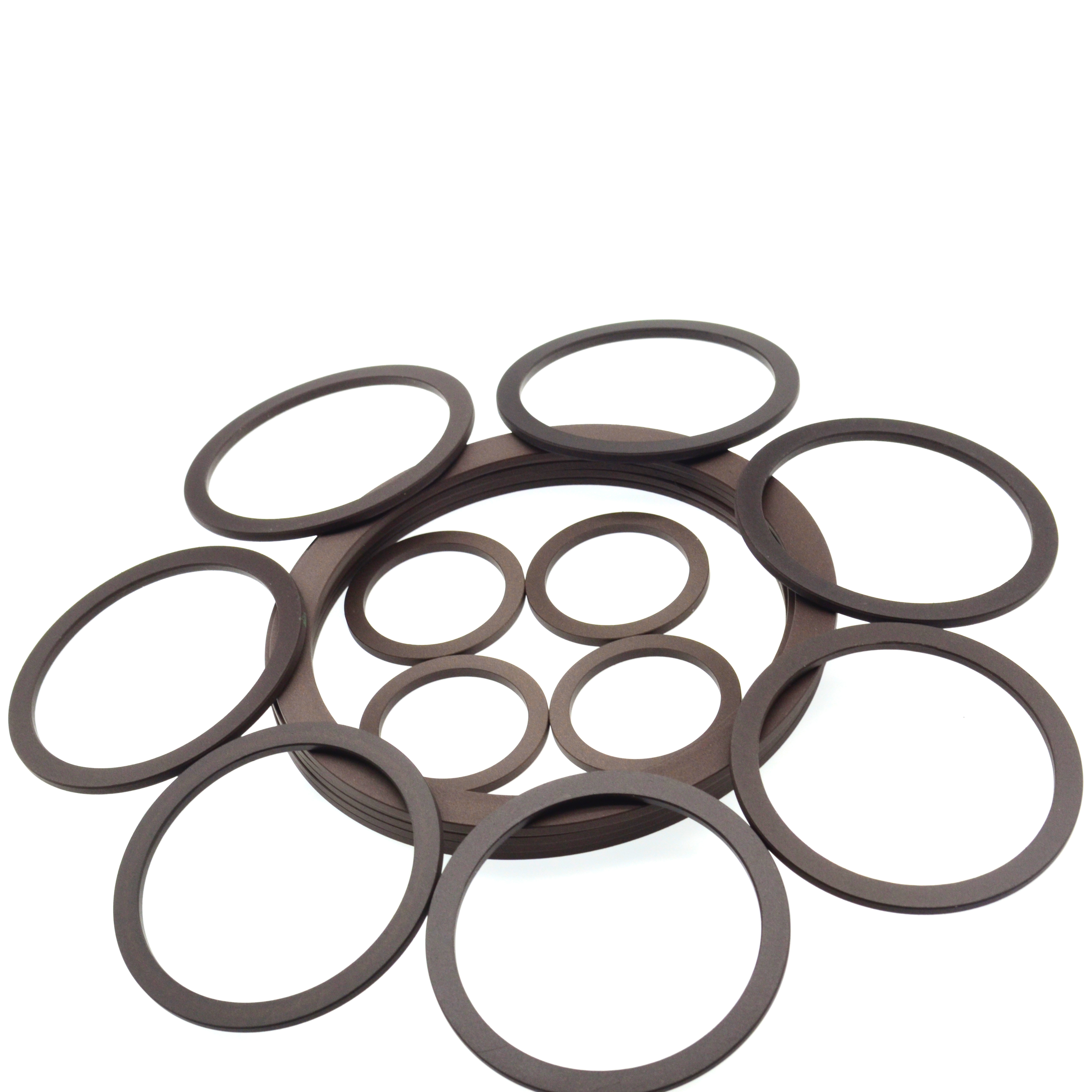 FAQ
1.You have sales target finished amount requirement to the distributor?
Different levels of distributors need different sales target. Contact us for more details.
2.Do you have any agent in our country?
We have wholesalers in different countries. We will provide the details after obtain consent of them.
3.How far is your factory from the airport?
It is 15kms away from our factory to the airport.We can provide airport pickup service when you want to pay a visit of our company.
Advantages
1.With excellent quality, firt-class service, honest business
2.We have passed IS0 9001:2005. standard, stable,reliable
3.We have our own team to research, design, produce and sell.
4.We are a company combined with R&D, production and sales wholly
About TYS,MPI
Xiamen TYS Seals Technology Co., Ltd. was established in 2001. The company is located in the beautiful Egret Island——Xiamen ,China. It is an registered enterprise providing sealing solutions for hydraulic sealing system. It is also a company combines R&D, Production and Sales in one, and got complete production line and testing equipment, including CNC machining centers, CNC lathes, Heavy Hydraulic Pressing machines, Computer whole controlled sintering furnace, Vulcanizing machines, Precise Injection Molding machines, CNC lathe without mold and so on. The company has passed ISO9001: 2015 certificate , and is the member of the Fujian Hydraulic Association, Guangzhou Construction Machinery Accessories Association. It cooperates with Xiamen University and Huaqiao University on some projects.TYS is Specialized on producing a full range of hydraulic seals products, including the PTFE products which is adapted to harsh working conditions, TPU seals and durable Rubber seals. Its specifications cover the standard of GB / T 15242.1-94, GB / T 1524.2-94, ISO 7425 / 1, ISO 3320, and the seals dimensions can be completely matched with foreign famous companies' cylinder groove. Meantime, we also can offer sealing solution and customize all kinds of nonstandard seals.To fulfill customers' needs, TYS established an International Marketing Center in Guangzhou-TYS Seals Technology (Guangzhou) Co.,LTD.