12/14 head Weighing Counting Multihead Weigher Packaging Machine
1 year ago
Application
It is specially designed to count such as coffee bags, tea bags and other products such as jelly, which needs to be counted for packages.
Features
Equipped with both weighing and counting softwares.
Program recovery function can reduce operation failures.
No material auto pause function can improve weighing stability.
High-precision digital loadcell.
Free port configuration can be set flexibly with packaging machines.
Suppliers
No.20, Dong Fu Road,Fusha Town, Zhongshan City,Guangdong Province,China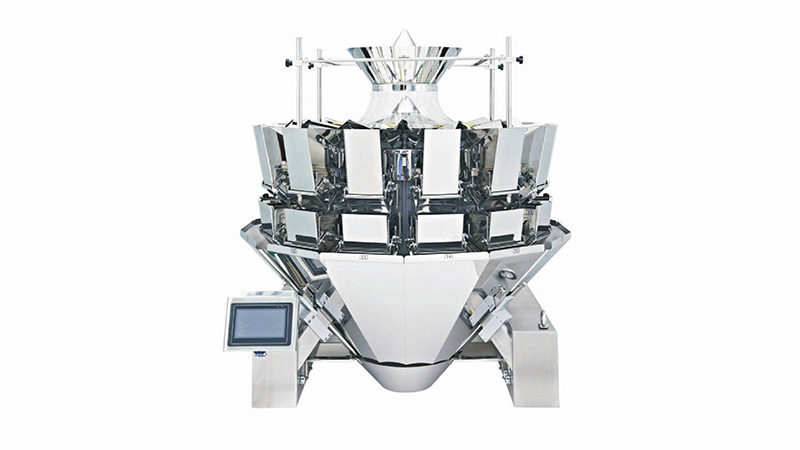 Mechanical Characteristics
Unique and specially designed counting softwares. Divider-less dischage chute avoids blocking problems. Equipped with a specially designed central cone, the rotary top cone can dispense the products into each linear feeder chute evenly. Loadcell detection under the top cone ensures smooth feeding from conveyor and avoids blocking problems.


PGMT/SP-12H
PGMT/SP-14H
Weighing Range
10~20pcs
10~30pcs
Accuracy
99.95%
99.95%
Max Speed
99.95%
99.95%
Hop pe r Vol u me
2.5L
Control Panel
7" Touch Screen
Options
Dimple Plate/Timing Hopper/Printer/Over weight Reject Device
Driving System
Step Motor
Power Requirement
AC220V/1000W/50/60Hz/10A


Packing Dimension(mm)
1700(L)x1100(W)x1140(H)


Gross Weight
470KG