Spring Heating Furnace
2 years ago
Continuous temper furnace.
Suppliers
Weifeng Rd 05, Waijing industrial area, Niushan village, Dongcheng street, Dongguan city, China
Spring Heating Furnace Product Display Pictures: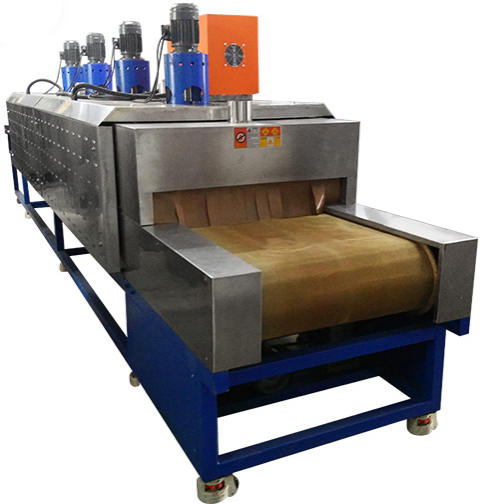 Spring Heating Furnace Product Description:
Continuous temper furnace is a kind of heat treatment equipment for spring industry and food industry that is popular among customers. Adopts imported electrical elements, stepless speed regulators, has advantages as energy saving, rapid temperature raising, uniform and stable temperature in furnace chest, high precision in automatic control, convenient for continuous working, good reliability ect.
Spring Heating Furnace Technical Parameter:
Model

Effective heating area(mm)

Overall dimension(mm)

Conveyor speed

(min)

Electric capacity

Temp control

Weight

L

W

H

L

W

H

GT-RJC210

1000

200
90
2000
670
1200
5-60
8kw
1
250kg

GT-RJC315

1500

300
90

2600
770
1200
5-60
16kw
1
500kg

GT-RJC420

2000
400
90
3300
870
1200
10-60
26kw
2
1000kg

GT-RJC530

3000
500
120
5100
1000
1900
10-60
40kw
3
1500kg

GT-RJC630

3000
600
120
5100
1120
1900
10-60
48kw
3
2000kg

GT-RJC740

4000
700
120
6100
1200
1900
10-60
65kw
3
3000kg
Suppliers
Weifeng Rd 05, Waijing industrial area, Niushan village, Dongcheng street, Dongguan city, China