Wholesale The product is being loaded and shipped video with good price - SOOCAR
1 year ago
Guangzhou suoka technology electronics co., LTD. 's product items are rich, selling well in the United States, Japan, Iran, Israel, Thailand, Malaysia, Britain, Italy, Burma, Vietnam and other foreign markets, widely welcomed.
SOOCAR Wholesale The product is being loaded and shipped video with good price - SOOCAR,2.The company has a professional team of engineers,
Suppliers
No. 10, North Street, Hengli Industrial Zone, Renhe Town, Baiyun District, Guangzhou City
The product is designed to make tasks easier and relieve workers' fatigue. It is outstanding in improving overall efficiency and productivity.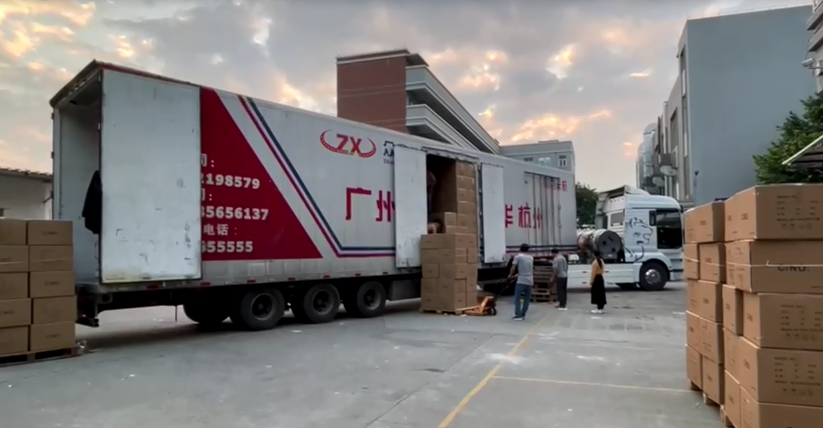 FAQ
1.How long is your delivery time?
delivery time for 100 pieces is 15 days
2.Are you a trading company or a manufacturer?
manufacturers
3.Do you provide sample? Free or charge?
Support to provide samples, payment for purchase
Advantages
1.2.The company has a professional team of engineers,
2.5.Our company was established in 2003 and has 10 years of experience.
3.4.We provide one-stop service integrating design, production, delivery and after-sales service.
4.3.We have always followed the standardization rules for a rigorous production process, saving time and cost for both parties and bringing maximum benefits to you.
About SOOCAR
Guangzhou soocar technology electronics co., LTD. Was founded in 2000, has been committed to the research and development, production, sales of home three-in-one singing machine, outdoor three-in-one KTV singing machine, car KTV entertainment system, car DVD and other products, and provide OEM services.The machine has voice search, mobile phone operation, Android system, touch all-in-one machine, Bluetooth connection, has more than 100,000 cloud song library, can be downloaded through WiFi. For more than ten years, the company's products continue to develop new products, products are rich and popular in the United States, Japan, Iran, Israel, Thailand, Malaysia, Britain, Italy, Myanmar, Vietnam and other foreign markets, widely welcomed.The company has passed ISO9001, 2000 quality management system certification, some products have obtained the European CE international certification.The company insists on "using data to make products speak" and "enabling technology to give life to products". The company is located in Renhe Town, Baiyun District, Guangzhou City, covering an area of nearly 10800 square meters.The location is superior, adjacent to Guangzhou Baiyun International Airport (10 minutes by car), the transportation is convenient, the environment is beautiful.The company has gathered a group of elite talents, so that the company can adhere to the "people-oriented, innovation as the pilot, to the quality of survival, to the customer for the glory" business philosophy;Co
Suppliers
No. 10, North Street, Hengli Industrial Zone, Renhe Town, Baiyun District, Guangzhou City