Customized Diamond Heart Love Shape Silicone Cake Mold, Silicone Oven Safe Chocolate Mousse Dessert Baking Pan manufacturers From China
1 year ago
Material: Silicone. Color: White. Size:length * width * height 20*15.5*5cm/7.87*6.10*1.97 inch.
Made of High quality silicone material,tasteless, non-toxic,flexible,dust resistant,resuable,non-stick and easy to clean.
Suitable for making cake decoration, bread, mousse, jelly, prepared food, chocolate, etc.
Be safe to use in ovens, microwaves, dishwasher, and refrigerator.
Silicone molds, instructions for use and precautions:Do not direct contact with an open flame or near heat sources (such as toaster heating pipes), it is recommended that when you bake, mold placed in the oven the middle or upper position, maintain a spacing of at least 5cm with tubular heating elements.
Yongli Customized Diamond Heart Love Shape Silicone Cake Mold, Silicone Oven Safe Chocolate Mousse Dessert Baking Pan manufacturers From China,Strong R & D department for monthly new design
Suppliers
Fashui Mi Industrial Area,Qiuchang,Huiyang,Huizhou,Guangdong,516221,China
The product has very high ratings when it comes to CRI. It is always higher than 80, close to the daylight's value, reflecting colors truly and naturally.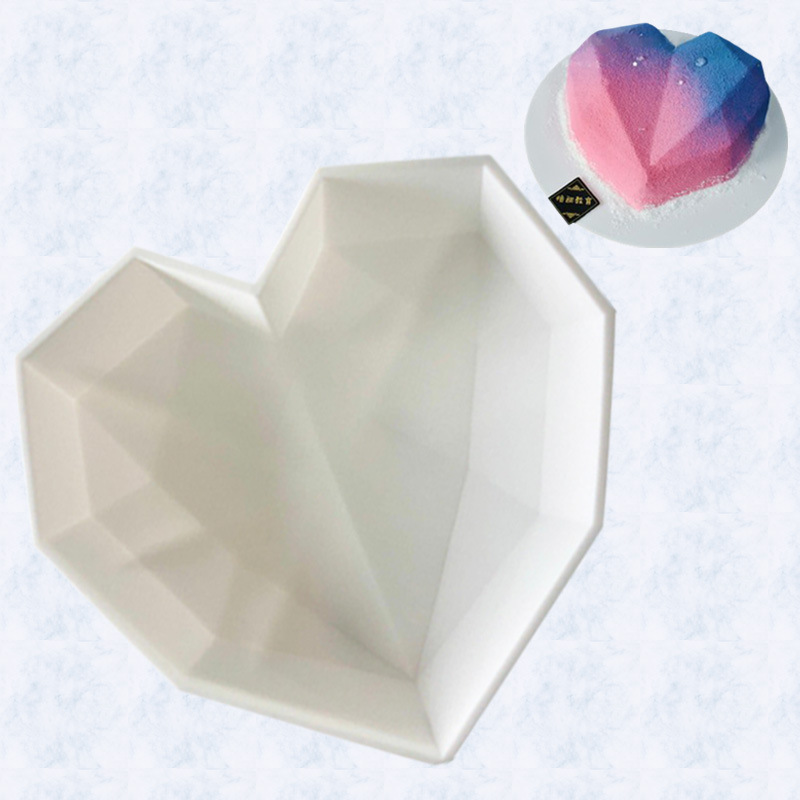 FAQ
1.Do you accept third party goods inspection?
Yes, we can also provide internal inspection report before shipment.
2.What's your process to customize a new products?
We will bring your ideas to live. Total 6 steps: Your idea - 3D drawing - Prototype - Molding- Sampling- Production.
3.Do you have any factory audit?
We are a BSCI certified factory, and we also accept other third party audit.
Advantages
2.Reply within 8 Hours, welcome to email, voice call or video call us
3.Professional after-sales service team
4.10 years experienced sales team with excellent communication
About Yongli
Yongli was established in 2009, a professional manufacturer specialized in researching, designing, manufacturing, and marketing of silicone plastic kitchenware houseware products and promotional gifts. All the products are exported to Europe, America, Southeast Asia, and more than 60 countries and regions. Our silicone products meet and exceed environmentally friendly practices. With precise management, advanced equipment and a skillful R & D team, all of our products are of the highest quality which meets the European export standards. Our strong background allows our clients to see a sample of their design before beginning volume production. Our company is consistently expanding our product line so contact us via email to speak about any OEM design. Demanding good quality, competitive prices, expedient delivery, and attentive after the sales service, we welcome customers from all over the world. Try a sample order today. Rest assured you have contacted a trustworthy and competent supplier. All OEM orders are highly welcome.