Wholesale 6 Way Automotive Fuse Box With Led Light Universal Blade Fuse Box Wiring Harness withgoodprice-JiaFu
2 years ago
6WAY fuse box with LED light for cars, buses, SUVs, yachts
JiaFu Wholesale 6 Way Automotive Fuse Box With Led Light Universal Blade Fuse Box Wiring Harness withgoodprice-JiaFu,The utility model relates to a plug-in structure for an automobile fuel engine, seat heating switch, general used OBD port, automotive tailgate wire plug
Suppliers
Building A, Huangnitian Workshop, Xinshapu, Humen Town, Dongguan City, Guangdong Province
In terms of quality inspection, our factory is equipped with advanced equipment.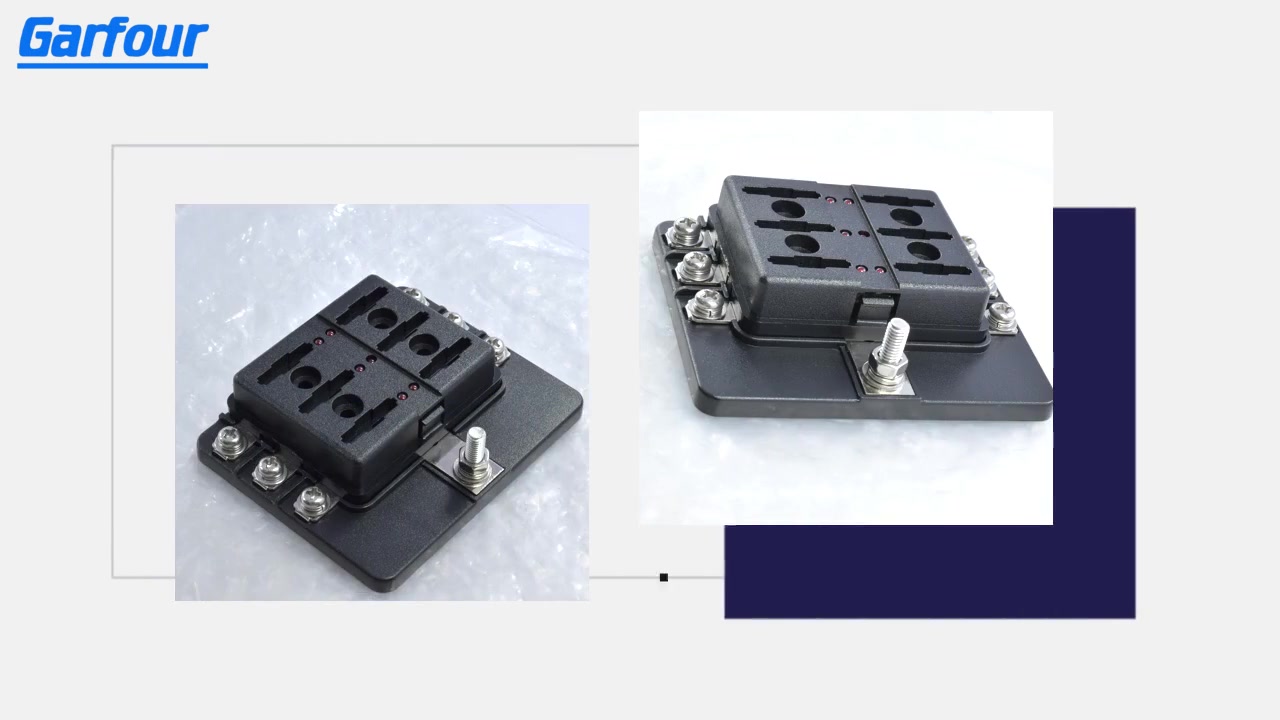 FAQ
1.How many people do we have?
201 - 300 People
2.What are our main products?
Auto Wire Harness, auto switch, wire assembly, cable assembly, telecommunication wire Harness
3.Where are our main markets?
Domestic Market 21.00% North America 17.00% South Asia 10.00%
Advantages
1.professional laboratory tests goods under different standards required by different counties, which help gain various certificates like SONCAP, TEBS, CE, KEBS. Now BS and ASTA are on application.
2.We are manufacturing wire harness (including motorcycle wire harness, medical wire harness, airplane wire harness, automobile wire harness, games console wire harness, communication wire harness and audio & video wire harness), auto switches (including seat heating switches, fog lighting switches, door lock switches, power window switches and warning switches), auto connectors and sockets (OBD, DC and AC).We have UL, ISO and TS16949 certificates. "High quality, continuous improvement, meeting cu
3.The utility model relates to a plug-in structure for an automobile fuel engine, seat heating switch, general used OBD port, automotive tailgate wire plug
4.Because of timely delivery, competitive price and comprehensive after-sales service, we get a good reputation at home and abroad.Cooperate with you, producing superior products.Welcome to visit our company!
About JiaFu
Dongguan JiaFu Automobile Accessories Co., Ltd.is located in Humen town, Dongguan city, Guangdong, China. It was founded in 2001, covers about 6400 square meters area in total and there are 300 employees at Jiafu, more than 12 engineers, and also 20 people inour QQC team. We are a Chinese leading manufacturer specializing in custom cable wire harness solutions and wiring assembly in the first 10 years of the company's existence, especially in the Automotive Industry.And then as the business expanded.our core business area has gradually shifted to providing high-quality Automotive Electric Parts & Accessories, such as OEM TYPE REPLACEMENT CAR SWITCH for most Japanese cars, ROCKER SWITCH PANEL, CAR CHARGER, CAR FUSE BLOCK HOLDER and other universal parts. we've been keeping a good cooperative relationship with the car manufacturers in the domestic and international markets directly or indirectly for years.