Guanyu 12 Nozzles Full Automatic Electric Honey Shampoo Laundry Detergent Liquid Bottle Filling Capping Machine
3 months ago
This automatic production is designed for filling paste or thicker liquid,like honey, hand sanitizer, laundry detergent,machine oil.It can automatically fill paste,feed bottle caps and cap bottles.Equipped with a labeling machine,it can be a complete production line for production process.Each machine of this production line can work separately.
Suppliers
No.6,Songyuan Street,Baitang Village,Taihe Town,Baiyun Didtrict,Guangzhou City,Guangdong Province
About our product
Automatic Filling And Capping Production Line -Straight line type filling,suitable for all kinds of high and low viscosity products- -Fully automated operation, can produce 2800-4500 bottles per hour-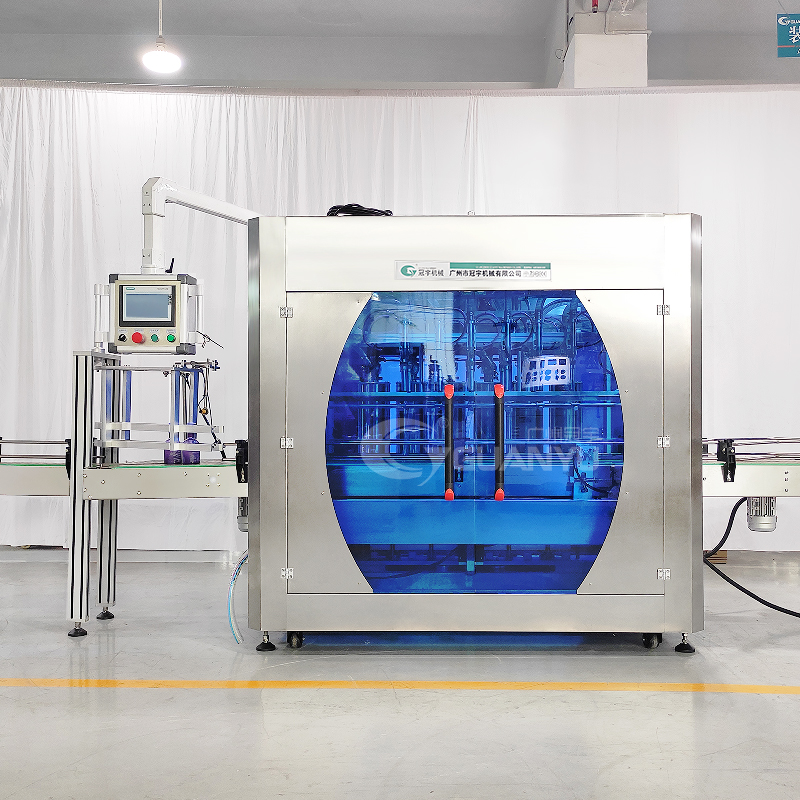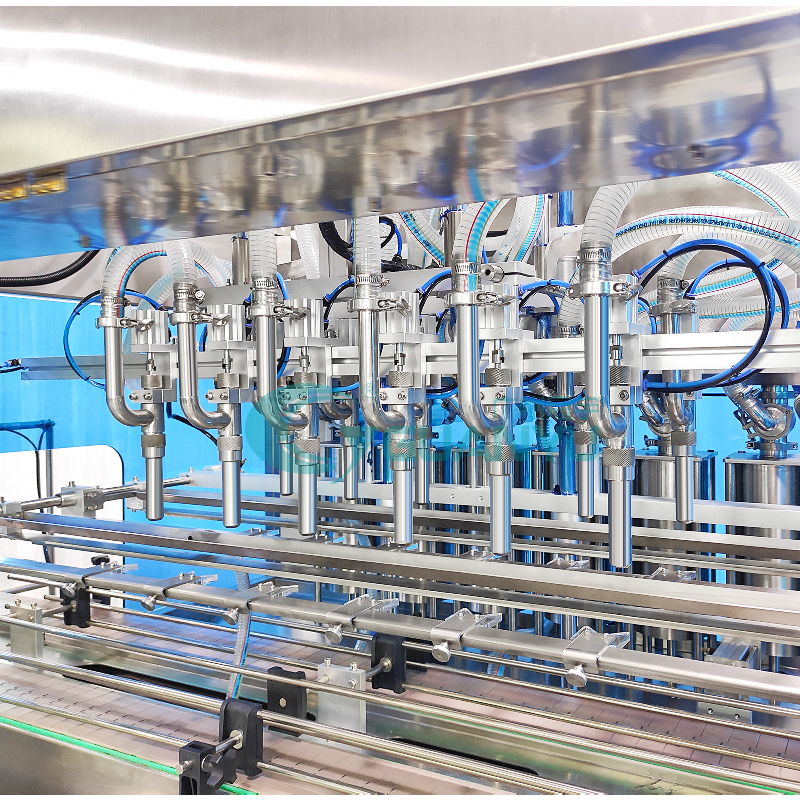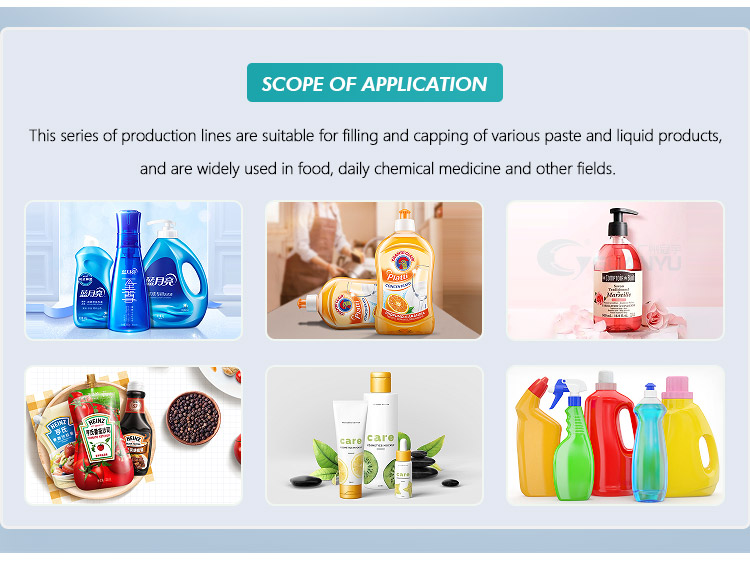 Main Features
1、The equipment has strong compatibility, and can quickly adjust and replace bottles of different shapes and specificationswithout replacing parts, which can meet the production requirements of multiple varieties and specifications.

2、PLC control ,touch bottle operatation ,simple and convenient operation.

3、The use of internatioal famouse brand electrical components, performance and stability.

4、User can adjust filling range, the materials is not enough in hopper, the computer will give the feeding pump signal to
addmaterial by level sensor. When the material is full, the pump will stop automatically.

5、Machine body is made by 304 stainless steel, easy to clean, machine is full compliance with GMP requirements.

6、Peristaltic pump or piston pump filling system, measuring precision, convenient manipulation.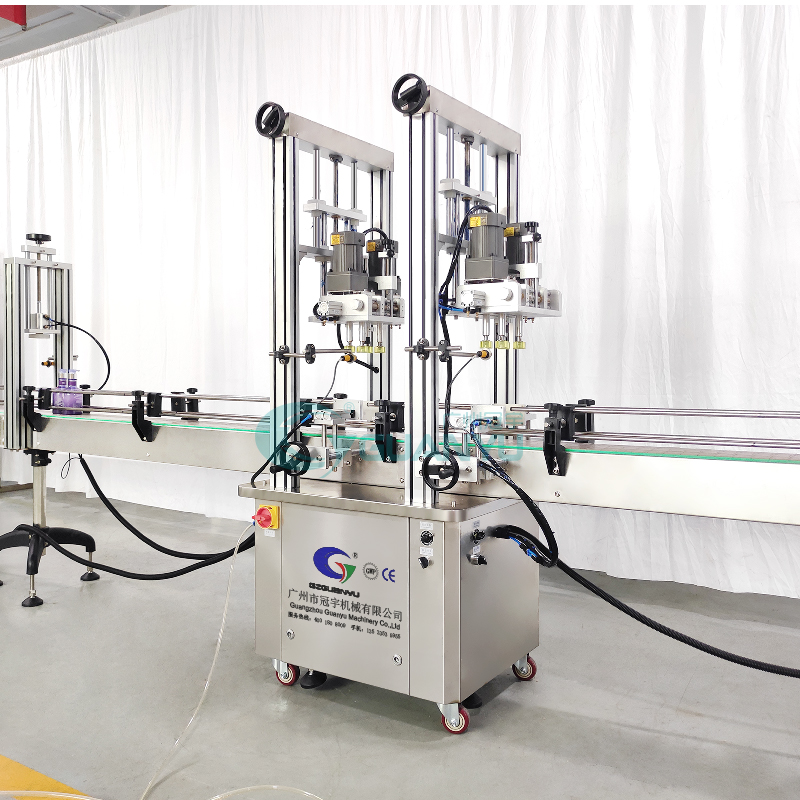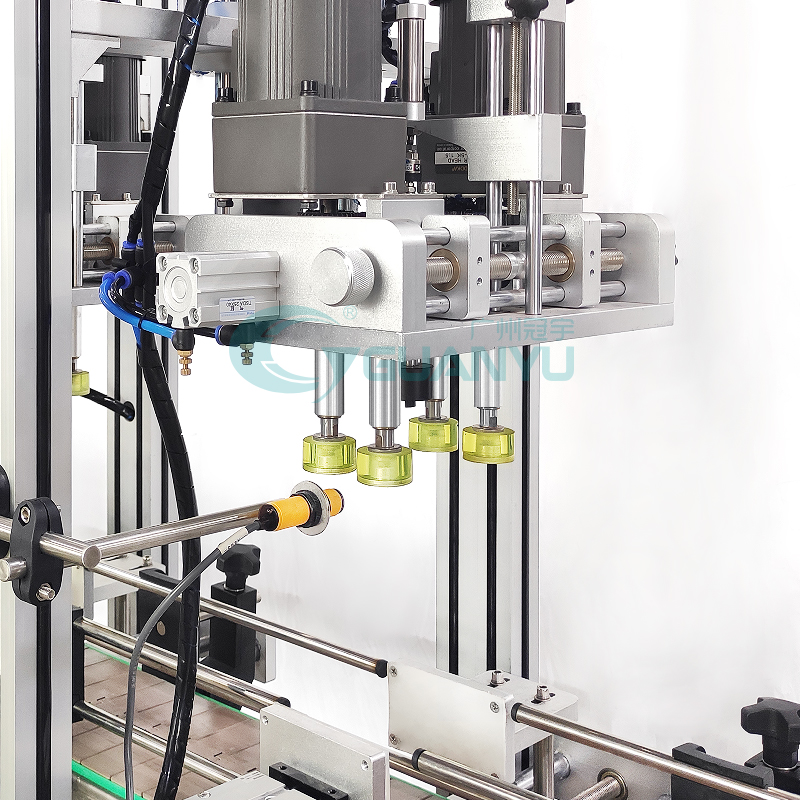 Main Features:
1.No lids,no screwing,automatic detection.

2.Which can be match with packing line.

3.which applied for different cap in different material and different specifications.

4.Which adopt identity torsion capping head, the capping device could not hurt the cap .

5.which use 3-roller type capping knife ,it is easy to regulate the pressure.

6.which applied for metal cap ,screw type cap , pilfer-proofcap, compression cap, etc…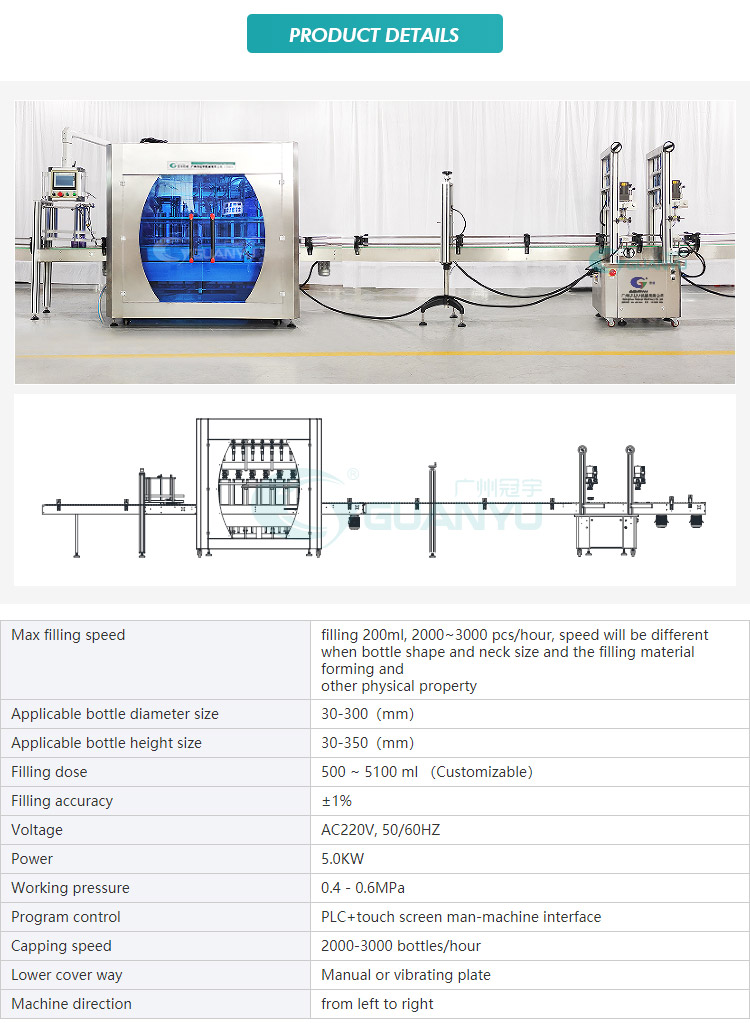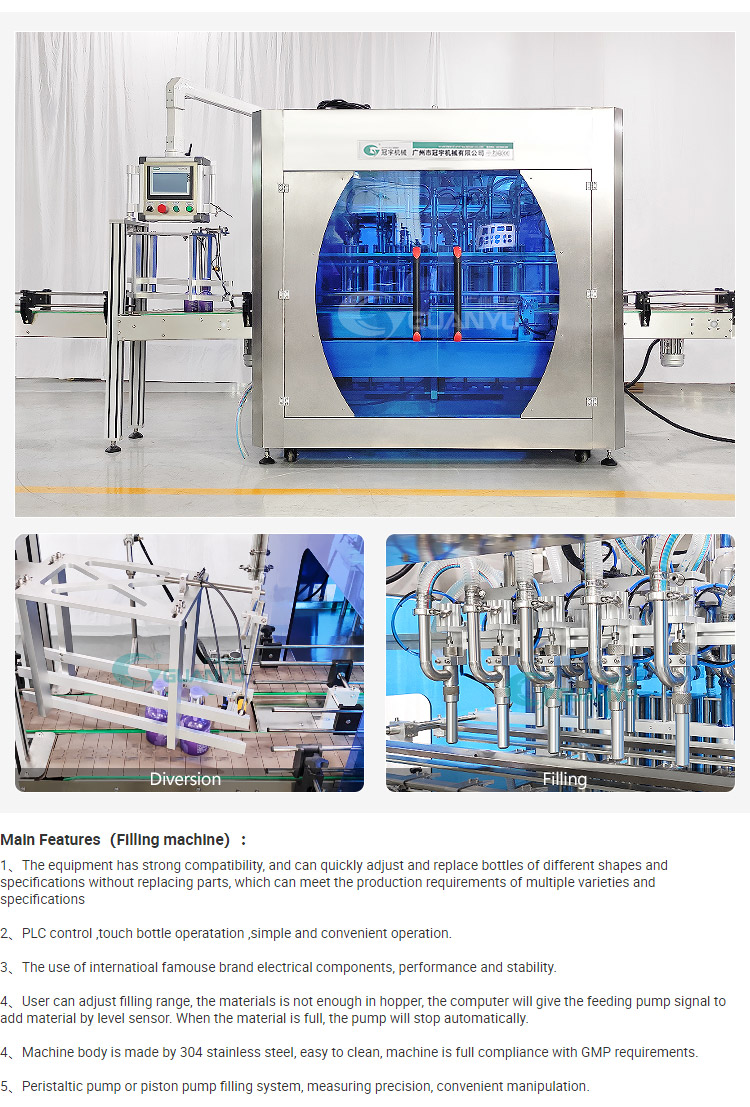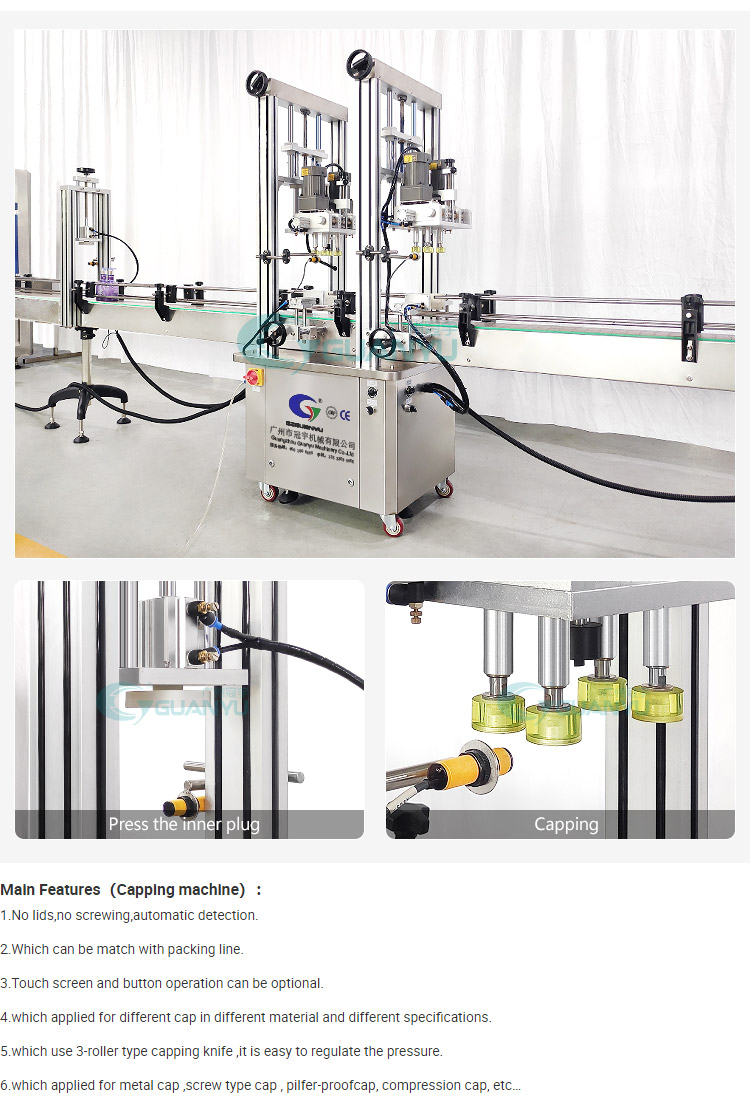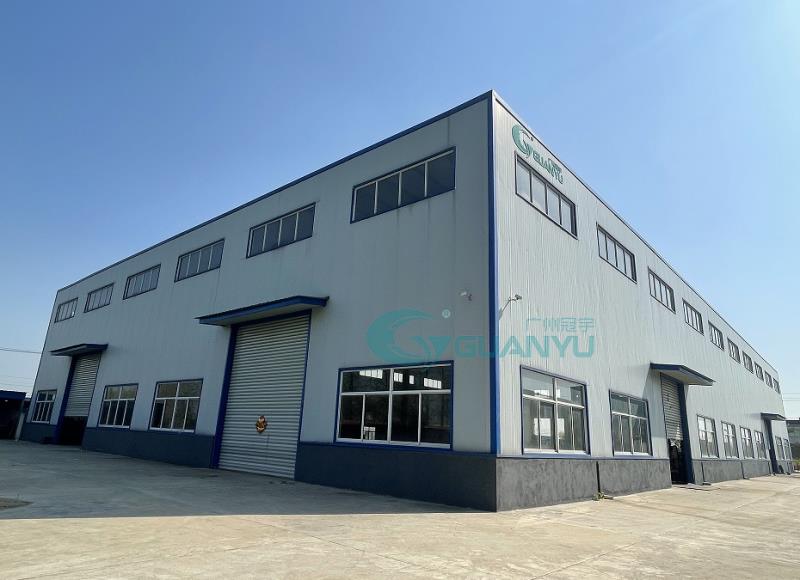 Guangzhou Guanyu Machinery Co.,Ltd
We are a factory over 15 years in making shampoo,liquid soap detergent, face washing cream, ketchup, cheese, mayonnaise, yogurt, medicine full production line machine. We are a professional manufacturer for water treatment, vacuum homogenization emulsifying machine,liquid filling machine, perfume machine, packing machine, etc. We can make kinds of machine according to your requirement!
Welcome to contact us!