Cream High Shearing Lift Pneumatic Lifting Homogenizer Machine Emulsifier Homogenizer Mixer Shampoo Homogenizer | GUANYU
3 months ago
High Shear Lifting Homogenizer Mixing Machine
[Wide Compatibility]
This homogenizer mixing machine is suitable for making liquid soap, cosmetic cream or lotion, shower gel, detergent, tomato paste, mayonnaise and so on
[Customizable]
To customize your most desired machine effect according to your requirements like your special voltage
[Quality Material & Motor]
Branded motor and quality stainless steel material can be chosen
Material: SS 304 / SS 316
Motor: Powerful
Suppliers
No.6,Songyuan Street,Baitang Village,Taihe Town,Baiyun Didtrict,Guangzhou City,Guangdong Province
Cream High Shearing Pneumatic Lifting Homogenizer Machine Emulsifier Homogenizer Mixer Shampoo Homogenizer | GUANYU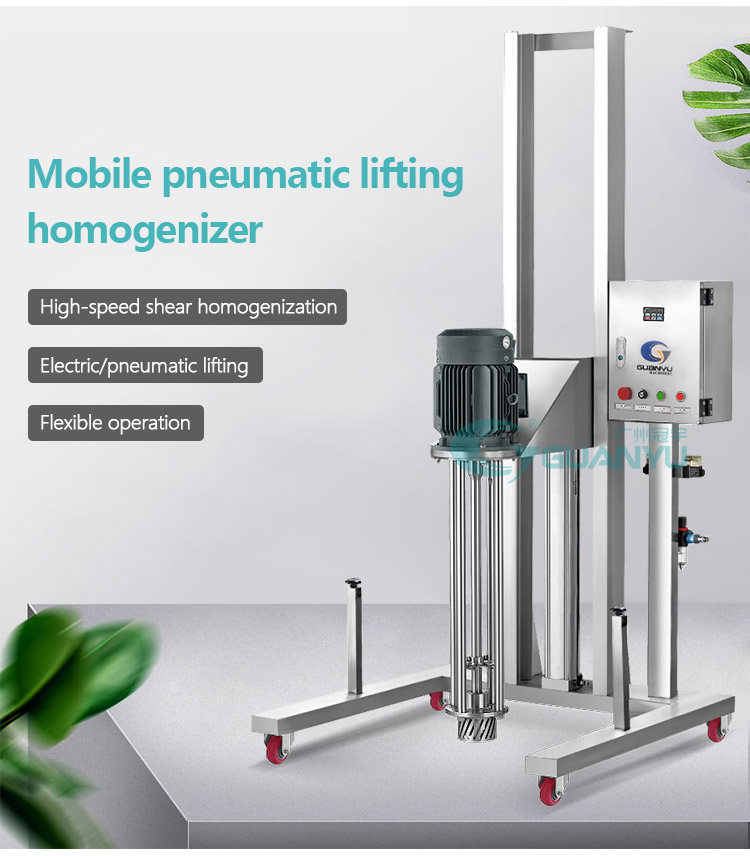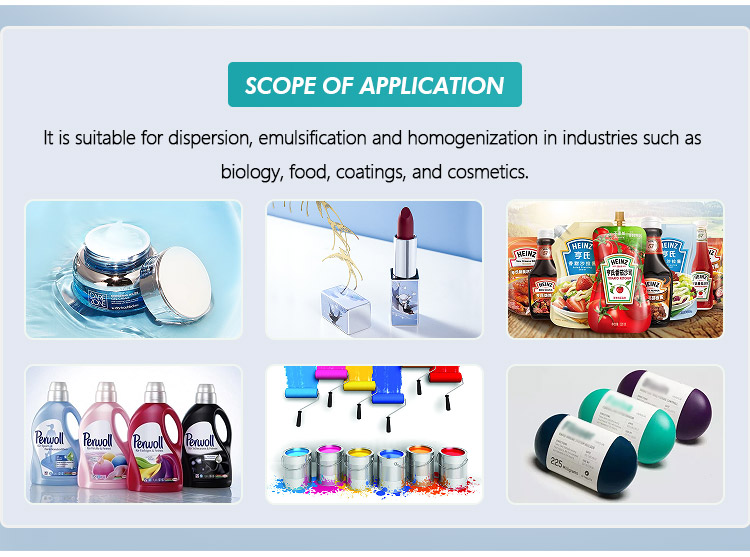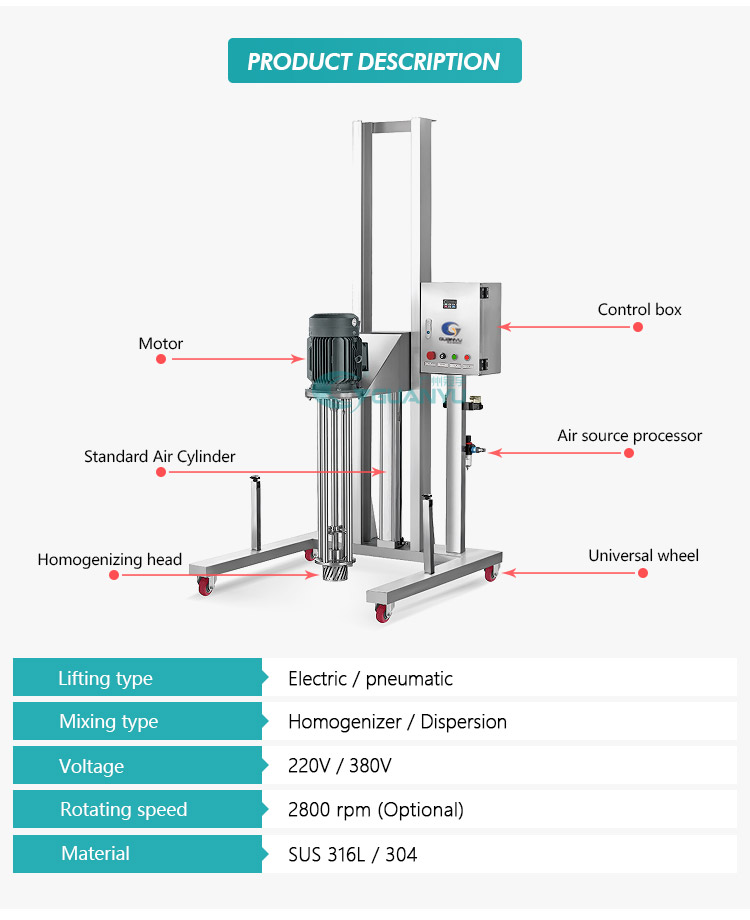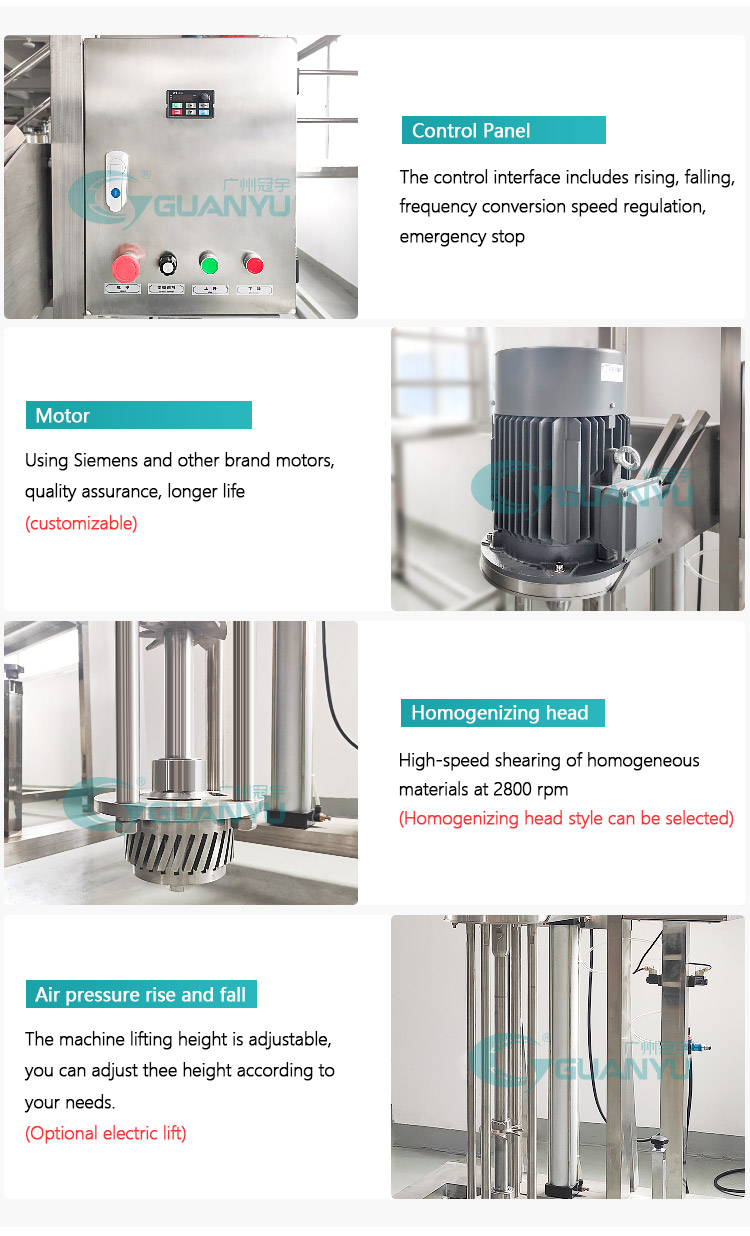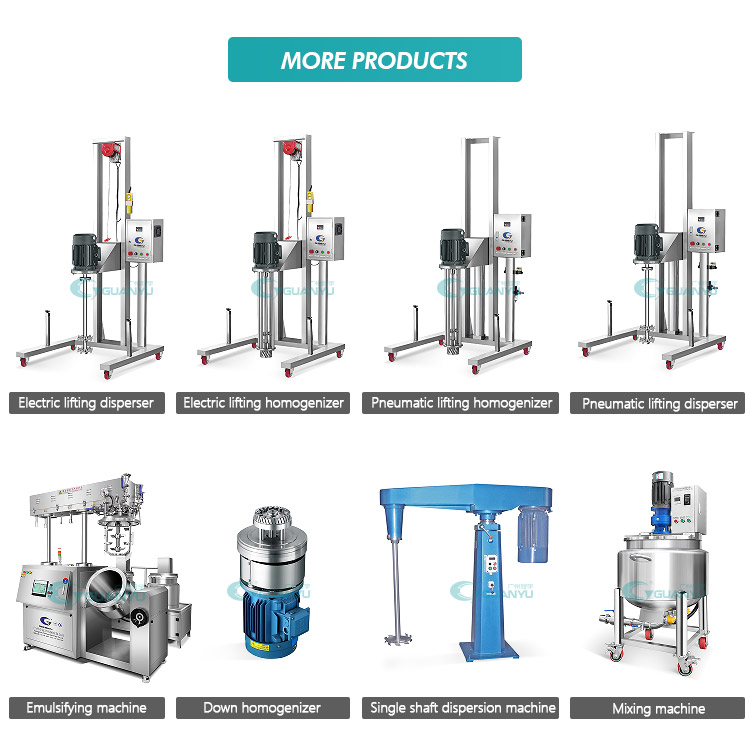 Company Advantages
Provide Strong OEM ODM processing ability ,with very strong design team to cater to customer needs.
All products will be tested before shipment, and videos will be taken to customers for inspection.
With world-certified CE, ISO, SGS, Tuv certificates, quality is guaranteed.
The 7*24 hours professional customer service team provides round-the-clock service all year round.
Certifications and Patents