TOURBON Small Leather Axe Sheath Hatchet Cover
3 months ago
Hatchets with sheath is made of Leather with metal stud & copper rivet

Rivets are placed at the side to reinforce the body
Single bit axe sheath with a belt to tighten on axe handle, the leather strap is adjutable
Hatchet with leather sheath is easy on and off from the axe
Small ax sheath: Approx 5.11" x 4.33" Weight: 0.15lb

Suppliers
No.12,Lianbian Yinbian Lianxing 1st Rd,Helong Street,Bai Yun District,Guangzhou,China
Features:
-Small hatchet with sheath is perfectly to protect axe head against damage, as well as yourself and others against the sharp cutting edge
-Axe with sheath is ideal for camping, hunting, survival, timber getting or simply everyday storage
Product Parameters
| | |
| --- | --- |
| Item Name: | TOURBON Small Leather Axe Sheath Hatchet Cover |
| Item No: | OT573LE2 |
| Size: | 5.11" x 4.33" |
| Material: | Leather |
| Color: | Brown |
| Weight: | 0.15lb |
Customer questions & answers
Question: Will it fit a 4inch blade?
Answer: I think this axe head cover can fit a 4 inch axe blade
By Tourbon
Answer: Yessir
By Ricky McCauley
Question: Will this sheath fit a Stihl 13 inch hatchet?
Answer: It will fit a4" bit
By Ricky McCauley
Product details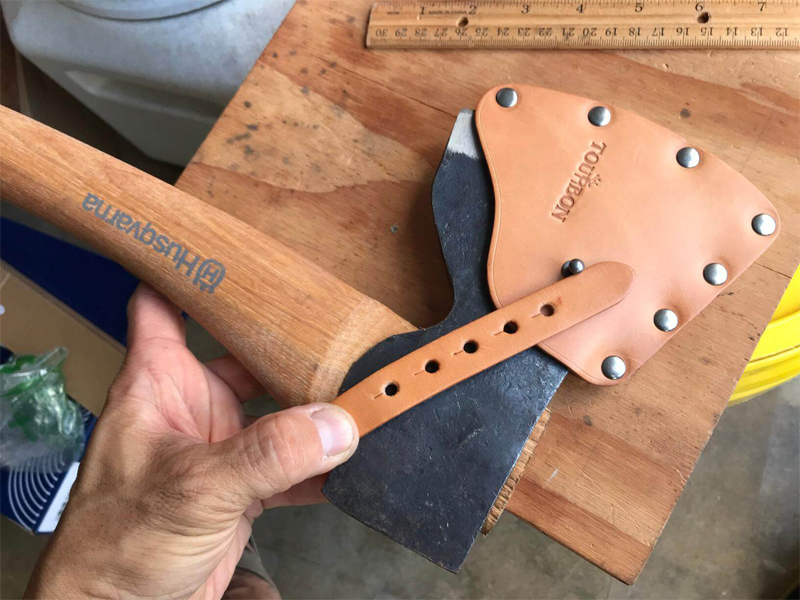 Leather hatchet holster has rivets with caps for safety.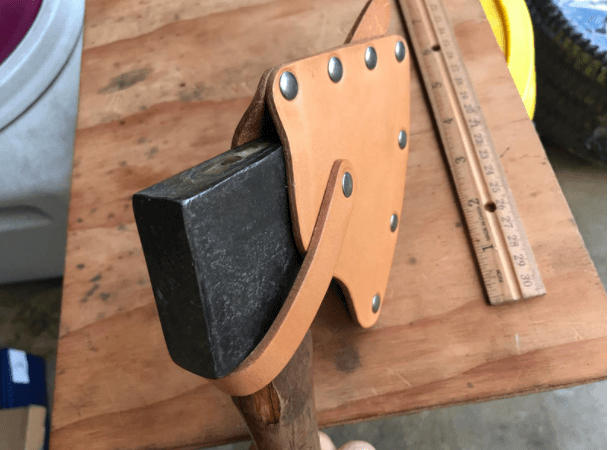 Axe head protector helps protect the ax blade from moisture and keeps the blade sharp.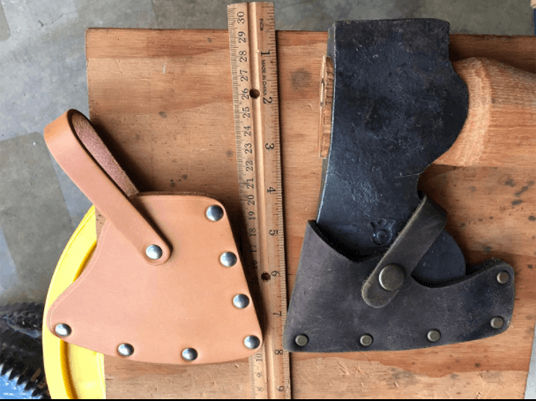 Hatchet with leather sheath is perfect to protect your axe or hatchet.