New release RGB chasing LED strip light from supplier and manufacturer | GLAMOR Lighting
3 months ago
New release RGB chasing LED strip light from supplier and manufacturer | GLAMOR Lighting
Suppliers
No.5, Fengsui Street, West District, Zhongshan, Guangdong, China
Product Introduction
Product Information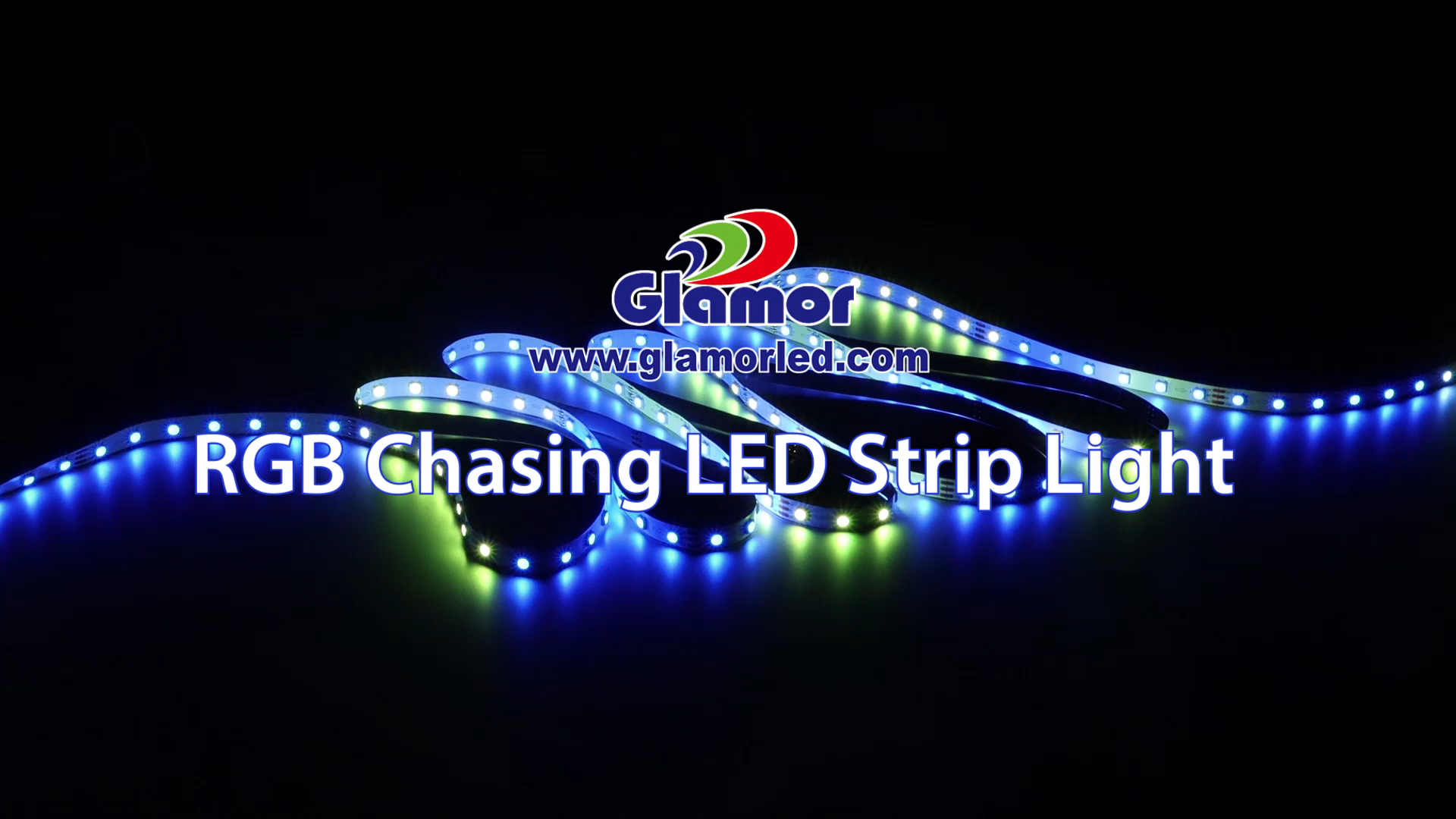 Company Advantages
GLAMOR has a powerful R & D technical force and advanced Production Quality Management System,also has an advanced laboratory and first-class production testing equipment.
Glamor is not only qualified supplier of China government, but also highly trustful supplier of many well-known international companies from Europe, Japan, Australia, North America, Middle East etc.
Glamor have got more than 30 patents so far
Frequently Asked Questions about colored led light strips
Q:
How many mounting clips are needed for Led Strip Light?
A:
Usually it depends on customer's lighting projects. Generally we suggest 3pcs mounting clips for each meter. It might require more for mounting around the bending part.
Q:
Microscope
A:
It is used to measure the size of small-sized products, such as copper wire thickness, LED chip size and so on
Q:
Is it OK to print my logo on product?
A:
Yes, we can discuss the package request after the order was confirmed.
Q:
Integrating sphere
A:
The large integrating sphere is used to test the finished product, and the small one is used to test the single LED
Q:
Can Led Strip Light be cut?
A:
Yes,all of our Led Strip Light can be cut. The minimum cutting length for 220V-240V is ≥ 1m, while for 100V-120V and 12V & 24V is ≥ 0.5m. You can tailor the Led Strip Light but the length should always be an integral number,i.e.1m,3m,5m,15m ( 220V-240V);0.5m,1m,1.5m,10.5m ( 100V-120V and 12V & 24V ).