Automatic Rectangular End Strip Feed Production Line
1 year ago
Automatic rectangular end strip feed production line from GUANYOU MACHINERY.
SHANTOU GUANYOU MACHINERY CO.,LTD. is a packaging equipment manufacturer
which specializes on research and development, manufacturing, sales of metal packaging machine.
Our products covers can making machinery for aerosol can, beverage can, food can, milk powder can, aerosol can, chemical can and general can etc.
And Automatic press line as club can making machine,oval can making machine,alcohol can making machine,complete line of metal packaging machine.
Our team has more than twenty years experience on packaging equipment manufacturer field.
Suppliers
103 FRONT FLOOR THE THIRD DISTRICT XIHUA AREA, GUANGYI STREET CHENGHAI DISTRICT SHANTOU CITY
Company Introduction
Founded in the year 2017, we Shantou Guanyou Machinery Co., Ltd. are a dependable and famous Manufacturer of a broad range of Tin can welding machine,coating machine,induction oven,combination machine,leak tester,palletizer,CNC sheet feed press line,Coil feed press line,Strip feed press line,curling machine,lining machine, etc. We are a Limited Company (Ltd. / Pvt. Ltd.), which is located in China. We provide these products in diverse specifications to attain the complete satisfaction of the clients. Further, our strong logistic support makes sure that these products are delivered within the promised time-frame. Under the supervision of our mentor Zane Xiao, we have gained huge clientele in our country.
Product Introduction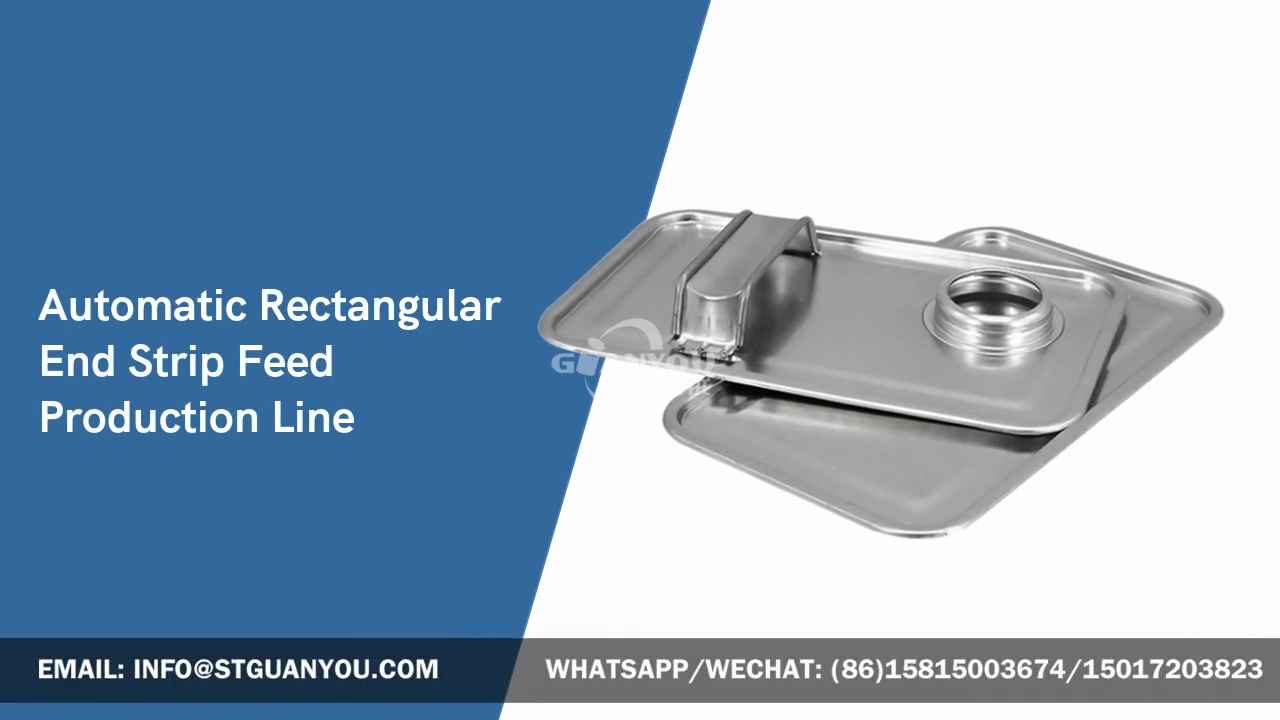 Automatic Rectangular .End Strip Feed .Production Line.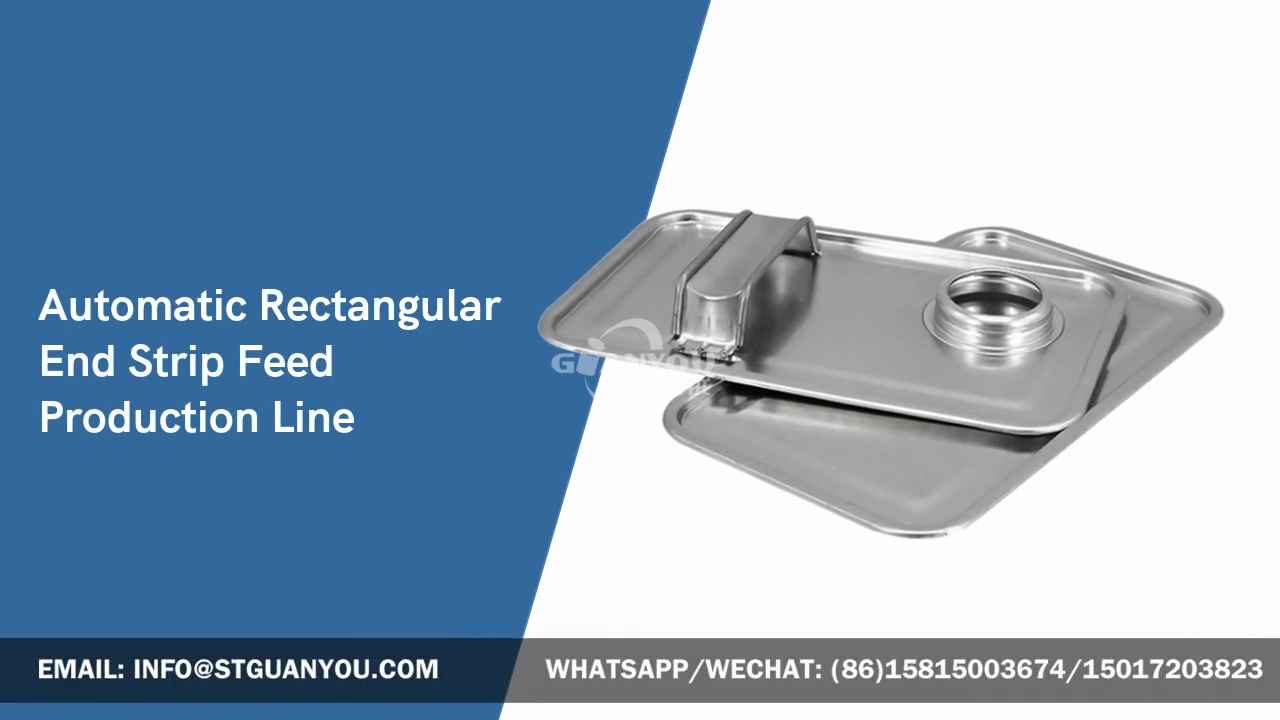 We provide automatic tin .end strip feed production .line at different capacity.
Suppliers
103 FRONT FLOOR THE THIRD DISTRICT XIHUA AREA, GUANGYI STREET CHENGHAI DISTRICT SHANTOU CITY