Automatic Multi Station Combination Machine for Pencil Box
1 year ago
Automatic multi station combination machine for pencil box from GUANYOU MACHINERY SHANTOU GUANYOU MACHINERY CO.,LTD. is a packaging equipment manufacturer.
which specializes on research and development, manufacturing, sales of metal packaging machine.
Our products covers can making machinery for aerosol can, beverage can, food can, milk powder can, aerosol can, chemical can and general can etc.
And Automatic press line as club can making machine,oval can making machine,alcohol can making machine,complete line of metal packaging machine.
Our team has more than twenty years experience on packaging equipment manufacturer field.
Suppliers
103 FRONT FLOOR THE THIRD DISTRICT XIHUA AREA, GUANGYI STREET CHENGHAI DISTRICT SHANTOU CITY
Product Introduction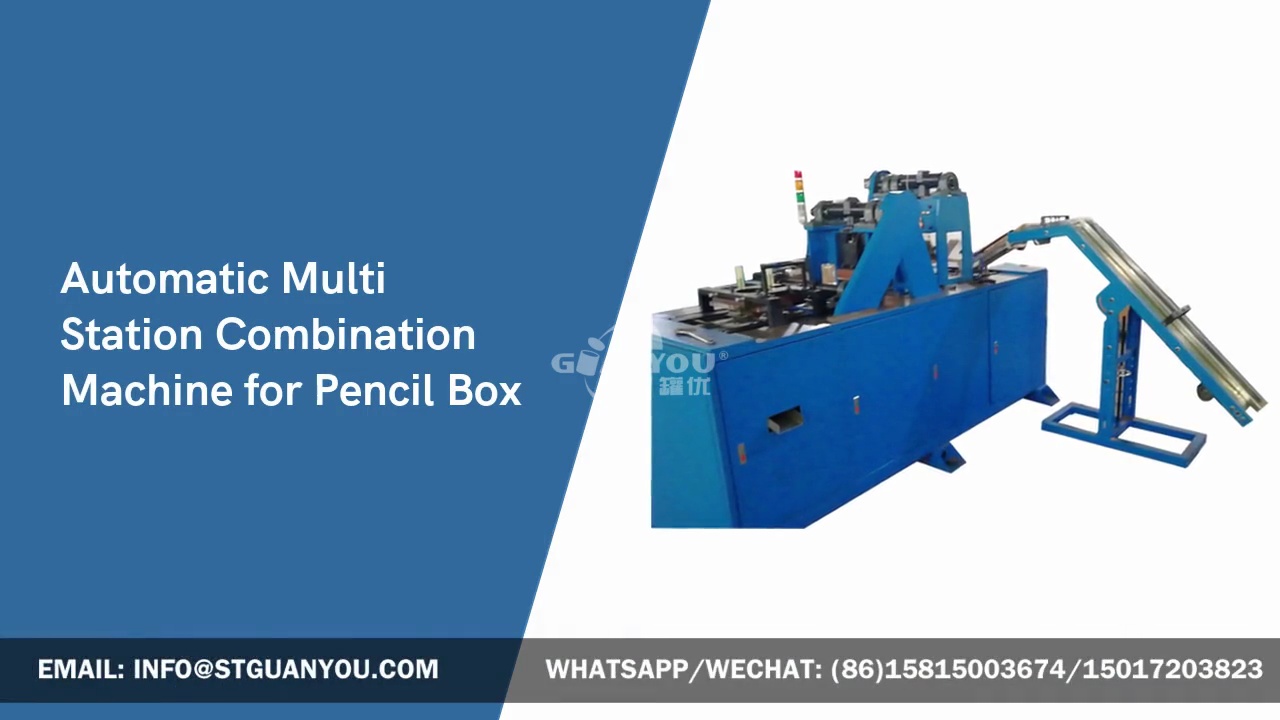 Automatic Multi .Station Combination .Machine for Pencil Box.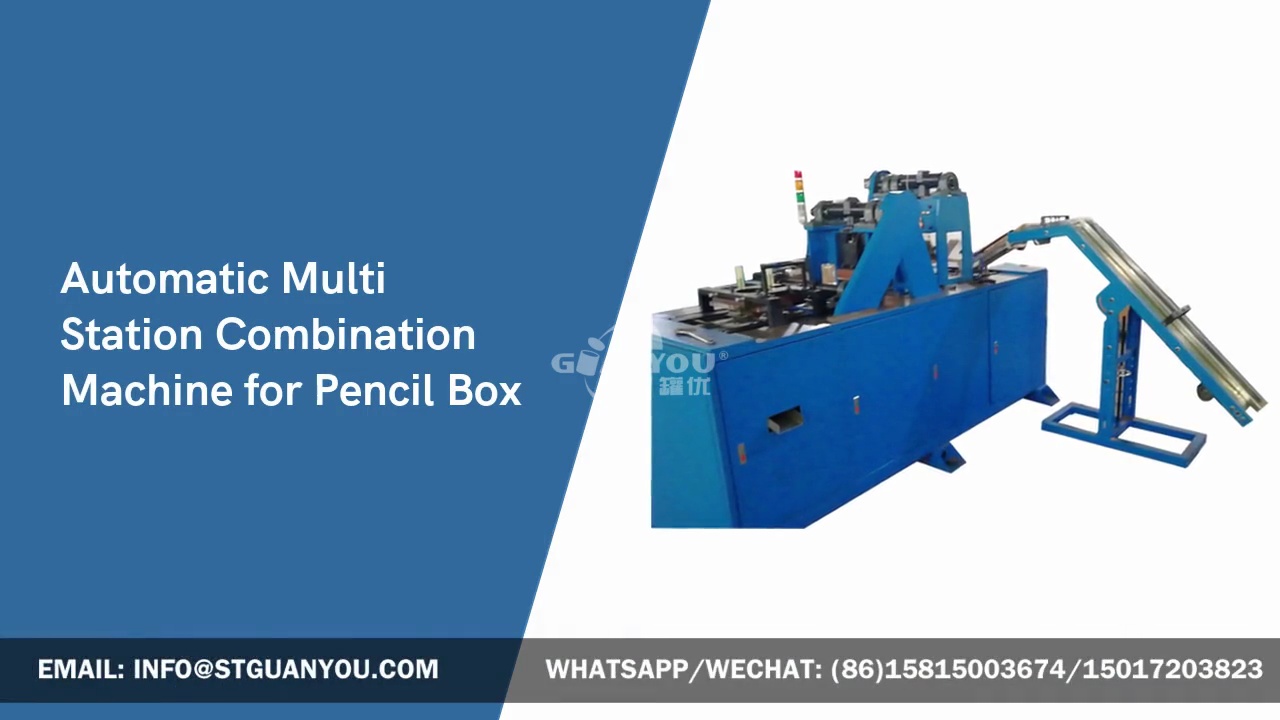 We provide automatic .multi station combination .machine for different kinds .of square,rectangular,round and shape cans.
Company Introduction
Established in the year 2017,Shantou Guanyou Machinery Co., Ltd. is gaining popularity as the most trusted Manufacturer, Exporter, Wholesaler, Trader Packaging Machine Products. As an ISO 9001:2008 certified company, we envision becoming the market leaders of best in class products. Since the beginning we are exhibiting our mutual commitments towards quality in presenting a broad gamut of industry approved products. Our business approach encourages innovative ideas in our people, who are motivated to bring forth new and improved products for our esteemed clientele. Further, we strive to become a customer focused company by staying on the competitive edge of prevailing technology and allied support of leading brands. In addition to this, the reflection of our offered quality, cost efficiency and customized services equips us to build consistent business relationships with a huge client base
Suppliers
103 FRONT FLOOR THE THIRD DISTRICT XIHUA AREA, GUANGYI STREET CHENGHAI DISTRICT SHANTOU CITY