Meat plant ceramic small flowerpot set combination northern Europe simple personality square and bowl indoor white basin
9 months ago
Creative ceramic plant potted plants are widely sought after in the healing department. They are matched with simple northern European ceramic tableware to decorate ordinary life. They are suitable for a variety of styles and scenes, so that the simple space is no longer monotonous. Iron frame is a work of art welded and polished by hand. It is simple without any decoration and gives iron a long life. High grade iron art design, durable, long-term use, such as new, not easy to decolorize and drop paint. High quality wooden support, exquisite hand polishing without hurting hands. Ceramic flowerpots with stones increase the sense of space, high aesthetics and good quality. The lovely Mini flowerpot design can plant a variety of green plants with diverse functions and elegant appearance.
Suppliers
Tiantouhe Industry Zone, Panliu Village, Fuyang Town, Chaozhou, Guangdong, China
| | |
| --- | --- |
| Name: | Ceramic flower pot container ceramic potted plants |
| Material: | High quality porcelain clay |
| Porcelain: | Reinforced Porcelain |
| Size: | As shown |
| Specifications: | single product or combination (excluding green plants) |
| Application scenarios: | offices, hotels, home furnishings, etc. |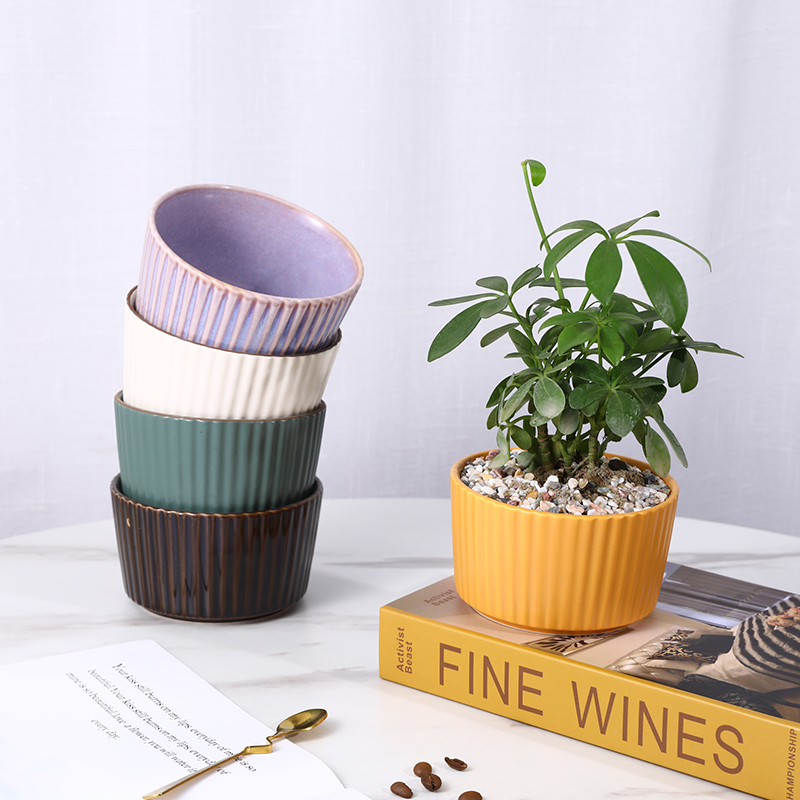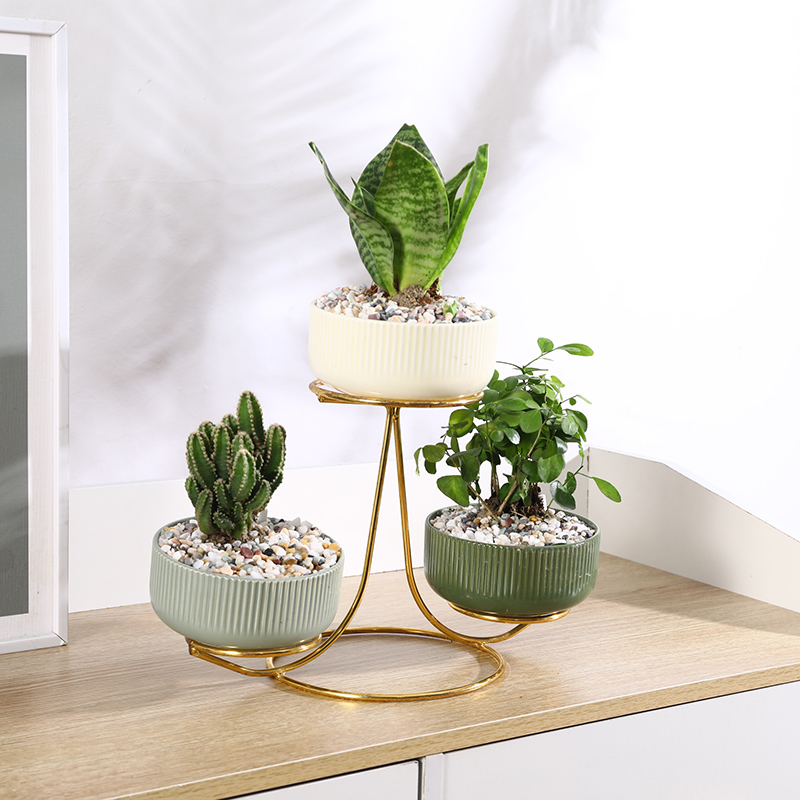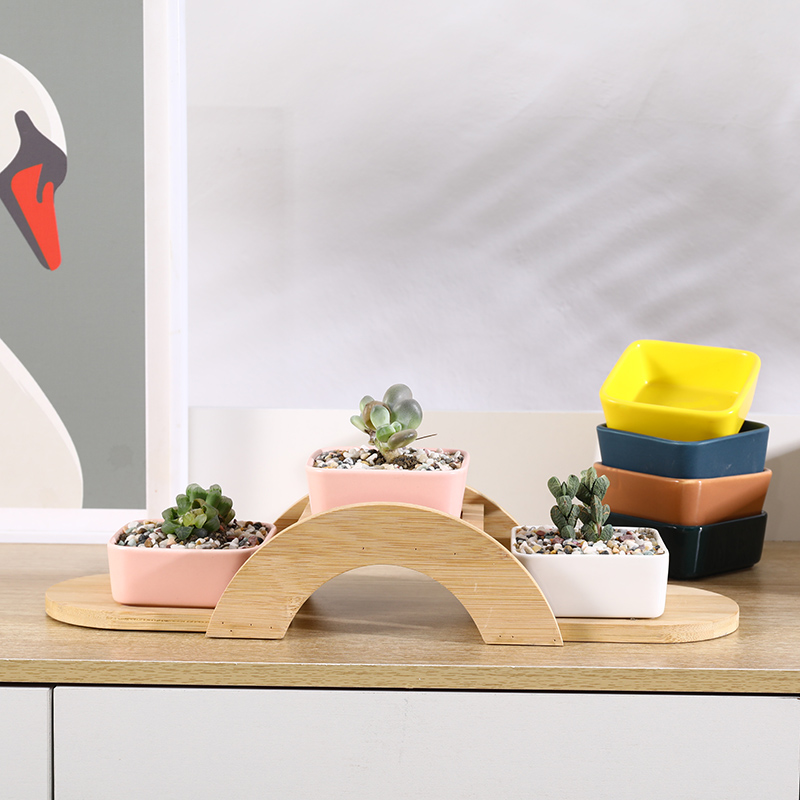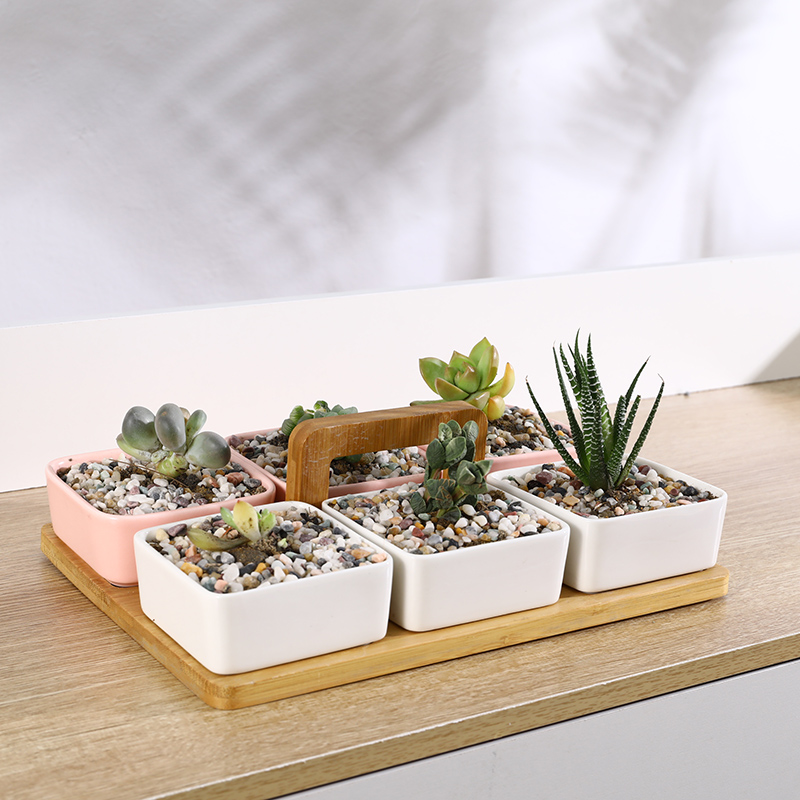 Porcelain clay is preferred to be fired at high temperature. It is breathable and can breathe. It is only for the healthy growth of plants. The simple and natural multi-color collocation creates fresh and natural garden decoration. One flower, one thing and one world. The beauty of utensils lies in complementing each other. Whether it's modern simplicity, Nordic style, warm rural style or American rural style, it can be used as an ornament for the family. Stay away from the hustle and bustle of the city, calm down your pure heart, walk into the most primitive corner of life and listen to the heartbeat of nature.