Custom Made Baking Pans Commercial Bakeware Supplies
7 months ago
Tsingbuy is a professional bakeware manufacturer, provides bakeware wholesale and custom baking trays such as sheet pans, loaf pans, baguette pans, muffin pans, cupcake trays, bakery trolley, cake pans, cake baking molds and various commercial bakeware supplies etc. We also provide OEM baking pans to bakeware distributor.  
Suppliers
Address: A12 Building, Yuan Chuang Industry Park, Fucheng Street, Guan lan, Longhua District, Shenzhen City, 518000, China
Product Introduction
How to get custom made baking pans from Tsingbuy bakeware factory ?
1. send us inquiry, telling what kind of baking tray you want
2. our salers will contact you, talk about the baking tray size, shape, surface treatment requiremets. If possible, you can provide us a hand drawing to show the baking tray sizes.
3. after get your specific requirements, our designer will make a professional chart of the custom baking pan and send for confirmation.
4. after chart confirmation, then a smaple baking tray will be made.
5. bulk production according to the sample.
Bakeware Wholesale
Main products: sheet pan, bread loaf pan, baguette pan, muffin pan, cupcake tray, cake pan, bakery trolley, various commercial baking trays baking mold trays;
Matrial: aluminized steel, aluminum alloy, stainless steel;
Surface treatment: natural surface, PTFE non stick surface, silicone coated surface, perforated surface, corrugated surface;
Best selling commercial trays: flat baking sheet pan, aluminum trays, perforated baking trays, cupcake tray, hamburger bun pan, hot dog bun pan, loaf pan, french bread baking trays, bakery trolley.
Main custom baking pans: sheet pan, baguette pan, strap loaf bread baking pan for food factory, which are availabel on machinery production lines in food factories and bakeries.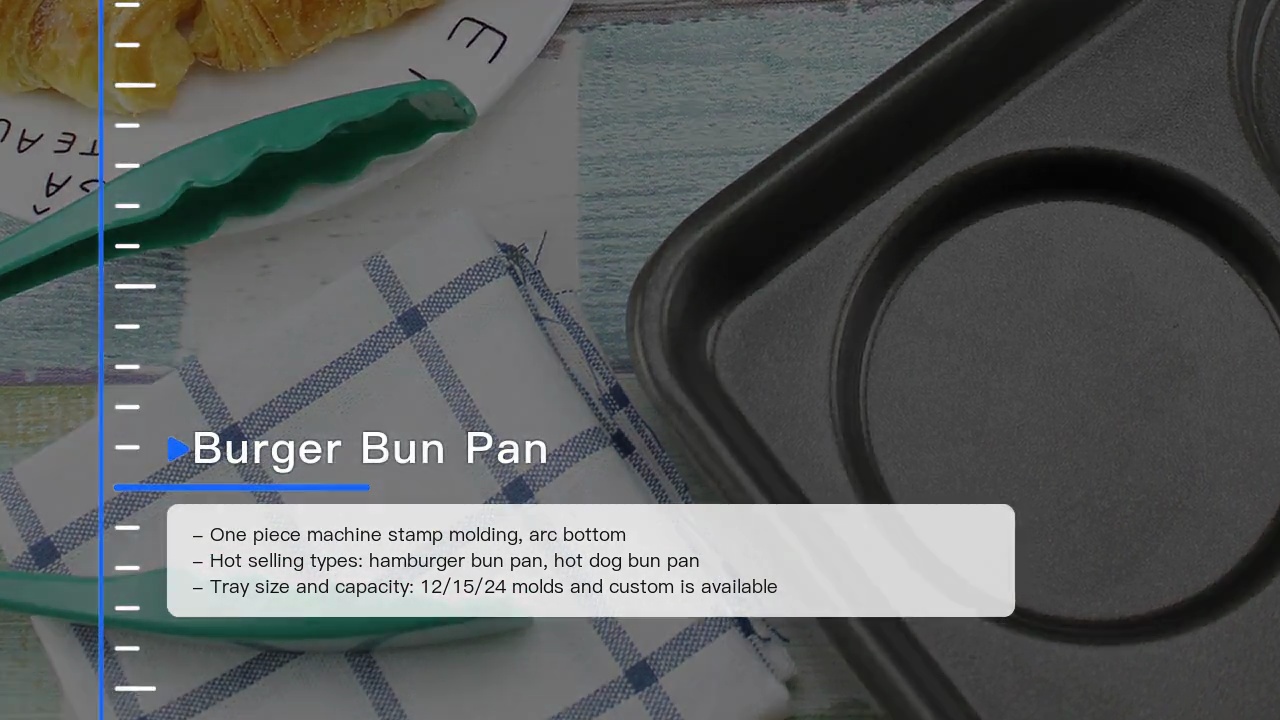 Mini Loaf Baking Mold Pan.Baking mold shapes: round, oval, square, rectangle, triangle, heart shaped, donut shapes, .flower shapes, and more carton shapes.Multiple sizes for choices for these mold.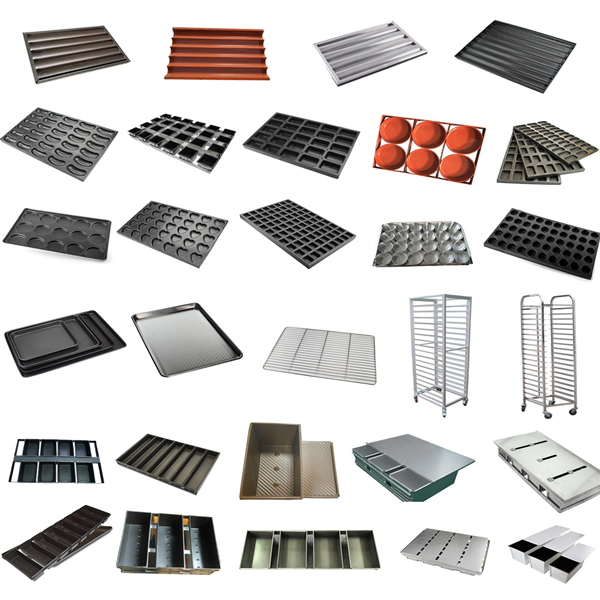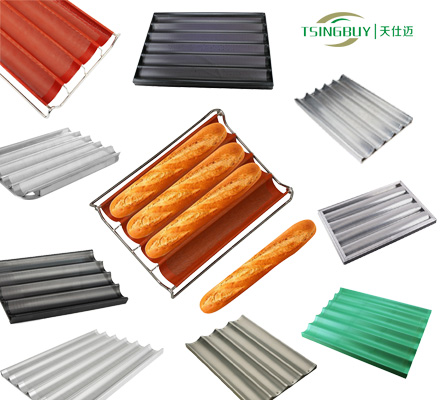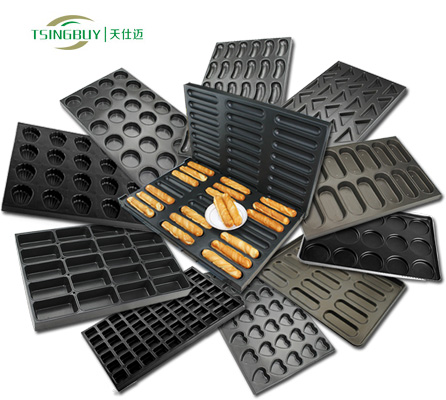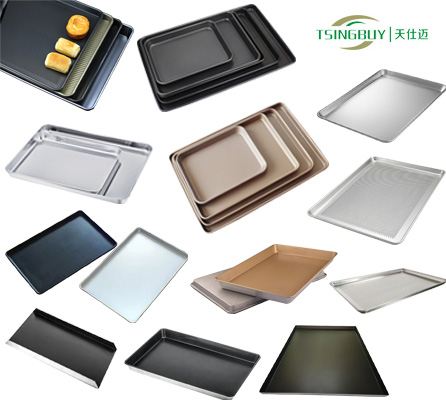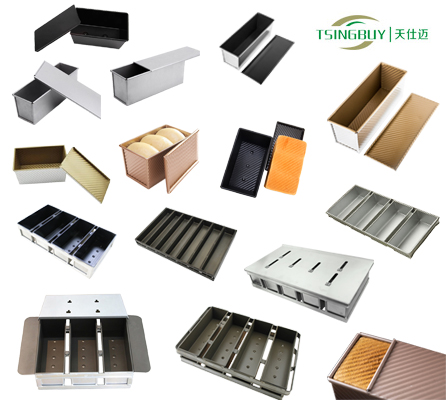 Company Introduction
Founded in the year 2006, we Tsingbuy Industry Limited is a well-renowned Manufacturer, and Supplier of a supreme quality range of Cookware, etc. Under the fruitful guidance of Ellen, we have reached sky high in terms of productivity as well as quality. Located at Guangzhou, we have the latest manufacturing technology coupled with a strong team of highly talented and experienced professionals with decades of experience. It is due to our punctuality & originality in the measurement and quality of our products that we stand outstandingly from our competitors. We also facilitate our customers with customization of the products. We manage bulk consignments efficiently owing to our well-coordinated team efforts and ethics of the company.