Professional Wholesale Small Size Round Shape Baby Water Thermometer with good price - Joyfun manufacturers
11 months ago
Baby water thermometer is one kind tool which is helpful for testing water temperature when baby taking shower in the bathtub.We have three kinds water thermometer in hot selling,they are crab-shaped baby water thermometer,octopus-shaped baby water thermometer and whale-shaped baby water thermometer,and they have function as below:
1.Measuring water temperature in the bathtub and room. Not only a thermometer, but also a clock.
2.The thermometer can display in both Fahrenheit and Celsius.Press "+" and "-" at the same time to switch between Celsius and Fahrenheit when it in time mode.
3.High and low temperature alarm, safe and accurate thermometer flashes and beeps when water is too hot or too cold.
4.ABS/PVC environmental protection material and Plexiglas material, BPA free, 2*LR44 batteries included.
5.Make a comfortable bath temperature for your baby.Note:Please keep the thermometer dry when it is not working.
Suppliers
4F,Shuisong Bldg,Tairan 8th Road, Futian, Shenzhen,China (Post code:518040)
Baby Water Thermometer Module Details:
1. Assemble battery or reset,the LCD screen will display 2 seconds;
2. If testing environment temperature reach to max level,the LCD screen will show HH.H℃(HH.H℉);if testing temperature reach to minimum level,the LCD screen will show LL.L℃(LL.L℉);
3. For ℃/℉ button,short press the button,it will change temperature unit-℃ or ℉(in any situation);
4.SET button:Long press SET button with 3seconds enter into High temperature setting interface,HOT and ℃/℉ flashing;if no any operation after enter into High temperature setting interface,then automatically quit from the High temperature setting interface and back to temperature display interface; if have button operation in High temperature setting interface,short press SET button to quit and save the operated setting temperature;
5. + button: In Hot temperature setting interface,short press + button,then the hot temperature setting will be recycled 40℃(104℉)-37℃(99℉)-38℃(100-101℉)-39℃(102-103℉)40℃(104℉)and by turn;
6. Indicator light:
1) .Low temperature alarm indicating,when the testing environment temperature lower than 30℃(86℉),the green indicator light will be flashing by 1second/time,and it will show COOL in the left bottom of LCD screen;
2) Hight temperature alarm indicating,when testing environment temperature higher than setting temperature but lower than 80℃(176℉),the red indicator light will be flashing by 1second/time and it show HOT in the top left corner of LCD screen;if testing temperature higher than 80℃(176℉),the red indicator light will lighting on and LCD screen display HH.H℃;
7. Product will enter into sleeping state after leaving the testing environmental more than 30mins(LCD screen no display),Press any button will activate the display;
Remark:
1. The testing environment is common fresh water environment;
2. In high temperature setting,if power off,the device will recover to initial data(40℃/104℉);
3. The max testing temperature can not more than 80℃(176℉),common testing environment temperature range is 20℃(68℉)-50℃(122℉);
4. In regular testing range,the waterproof grade is IP*7,if testing temperature is more higher,the waterproof grade will be more lower;
How to Use Baby Water Thermometer ?
1.Accuracy:+-1℃(+-2℉);
2.When power on or reset,the LCD display 2S in full screen;
3.If the temperature reaches the highest range,the LCD displays HH.H.℃(HH.H℉).If the measured temperature reaches the lowest range,the LCD displays LL.L℃(LL.L℉).Maximum measured temperature shall not be higher than 80℃(176℉).The temperature range for conventional measurements is 20℃(68℉)-50℃(122℉).
4.Button ℃/℉:short press the ℃/℉ button to switch the temperature unit-Celsius℃ or Fahrenheit℉.
Baby Water Thermometer Module Display: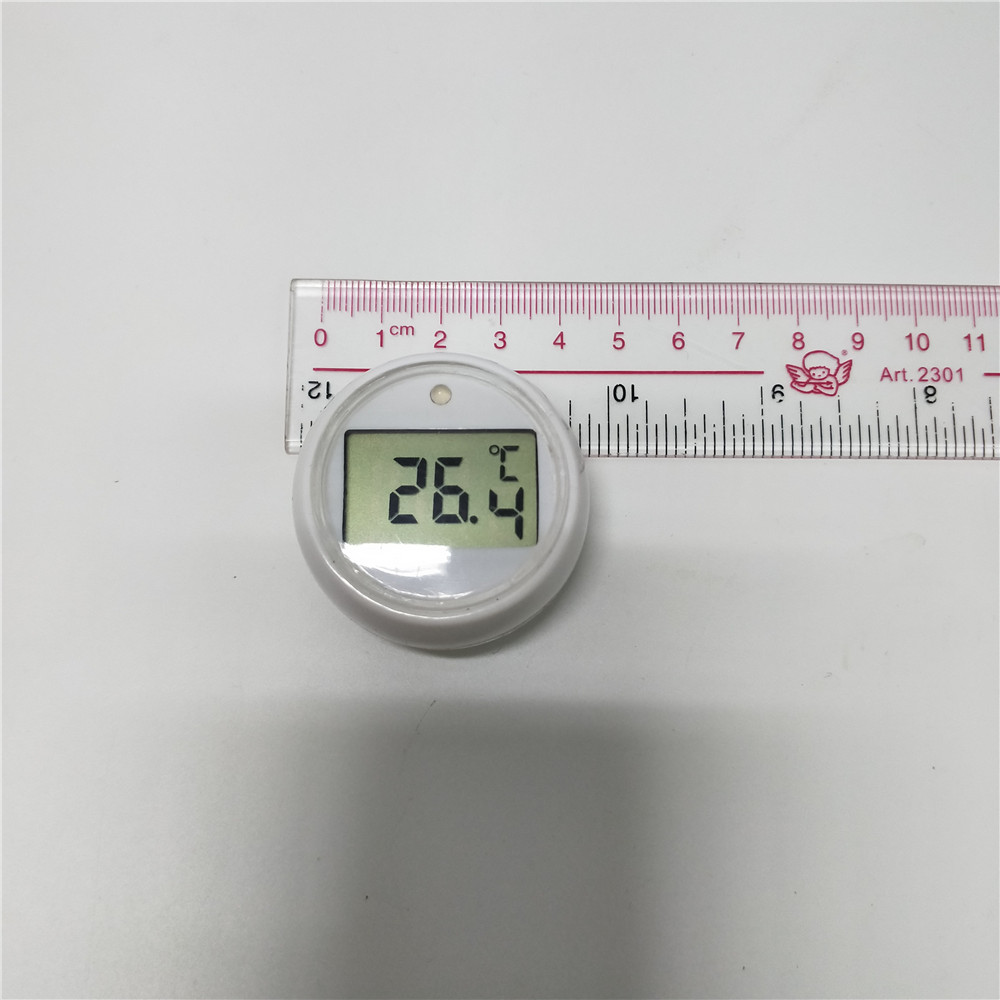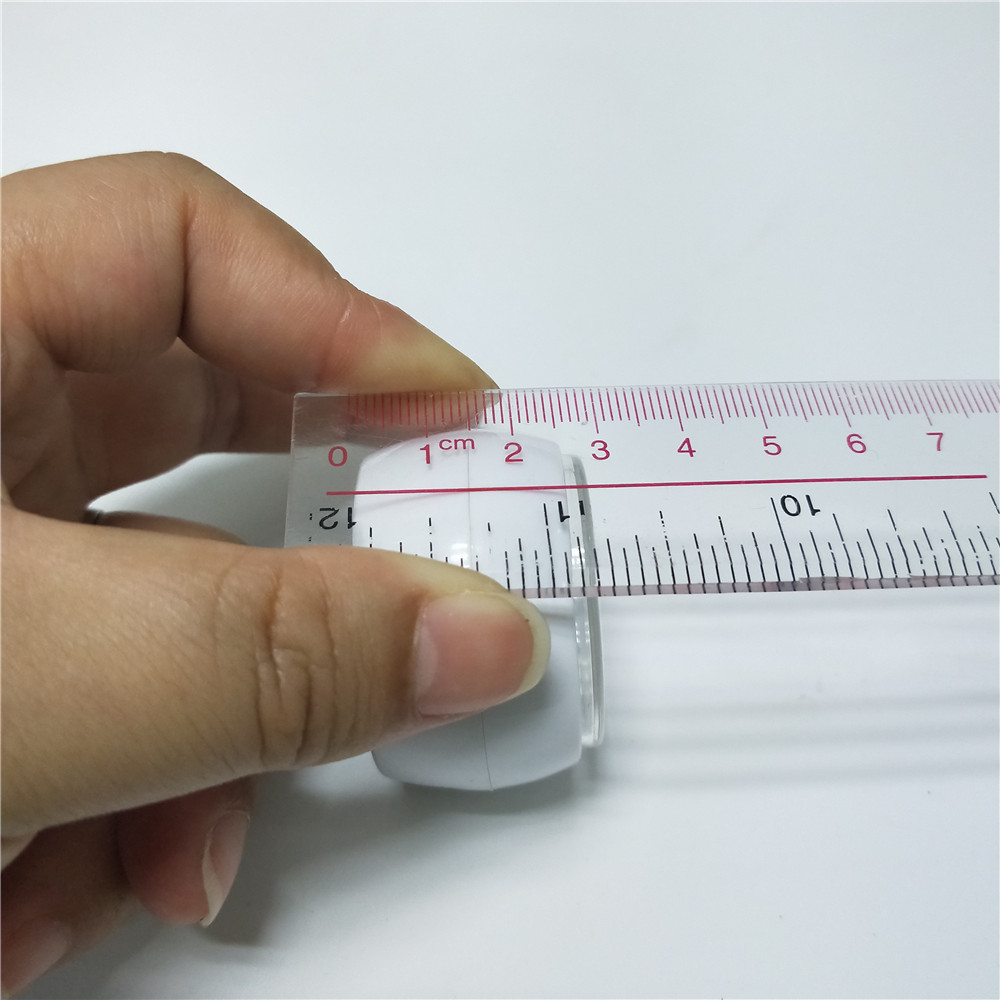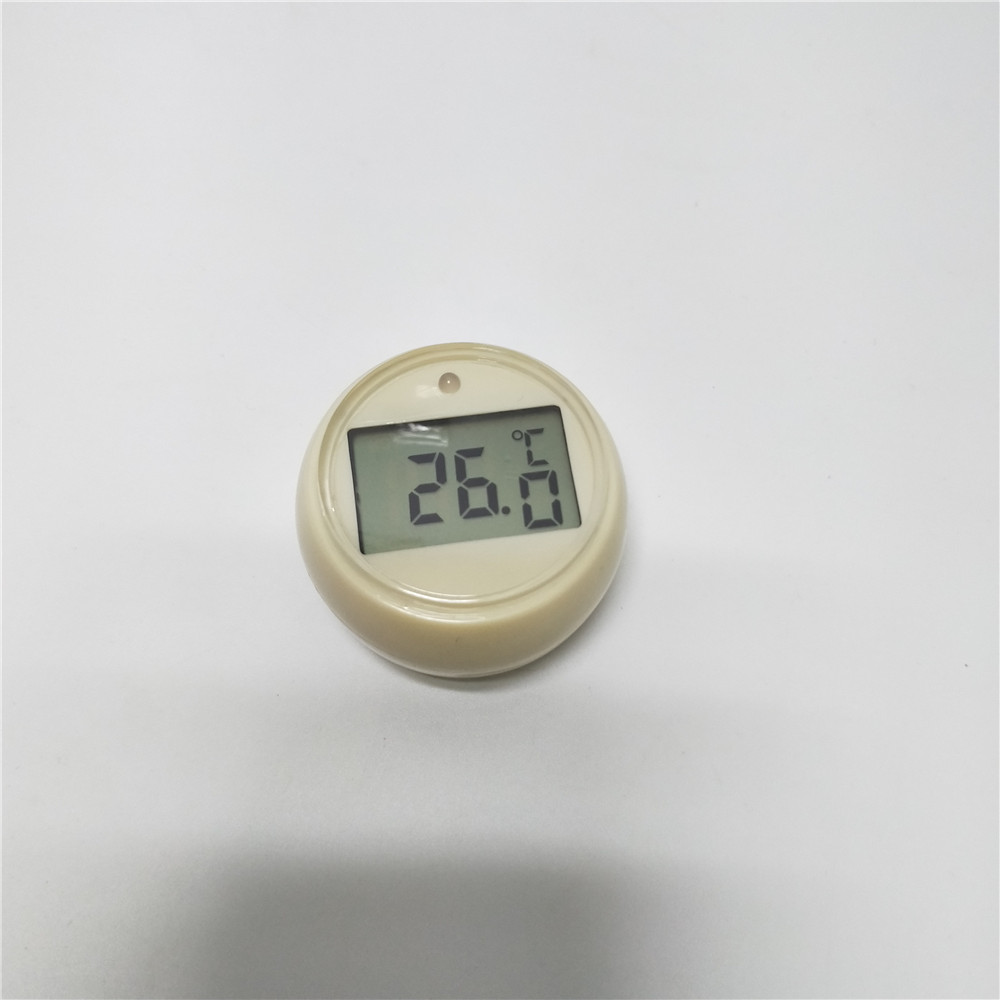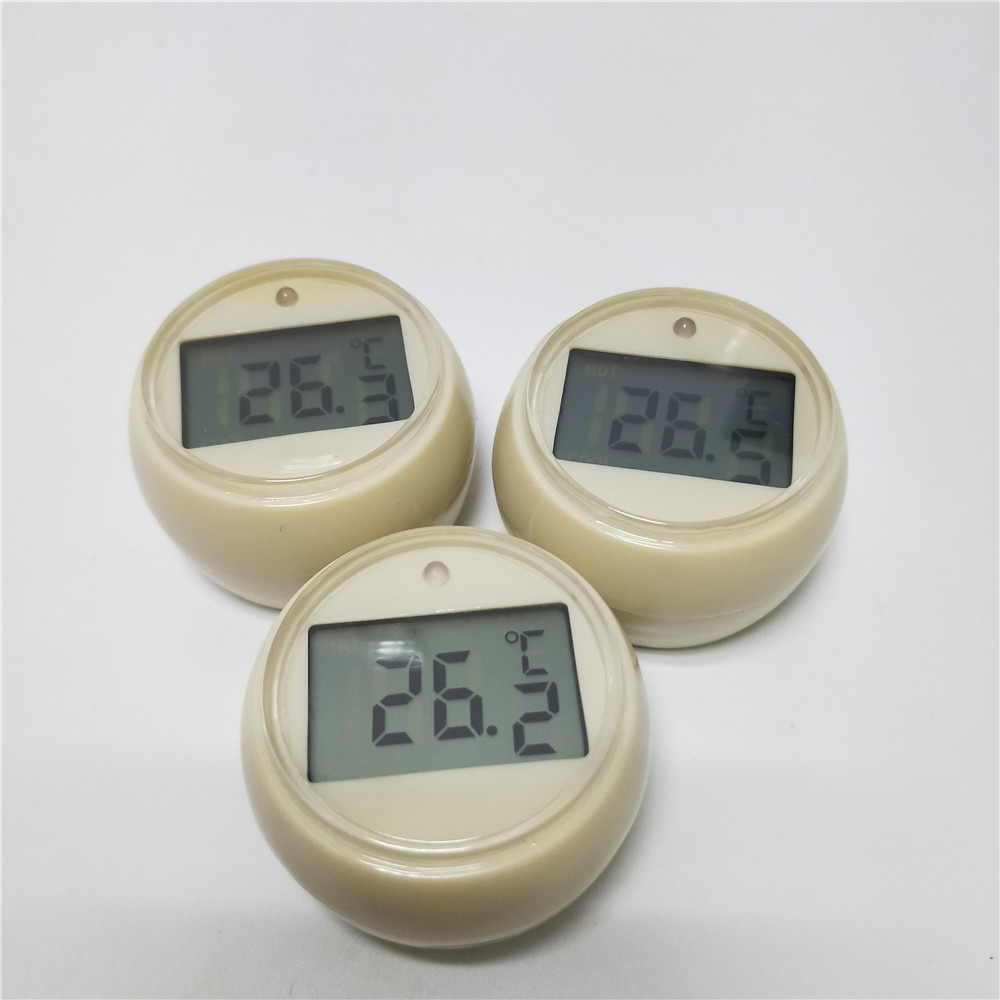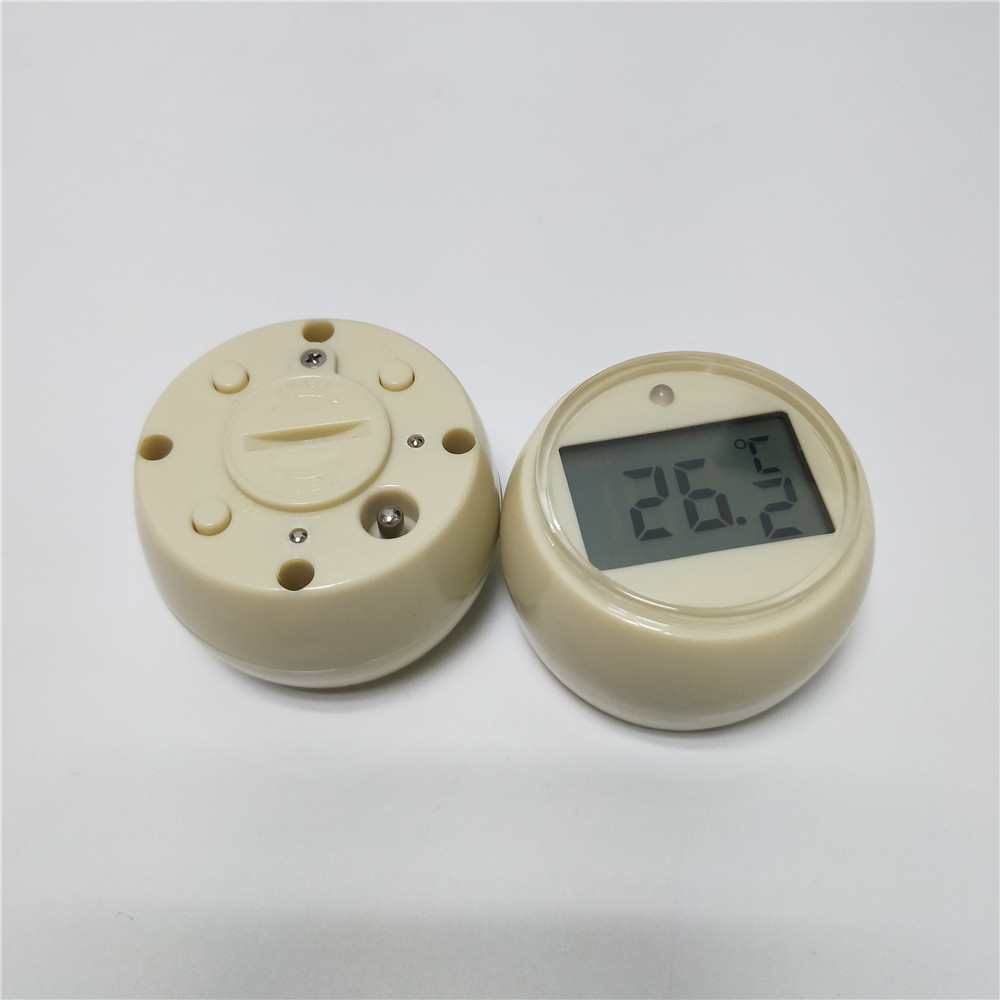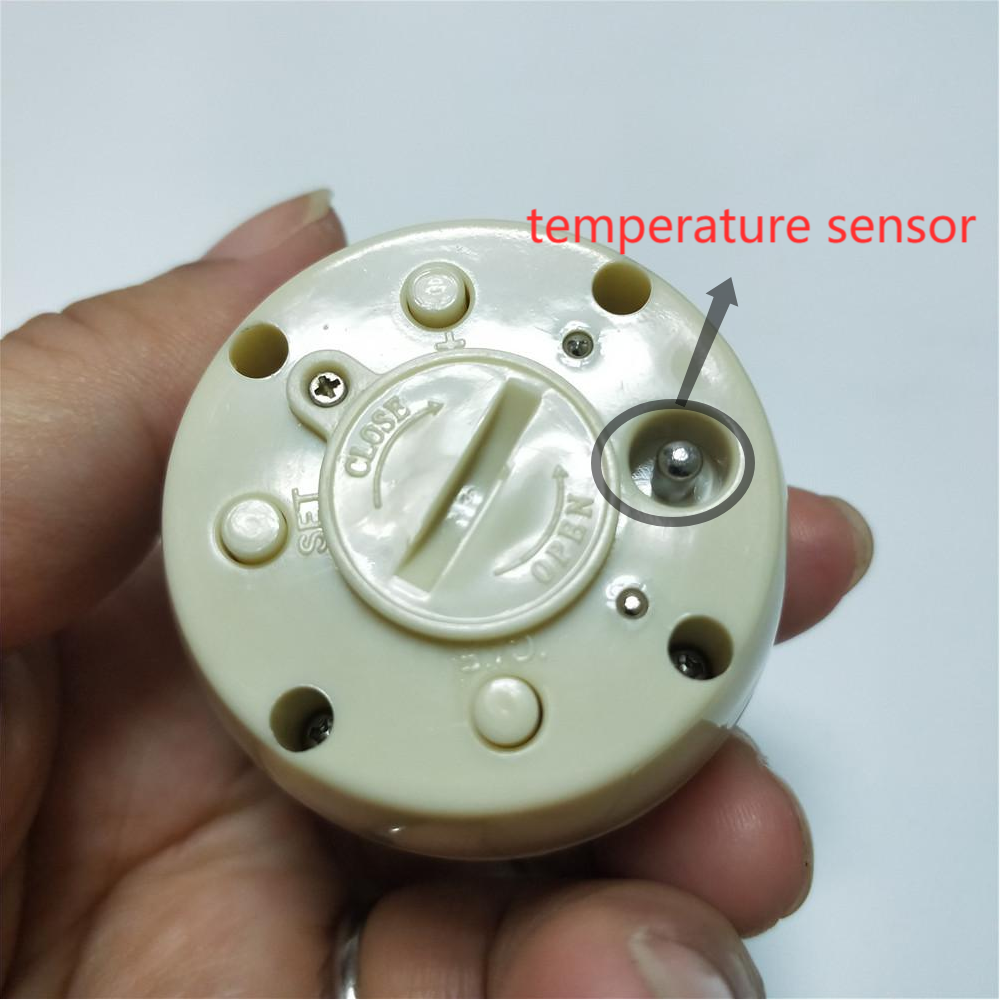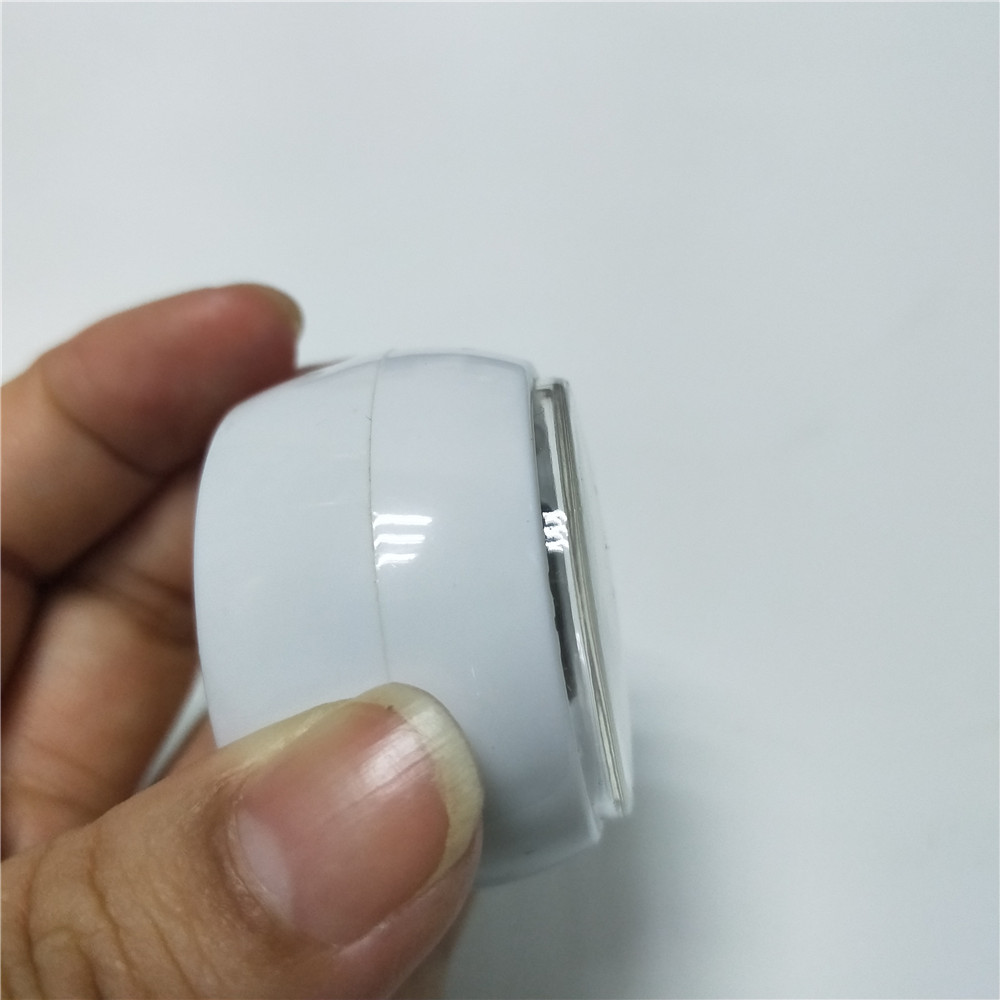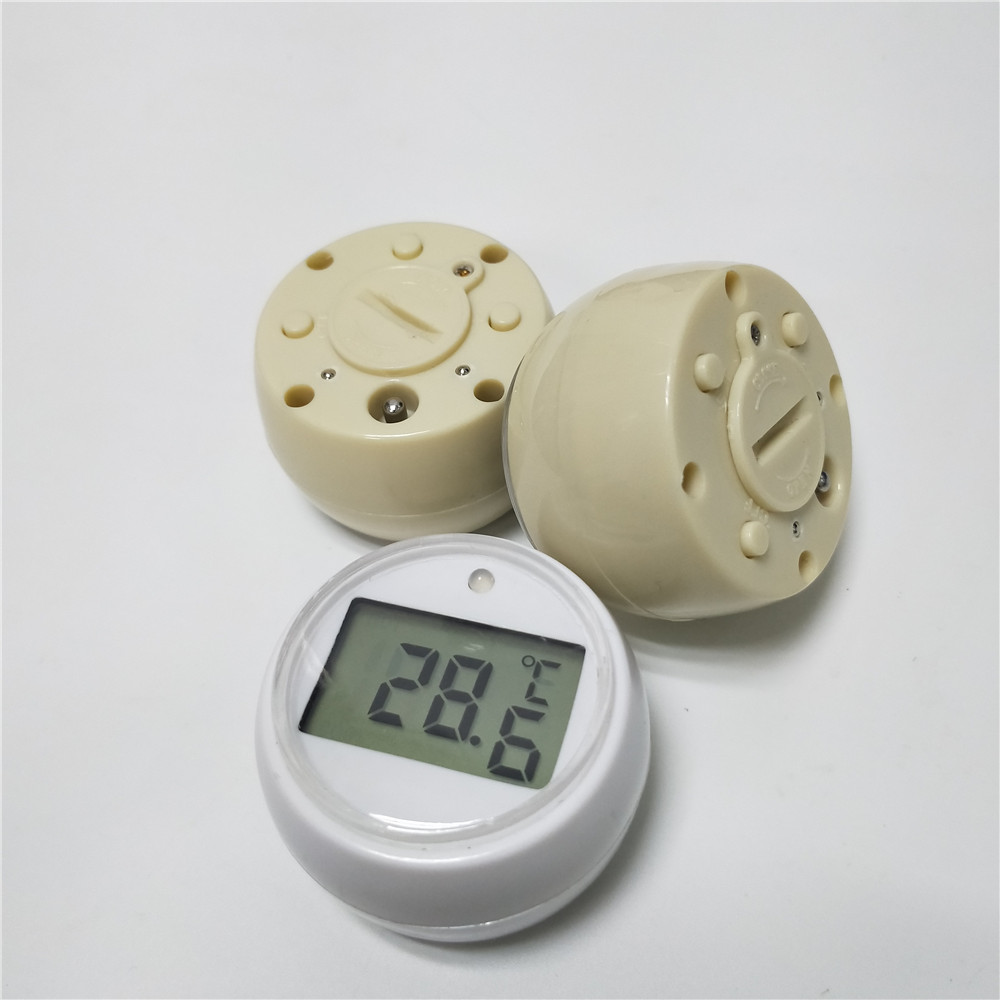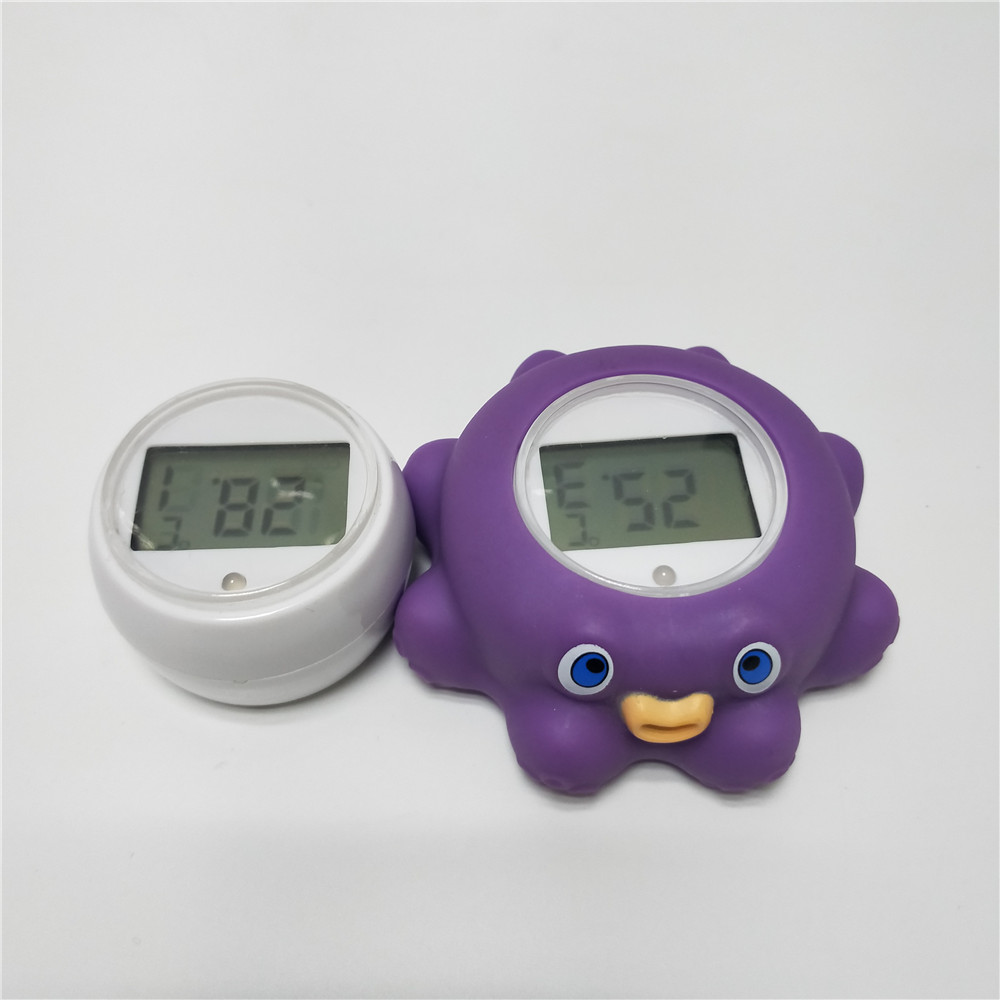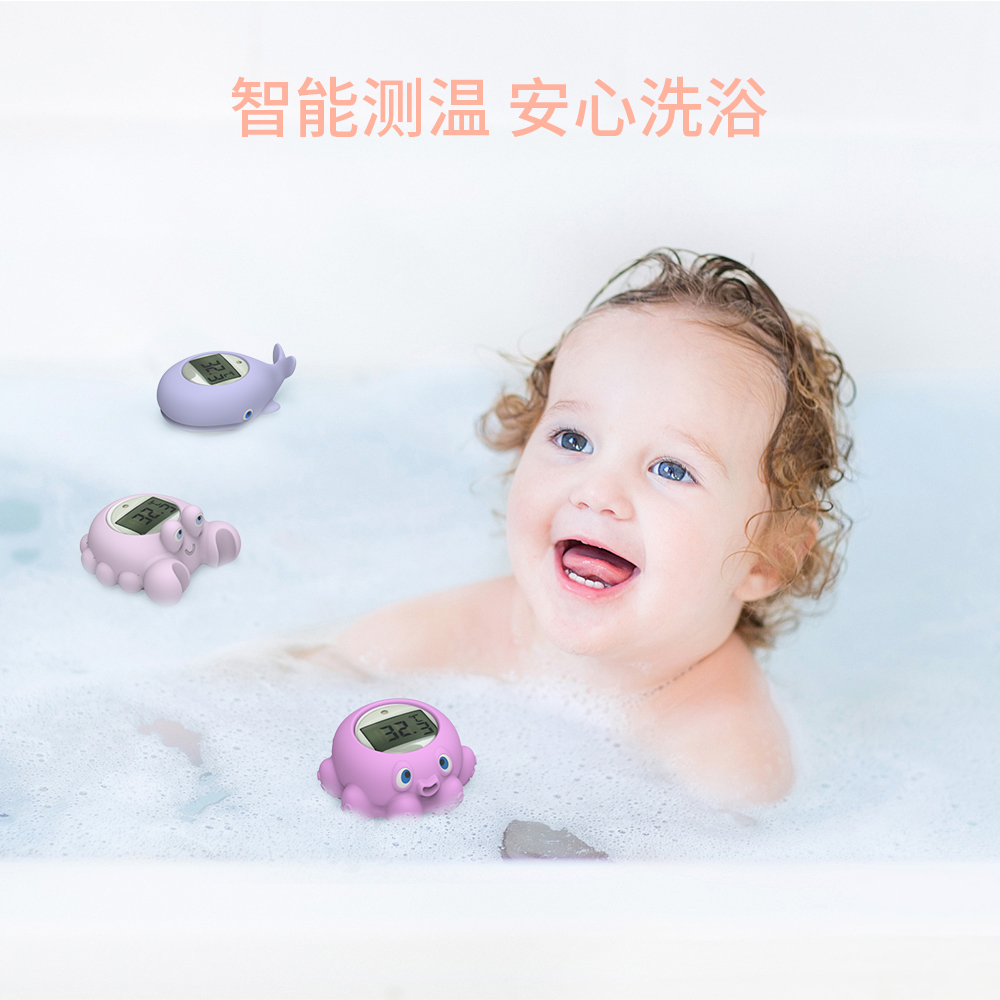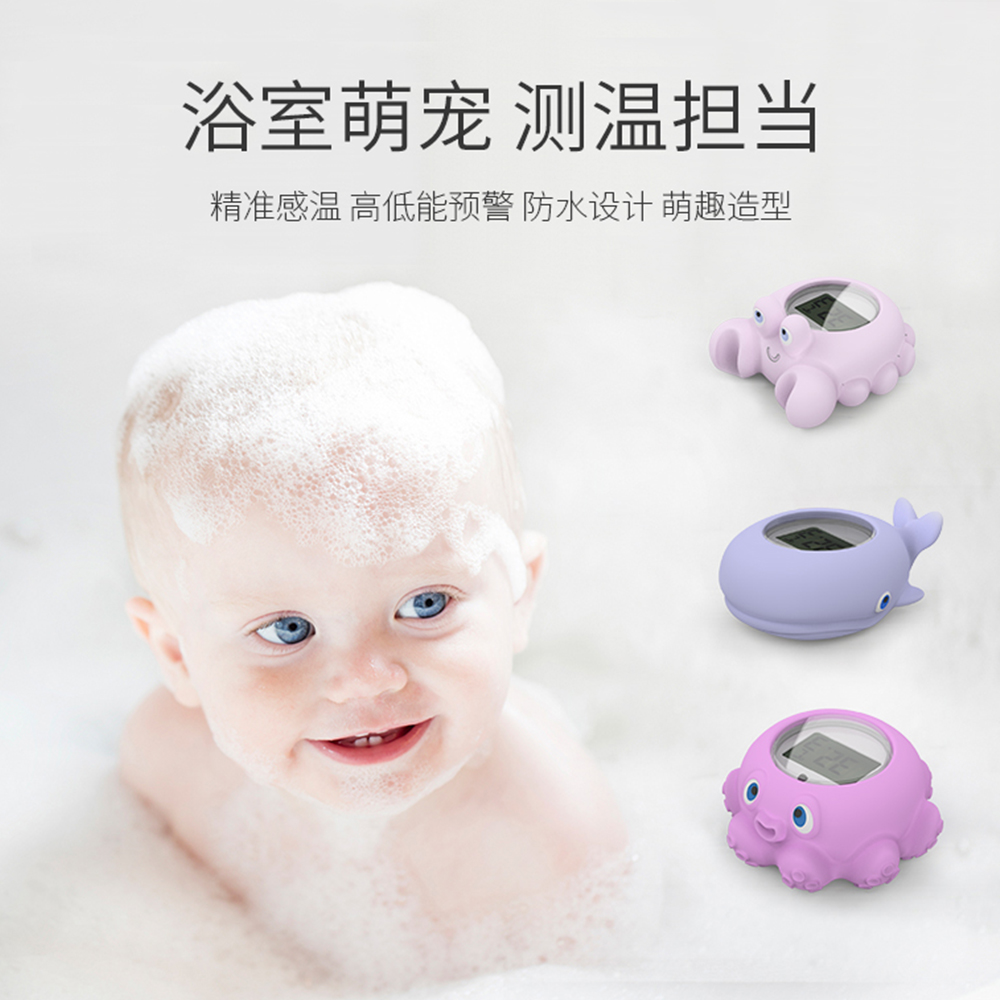 Company Advantages
We have construction engineers and electronic engineers' team, mold room, more than 20 sets of injection machines, SMT, Silkscreen, 10 assemble lines.
Our products have achieved the international advanced level with authentication of SGS, FCC, RoHS, CE and ISO9001 quality management system, etc.
Our company can develop any customized products based on customer's ideas.
Frequently Asked Questions about wholesale piggy banks
Q:
Q2:How do you control the quality?
A:
A: We have our quality control department. They will inspect the whole process from material preparation until ship the goods. Our workers all have at least 10 years' experience. To guarantee 100% good products can be received by our customers, all the goods will be inspected carefully before shipping.
Q:
Q1:Are you a factory or trading company?
A:
A: We are a company with manufacturer and exporter in combination. Our head factory was built in 2008. In the past 14 years,, we have rich experience in children toys and gift products designing and manufacturing. Customize electronic and plastic items is our most advantage.
Q:
Q6. WHY SHOULD I CHOOSE HERO ELECTRONICS?
A:
1.Professionalism: 14+ years' experience with good reputation from the world.2.Reliability: Cooperated with many well-known companies such as Carlsberg, Disney, Kogan ,Puma, Yahoo, etc.3.Satisfaction: Hero provides VIP service for every customer.4.Certificate: CE,RoHS,FCC,etc.
Q:
Q4:What is your after-sale service?
A:
A: 1 year warranty after sale though we seldom meet any complaint. Just reach us and let us know the issue then it will be solved.
Q:
Q5.Where are you (Hero Electronics) located?
A:
We(HERO ELECTRONICS) are located in Shenzhen and Dongguan city, China. Usually the shipping port is Shenzhen (Yantian, Chiwan or Shekou).
If have any need,please feel free to contact us with below information: