Tourbon 100% Handmade Sewing Round Small Coin Purse Key Holder
4 months ago
-Tourbon hand made coin purse for men is made of high quality leather
-Men's coin purses & pouches: 100% handmade sewing with classic design
-Fastening clasp for easy open and close
-The internal pocket size of leather coin purse for women dimensions about 3" wide by 2 1/2" deep
-Women's coin purses & pouches: Dia 3.5"x thickness 1" Weight: 0.059 kg
-Note: Men coin purses have three color black, brown, red.
Suppliers
No.12,Lianbian Yinbian Lianxing 1st Rd,Helong Street,Bai Yun District,Guangzhou,China
Features:
-Round coin purse for women is perfect for carrying nails, screws, pins, changes, coins, ear plugs, keys or other things.
-Pouch purses for women with belt loop, can be attached on your waist belt(4cm) for easy carrying.
-Leather key pouch is easy to carry around in your pocket, handbag or briefcase. It also can be attached to your leather belt.
Product Parameters
| | |
| --- | --- |
| Item Name: | Tourbon 100% Handmade Sewing Round Small Coin Purse Key Holder |
| Item No: | OT360LE |
| Size: | 3.35 x 3.35 x 0.79 inches |
| Material: | Leather |
| Color: | Black, Brown, Red |
| Weight: | 1.76 ounces |
Customer questions & answers
Question: Where is this made?
Answer: The Tourbon company is located in Guangzhou City, Southern China. It was established in 1998. I purchased this item for my 12 year old grandson. It is a beautifully made item. I have a feeling he will have it for a long long time. Hope this helps.
By Texas Grandmom
Answer: Not sure where it's made but it's still in great shape after 5 years of daily use
By Liz
Question: What is the top opening? I'm looking for a watch case that requires 52mm?
Answer: The opening narrows to 2 inches wide at the top. I make 52mm out to be 2.05 inches. I would recommend something with a wider mouth.
By Nolan V
Answer: It measures 2.4 inches
By Debbie Thuma
Question: What are the internal pocket size dimensions?
Answer: looks to be 3" wide by 2 1/2" deep
By Debbie Thuma
Question: Dos it cam in black leathet
Answer: No ,this coin purse in brown leather as the photo shows
By Tourbon_Safari
Product details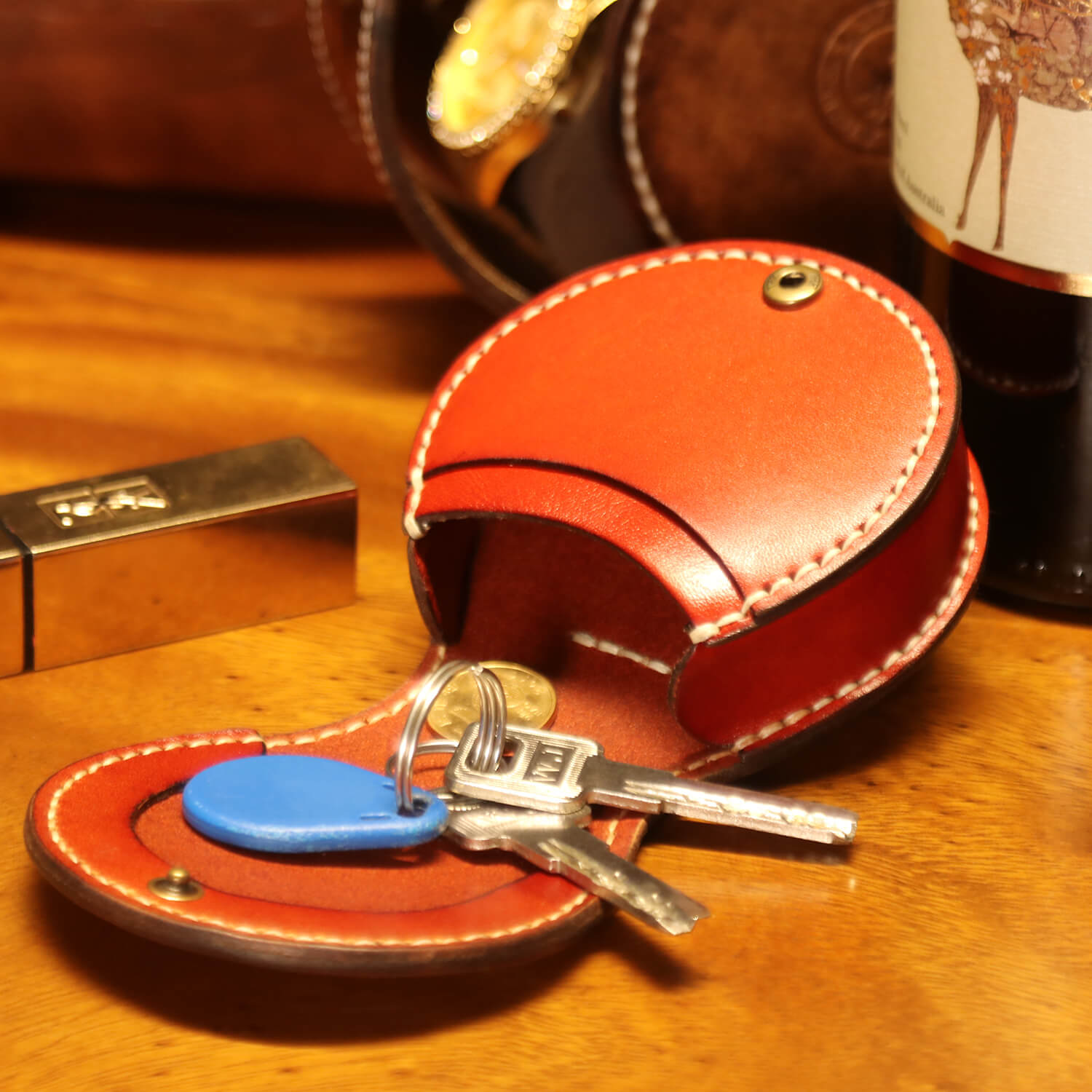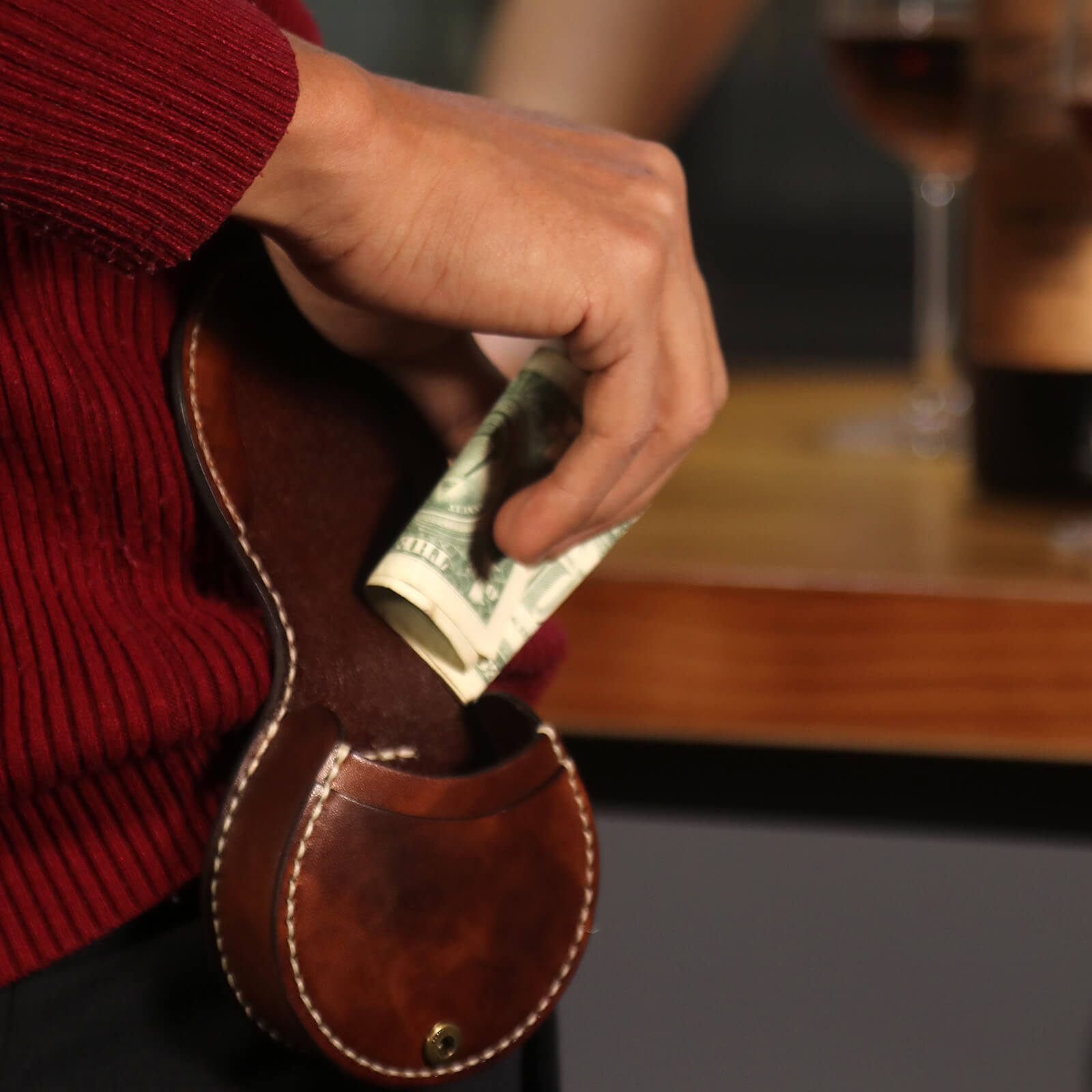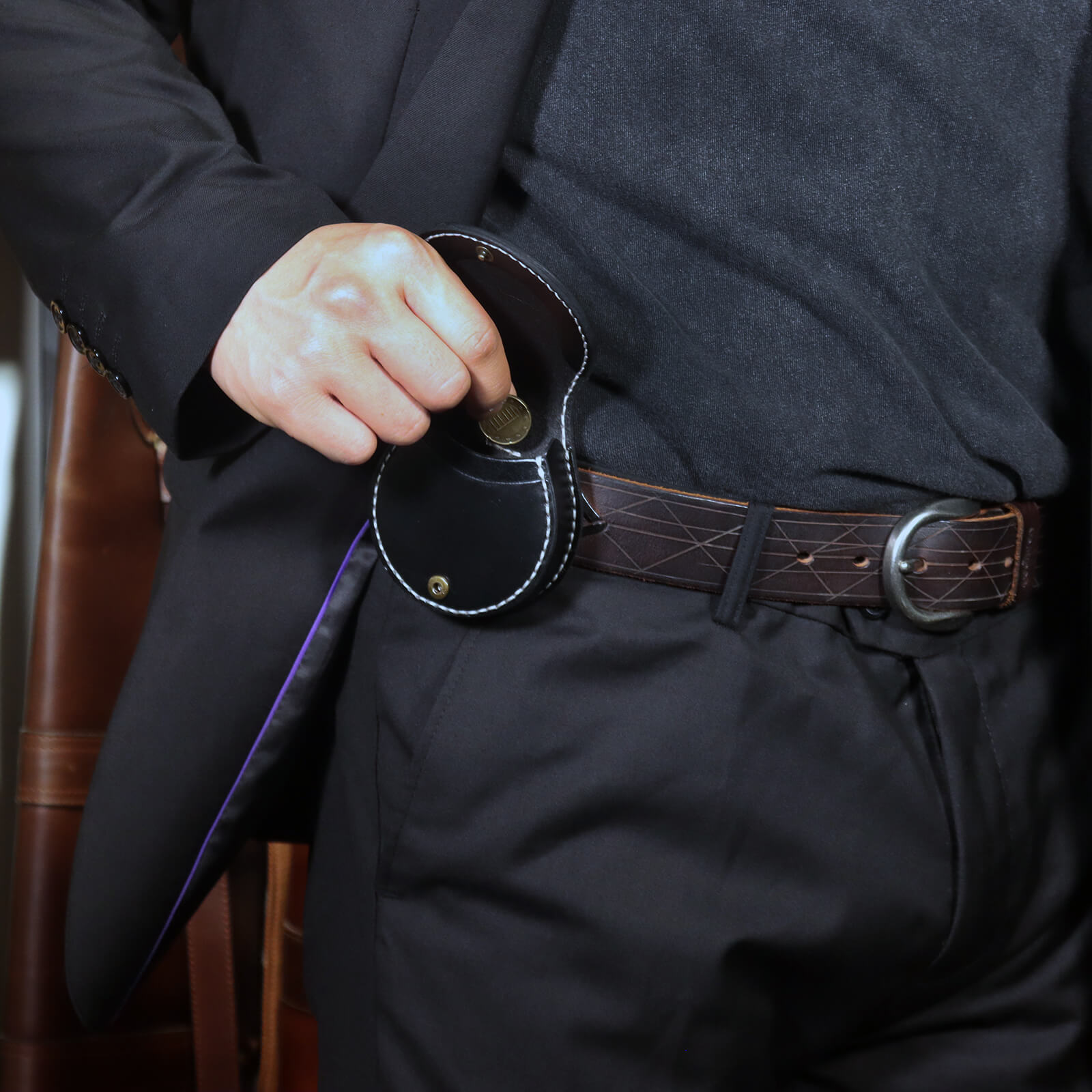 Small coin pouch for men is a good choice for Father's Day, birthdays, anniversaries or as a self-purchase item.