TOURBON Leather Jewelry Tray Watch Desk Nightstand Organize
4 months ago
-Valet tray organizer made of 100% genuine leather, felt lining, and brass metal snaps, this premium vanity tray will look great when placed on your desk, bedside table, countertop, or nightstand.
-Key change holder design with snaps in 4 corners, make it easy to fold or unfold and pack flat inside your case or bag.
-Hermes key holder comes with strongly reinforced rivets on each corner to snap and unsnap easily.
Suppliers
No.12,Lianbian Yinbian Lianxing 1st Rd,Helong Street,Bai Yun District,Guangzhou,China
Features:
-Use this leather valet tray for keeping all sorts of personal belongings in one place. Store watches, coins, cufflinks, keys, candies, or jewelry in this compact tray.
-Mens change holder can keep your small belongings organized wherever you go. Unclip the snaps to fold this valet tray flat, making it easier to store in your backpack, pouch, or briefcase.
-Tired of seeing mess on your desk? This small tray can make a big difference on your surfaces, providing extra storage space to help eliminate clutter.
-This leather tray is a great home-organization helper.
-This Leather dish looks stylish and can perfectly match your desk, nightstand or entry table.
Product Parameters
| | |
| --- | --- |
| Item Name: | TOURBON Leather Jewelry Tray Watch Desk Nightstand Organize |
| Item No: | JJ002LE |
| Size: | 25.5*25.5cm |
| Material: | Genuine Leather |
| Color: | Send at random |
| Weight: | 100g |
Product details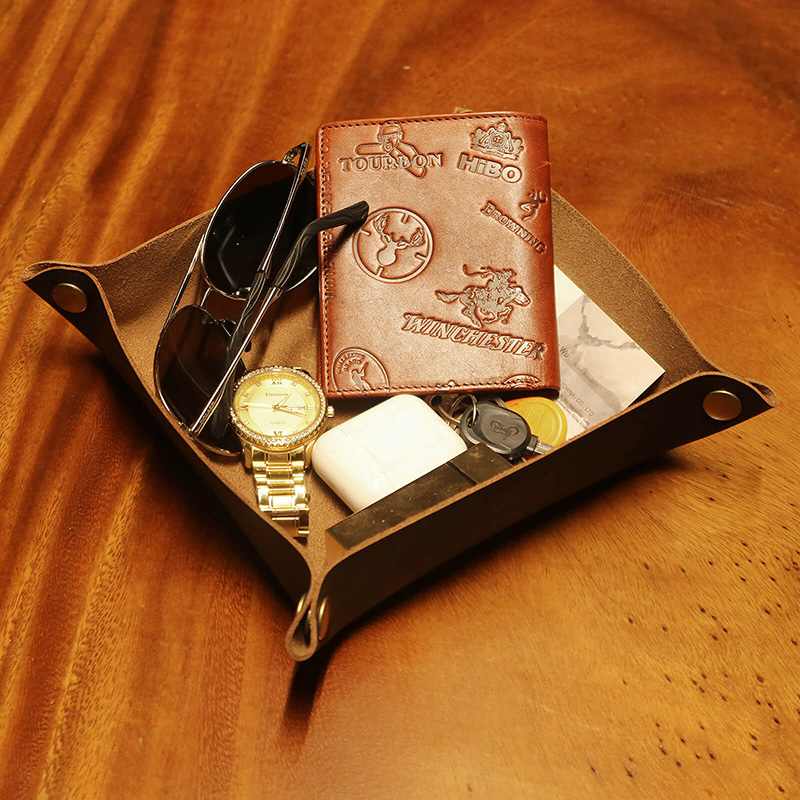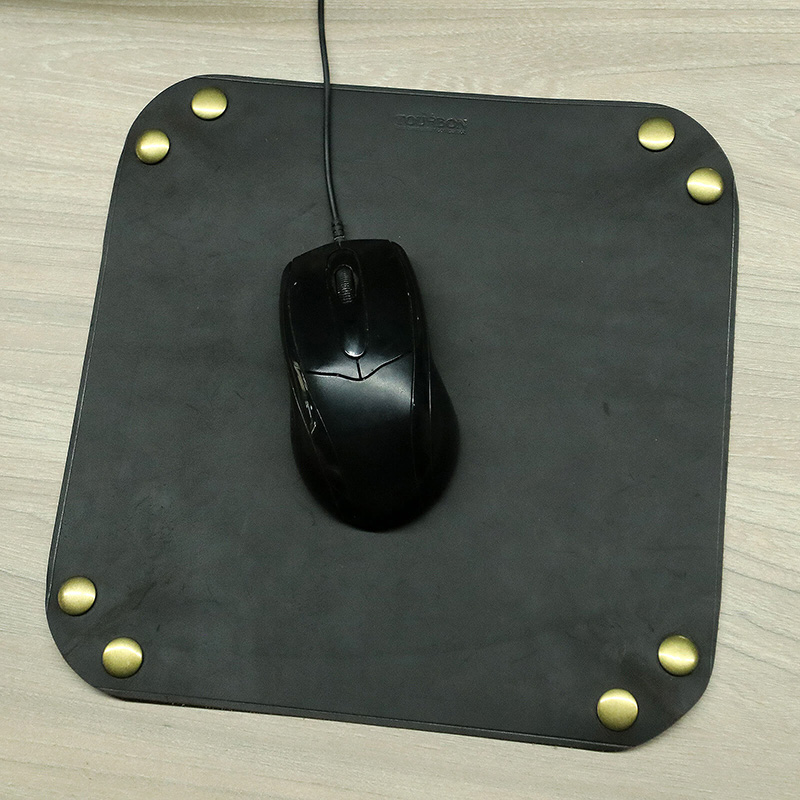 -You can even try to use this leather tray as a mouse pad when rivets open.