Good Start for 2022
1 year ago
In the new year, MGG Group started on February 18, 2022. Welcome new and old customers to start order, we are ready to service you.
Suppliers
Room 611, Zhuoyuezhonghuan Building, No.16 tianbao Road, Guancheng District, Dongguan City
The spring is bright, everything is revived, and the booming firecrackers kicked off a prosperous new year for MGG group. The partners who returned from the Spring Festival holiday were happy, embraced and greeted each other, and sent sincere wishes to each other.
In the new year, MGG group will carry forward the spirit of craftsmanship, promote righteousness, be full of passion, overcome difficulties, work together, and create greater glories!
The new year will do better. As a professional plastic container manufacturer, MGG group will serve customers better. Customers are welcome to place orders.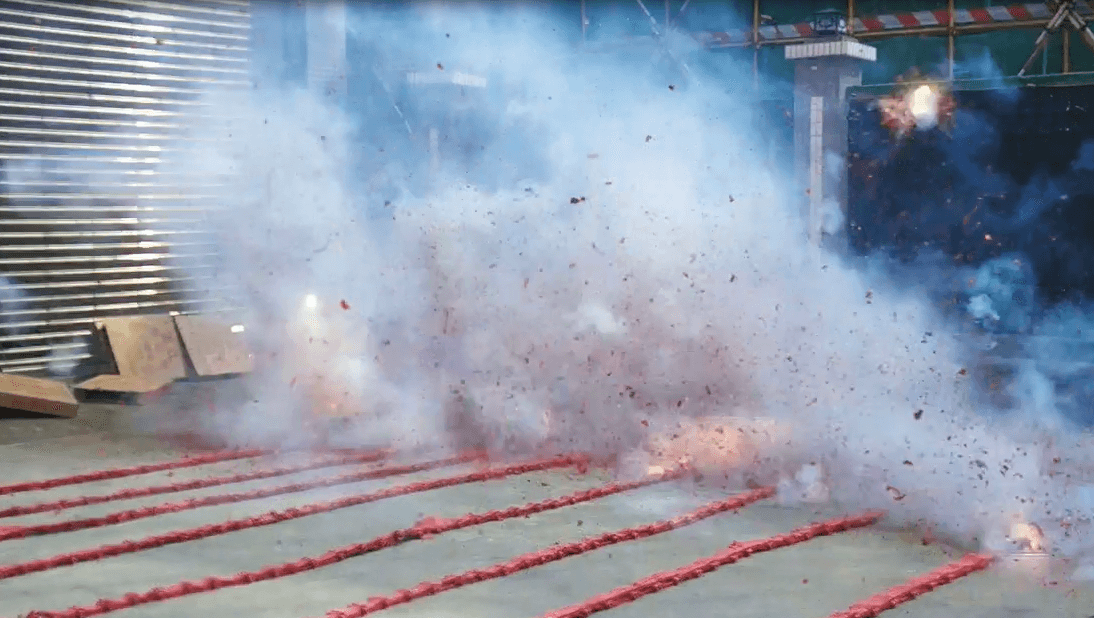 FAQ
1.Do you supply free sample ?
Yes. We are very glad to provide you free sample before formal order. To get free samples by clicking below send and sent us your inquiry.
2.Can I custom my own logo and custom the bottle color ?
Yes. We can custom your logo on product, and custom the color as your desire. Just sent us your artwork and PANTONE code.
3.How you can control your quality ?
Our company has passed ISO9001:2015 quality management certification and GMP audited, and strictly follow the system to implement quality control. In addition, we also accept third-party notaries entrusted by customers to inspect goods like ITS and SGS. Our company has been engaged in plastic industry since 2006, the quality is good, so we are always here.
Advantages
1.The machines are fully automatic robots, high precision, fast speed, large capacity.
2.Own large mold room can provide free product testing mold.
3.15 years OEM experience.
4.Professional R & D teams provide free 3D design,free 3D printing.
About MGG
Shenzhen Jinlongxin Plastic Co., Ltd established in 2006, it developed into a group(Meiguo International Group Co., Ltd)(Hereinafter referred to as MGG), which has jurisdiction over Jinlongxin Plastic(H.K.) Co., Ltd, Dongguan Meiguo Plastic Co., Ltd, and Huizhou Jinlongxin Plastic Packing Co.Ltd. MGG is specialized in manufacturing and exporting different kinds of plastic packing container which are mainly used for pharmaceutical ,cosmetics and personal care products industrial, our company have 15 years OEM experience and passed ISO9001:2015 quality management certification and GMP auditing, all products are food and medical grade and all processes are produced in a modern, fully enclosed, 100000 grade dust-free workshop.This is especially important when the epidemic is still severe, and the machines are fully automatic robots, high precision, fast speed, large capacity and we have good market in United states, European, Canada,Mexico, Asia, etc . Crystal appointed MGG, a personal care plastic bottle supply company, to be their roll on deodorant bottles supplier. Most anti-perspirant deodorant was a roll-on form plastic bottle made of four components -cap, ball, bottle and the ball base. MGG team re-designed and made it a three components roll on plastic bottle. And passed the vacuum test without leakage , so easy to travel to carry .Crystal was pleased with our work and the orders has been going on for five years.The reducing of component amount means cost-saving, labor reduction and product improving, which is what every company wants. Crystal's bottles have 8 different surfaces. It is a challenge to cover a single sticker on the 8 surfaces of the bottles. This is one of the few manufacturers that can do it,Our company is one of them. MGG provides labelling services for strange shaped bottles. Colgate hello and Crystal have also commissioned MGG to develop and produce their deodorant stick container. Our fully enclosed injection molding workshop uses fully automatic machines with a daily capacity of 200,000 units. MGG professional R & D teams can complete the difficult OEM requirements and provide value-added packaging services for your products. And provide free 3D design, free 3D printing . MGG's own large mold room can provide free product testing mold, provide packaging containers for customers' new product testing market.