Wholesale for supermarket barcode label sticker manufacturer
4 months ago
Usage: barcode label
Brand Name: OEM
Type: Waterproof thermal label paper
Features: Anti-scratch
Material: Paper
Model: 50x30x800pcs
Custom Orders: Accepted
Uses: Sugar, cakes, pizza, cookies, canned food, pet food, chips, nuts and pralines
Place of Origin: Guangdong, China
Industrial Use: Gifts and Crafts
Name: self-adhesive label paper
Product Type: Thermal Barcode Printing Paper
Keyword: blank barcode label
Packaging: shrink film + carton
Application: Barcode Printer
Character: waterproof, oil-proof, scratch-proof barcode printing sticker
Keywords: self-adhesive stickers
Delivery time: 2 - 5 working days
Printing: Label machine printing
Suppliers
Jinfeng Paper Co., Ltd., No. 7 Laowu Front Street, Yongping Street, Baiyun District, Guangzhou City, Guangdong Province
Now the label application is very extensive, and the jflabel barcode label and barcode printer are also born accordingly. The barcode printer is a commonly used generation device in the label and barcode production equipment. It can print the labels, barcodes and other content designed in the barcode printing software to the actual carrier such as label paper. The biggest difference between barcode printers and ordinary printers is the way they print. The barcode printer is based on heat and can use two printing methods: thermal and thermal transfer.
Barcode printers are also called label printers. The barcode printer only supports roll paper, and the roll paper labels can be single-row, double-row or triple-row. What specification of label paper is used is limited by the printing format (printing width) of the printer. The selected label stock size cannot exceed the maximum print width of the printer. Therefore, when choosing to buy a printer or label paper, be sure to pay attention to the printing width of the printer.
The barcode printer can choose different printing methods according to the material of the inserted label paper. There are 2 printing methods in barcode printers: one is thermal printing and the other is thermal transfer printing. The thermal printing method does not use carbon ribbon (ribbon), but directly prints one-dimensional code, two-dimensional code, text, pattern, etc. on the label material. It has special label paper - thermal paper. Thermal label paper is a kind of processed paper, which is generally divided into three layers, from the bottom layer to the top, namely: paper base, thermal coating, protective layer. When the barcode printer chooses thermal printing, it does not use any medium such as carbon ribbon, but directly heats the print head to generate a chemical reaction on the thermal paper to generate graphics.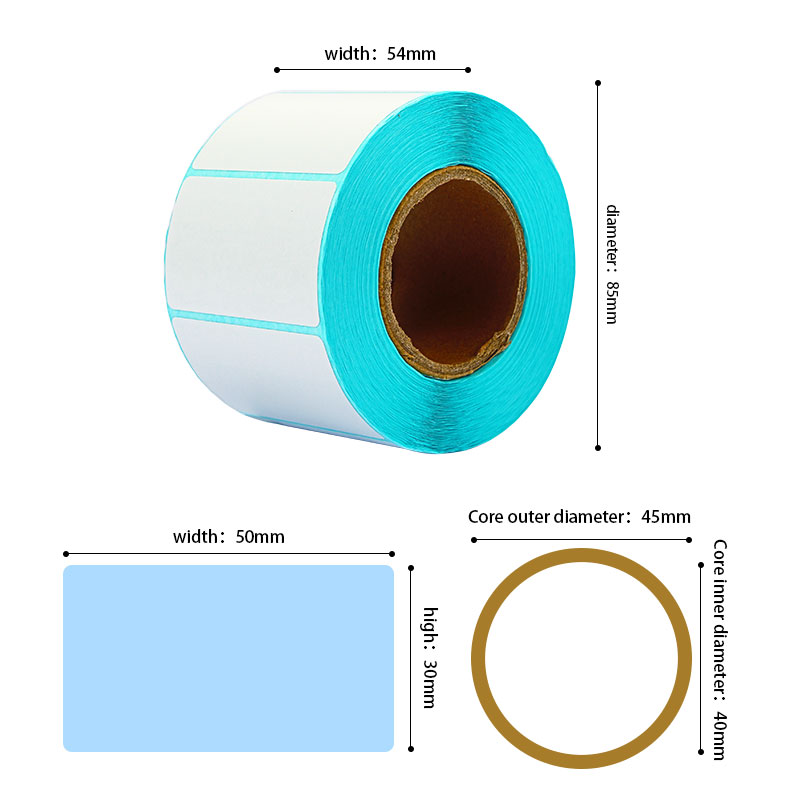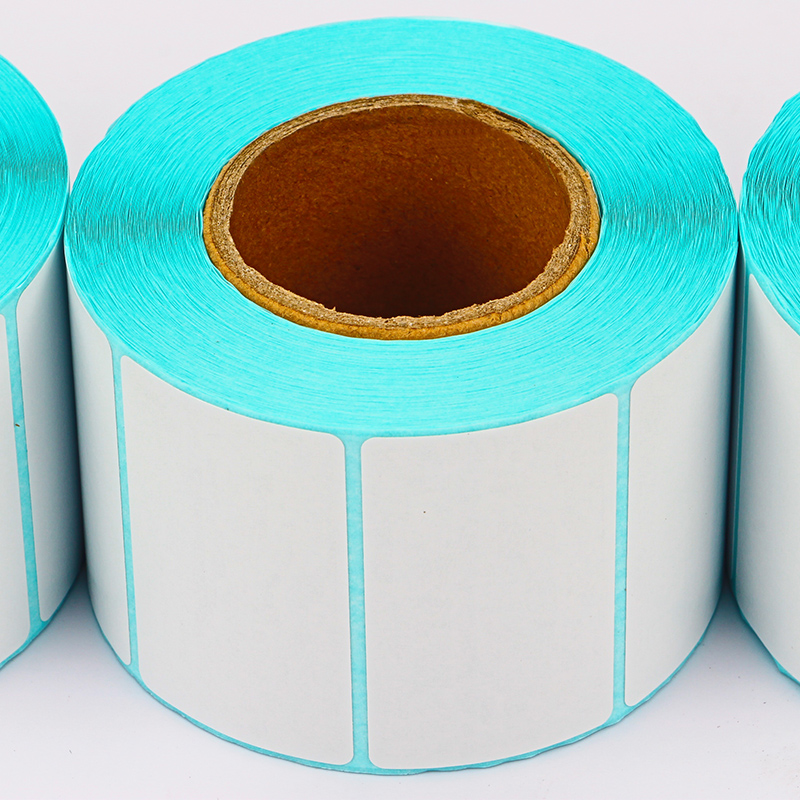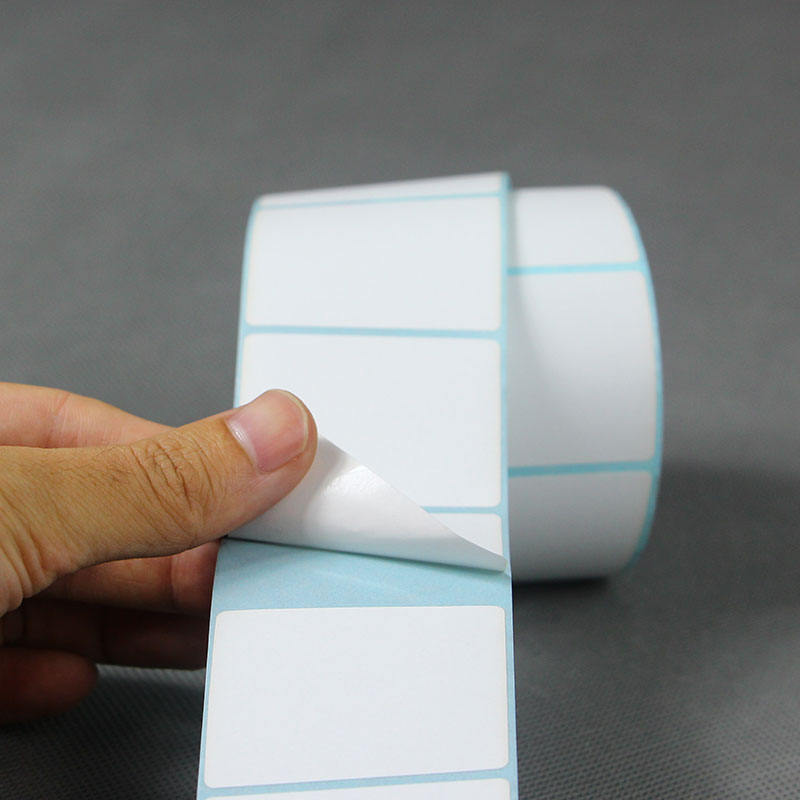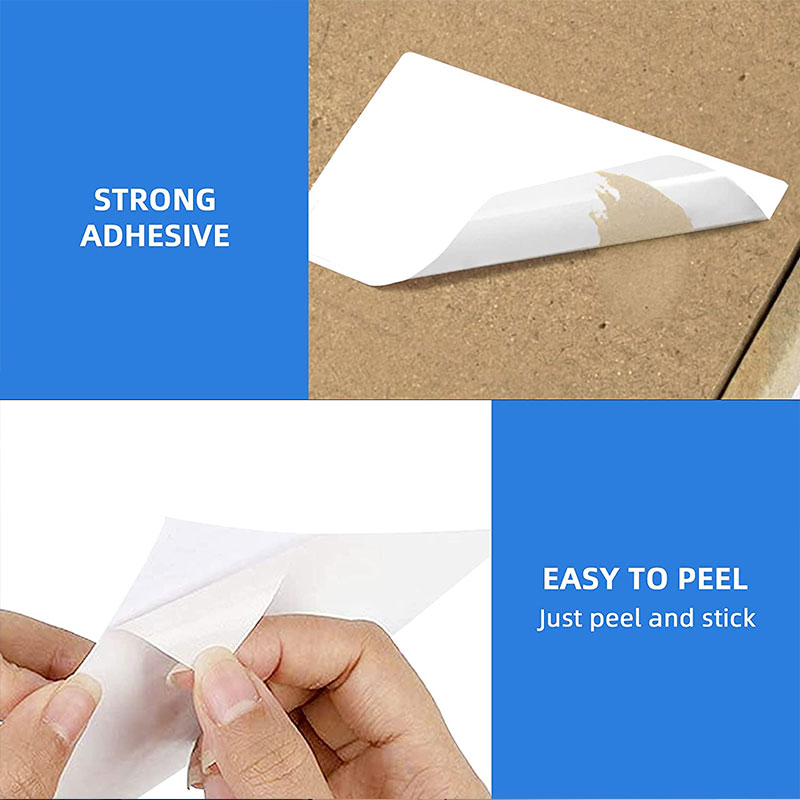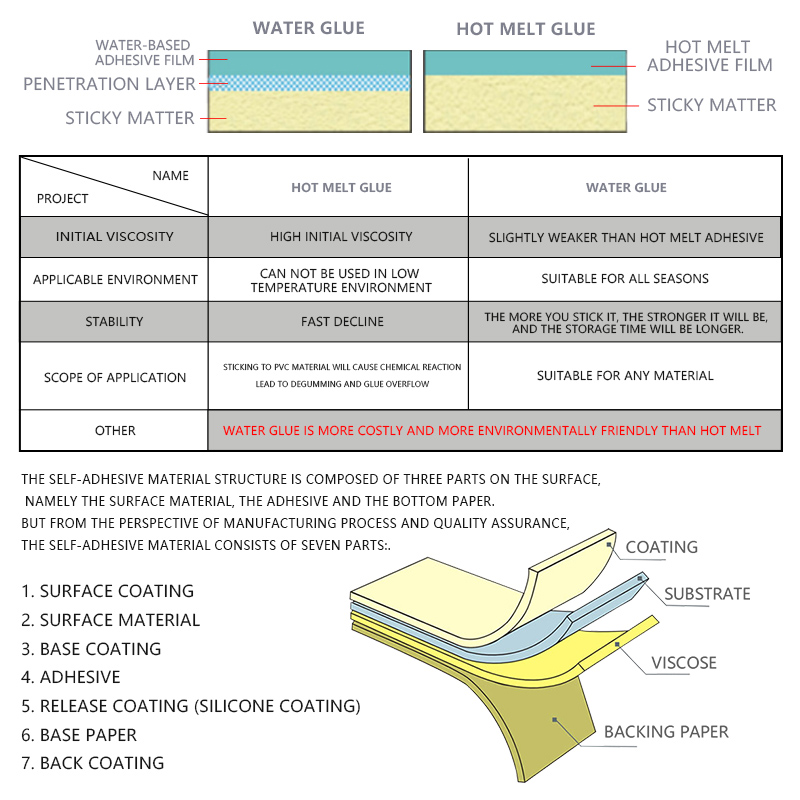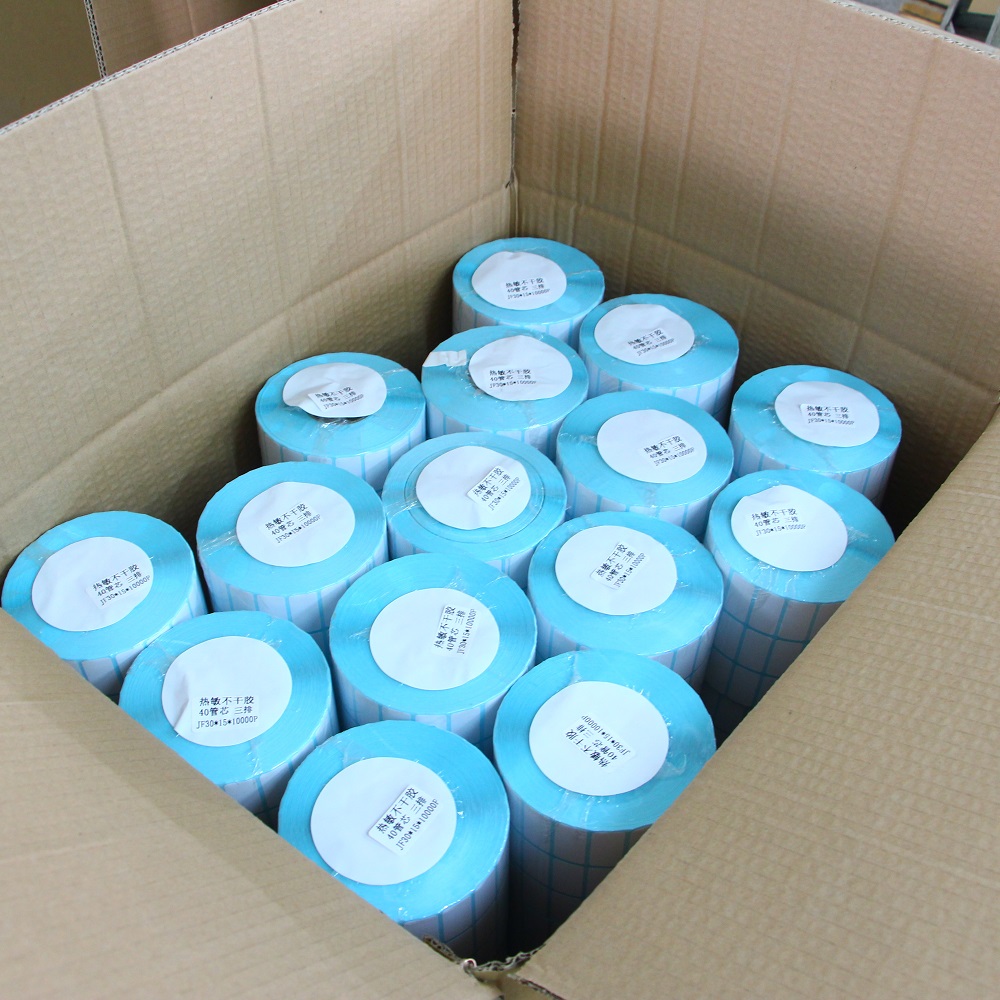 FAQ
1. How far is your factory from the airport?
It only takes 25 minutes by car or subway
2. Where is your factory located?
Jinfeng Paper Co., Ltd., No. 7 Laowu Front Street, Yongping Street, Baiyun District, Guangzhou City, Guangdong Province
3. If OEM is acceptable?
Of course.We accept a large number of OEM and ODM processing
4. Do you provide sample? Free or charge?
Yes,Sample is free but you need to pay for shipping
5. What is your MOQ?
Different products have different requirements, please consult customer service
6. How long is your delivery time?
It usually takes 1-3 days except for special circumstances.please consult customer service
1. Abundant resources of raw material suppliers: The company has established good purchase channels with many well-known brands of materials at home and abroad. For example, Avery Denni. Zhejiang Guanhao. Zhongshan Fuzhou. UPM.APP Jinguang Group. Chennai. Ming Group and so on. Complete variety. Quality assurance. Sufficient supply!
2. The product chain is complete: It has 12-color +3 full-rotation flexographic printing presses suitable for large-volume production and intermittent PS printing presses for small orders. Provide a full range of services for all types of customers

3. 20 years of industry experience: for every customer who has a need for personalized customized products, from professional design, selection of good materials, precision processing to finished goods.

4. Geographical advantage. The company is located in Guangzhou, the southern gate of China, which is a thousand-year-old business capital. It is extremely convenient for air and sea transportation. Guangzhou Baiyun International Airport is only 20 kilometers away. Guangzhou Huangpu Port and Guangzhou Nansha Port are available by sea. Two major ports.
Suppliers
Jinfeng Paper Co., Ltd., No. 7 Laowu Front Street, Yongping Street, Baiyun District, Guangzhou City, Guangdong Province