Gold pattern tableware set full crockery set supplier
8 months ago
Ink, flower paper and Phnom Penh ceramic tableware are elegant and luxurious, highlighting the royal style. Each bone china product is completed by hand, and its excellent quality is ensured through layer by layer selection. Porcelain is delicate, soft, round, elegant, high gloss, wear-resistant and scratch resistant. The high bowl bottom is designed to prevent scalding and protect your hands. Elegant modeling, embellishment of beautiful life. The lines are delicate, the colors are bright, as delicate and elegant as works of art, the overall collocation is natural and harmonious, the colors are light and elegant, and have great compatibility with other colors. This three-dimensional and artistic sense gives people the feeling of extraordinary taste.
Suppliers
Tiantouhe Industry Zone, Panliu Village, Fuyang Town, Chaozhou, Guangdong, China
| | |
| --- | --- |
| Color Series: | Assorted Colors |
| Color/Finish: | Gold |
| Includes: | Bowls, Dinner Plates, Salad Plates, Plates, Soup Bowls, Tea Cups |
| Type of kitchen product: | cutlery set |
| Occasion: | Christmas, Easter, Hanukkah, Thanksgiving, Wedding, Year-round |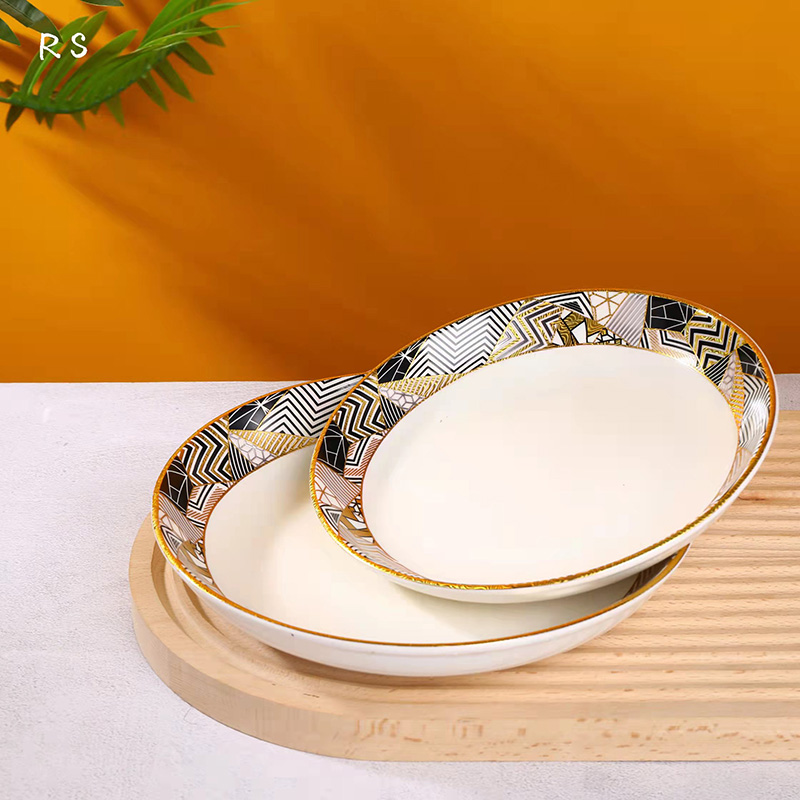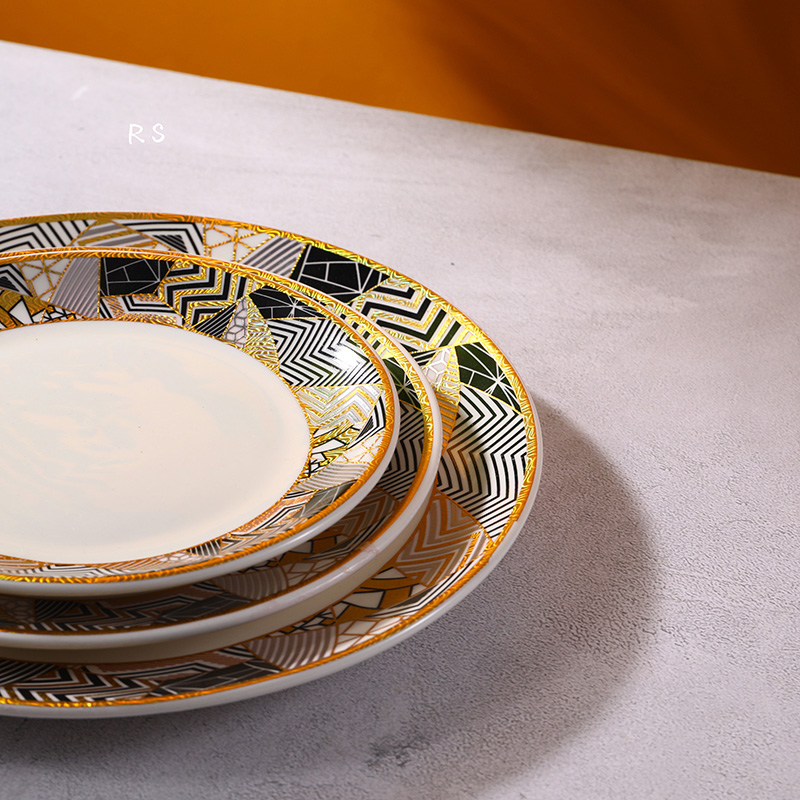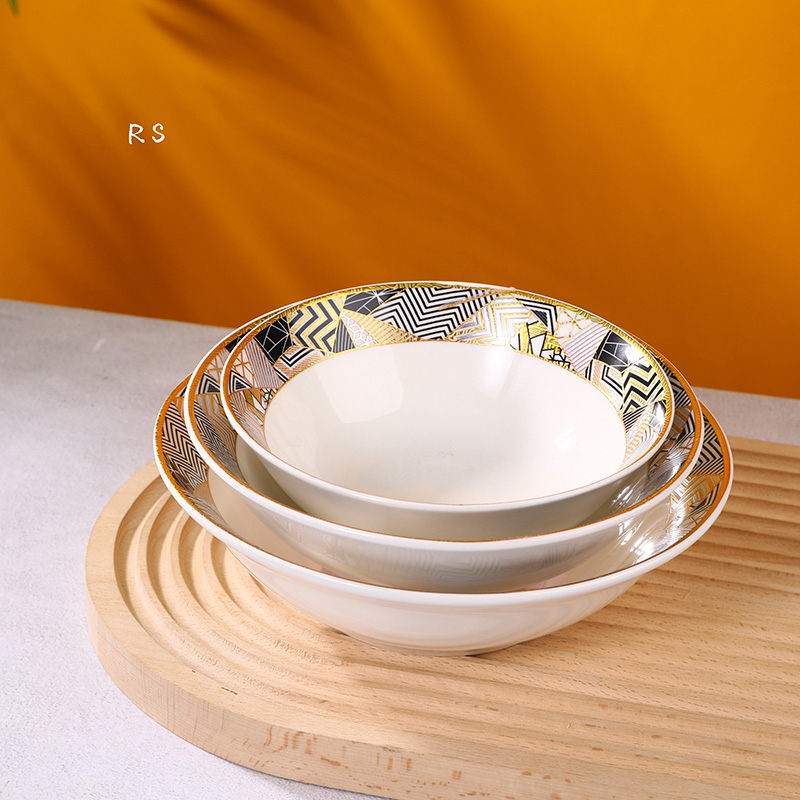 Smooth and simple line design, simple but not simple, fashionable and luxurious. The porcelain is delicate and moist, the glaze is smooth, and the edge design is not hot. Luxurious Phnom Penh, simple pattern, three-dimensional, atmosphere, double luster, exquisite, blend the essence. The appearance of the whole set of tableware is surrounded by Phnom Penh, which reflects delicacy everywhere. It is very suitable for home use and gift giving.