Wholesale new design horse pattern high quality dinner set
10 months ago
European style court style yimatu light luxury ceramic tableware set is made of high-quality ceramics, fired at high temperature, durable and non fading. It separates food from color layer by layer, and puts food in peace of mind. The glaze is smooth, the texture is fine, the hand feels comfortable and easy to clean and maintain. The craftsman's hand-painted gold painting process, combined with warm ceramics, is elegant and textured, showing a small life full of style and exquisite decoration. Diamond and horizontal bar design, the bottom is not glazed, with anti-skid effect. The lines are soft and smooth, generous and luxurious. Unique and optional, which can meet the needs of daily life and can be used as dishes or baking utensils.
Suppliers
Tiantouhe Industry Zone, Panliu Village, Fuyang Town, Chaozhou, Guangdong, China
| | |
| --- | --- |
| Name: | Wholesale new design horse pattern high quality dinner set |
| Craft: | underglaze color + gold tracing |
| Material: | Ceramic |
| Style: | Jane Europe |
| Color: | orange brown |
| Usage: | OEM and ODM available, customized gift box |
| Advantage: | exquisite workmanship, novel shape, good quality |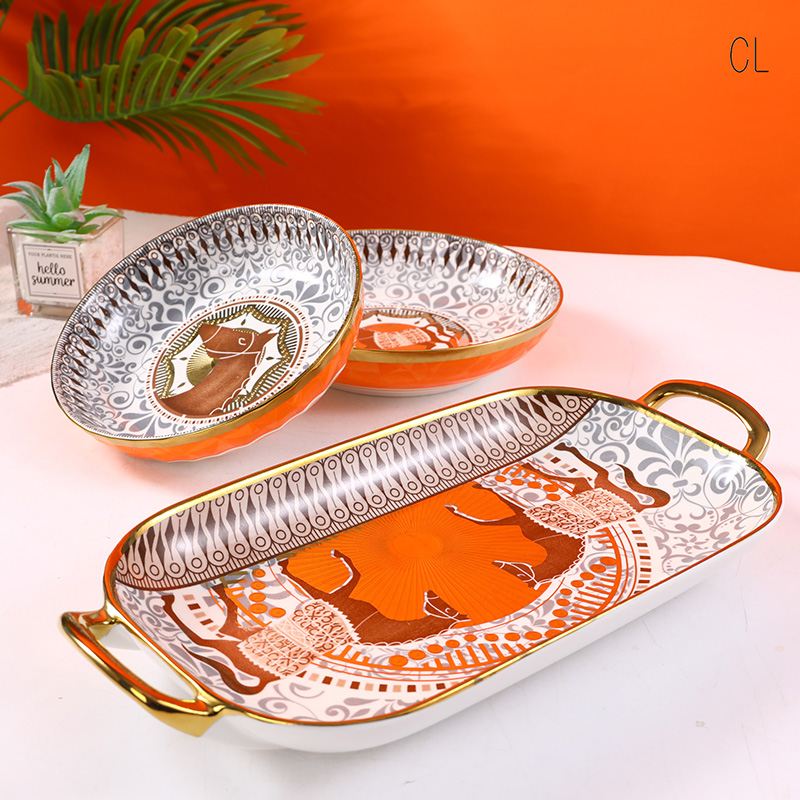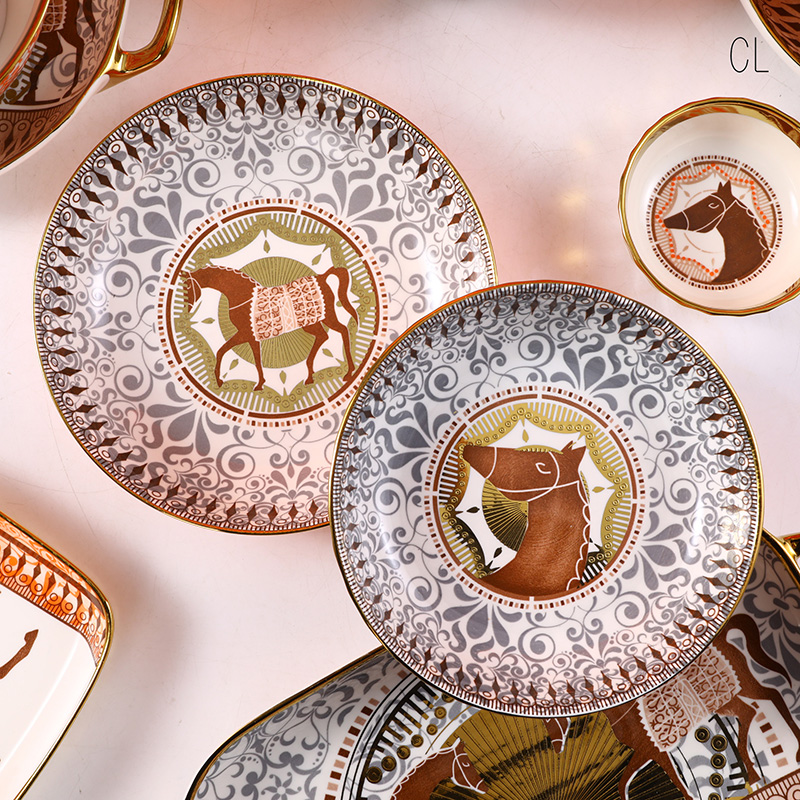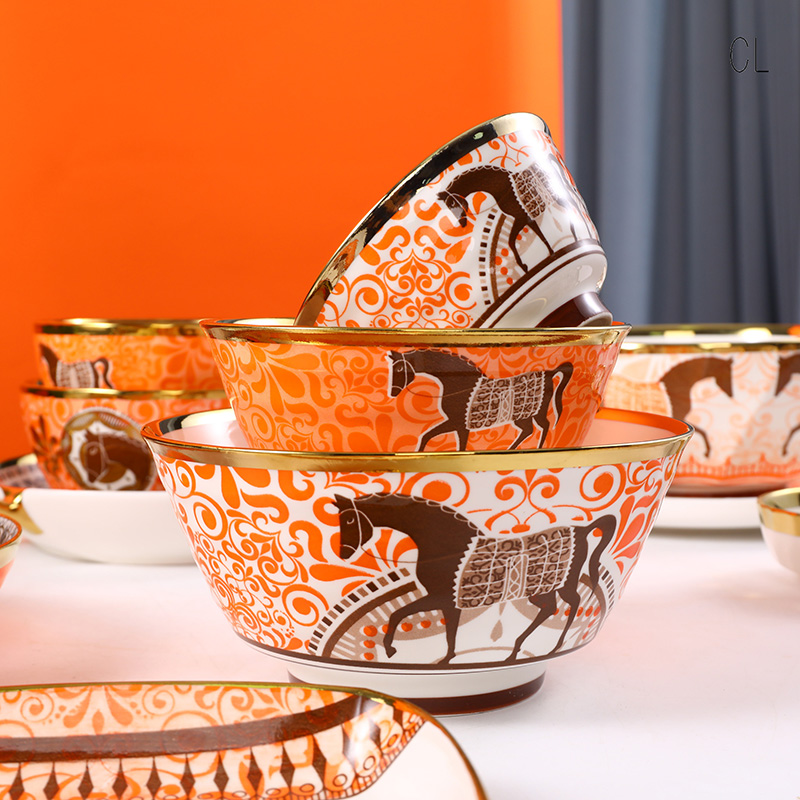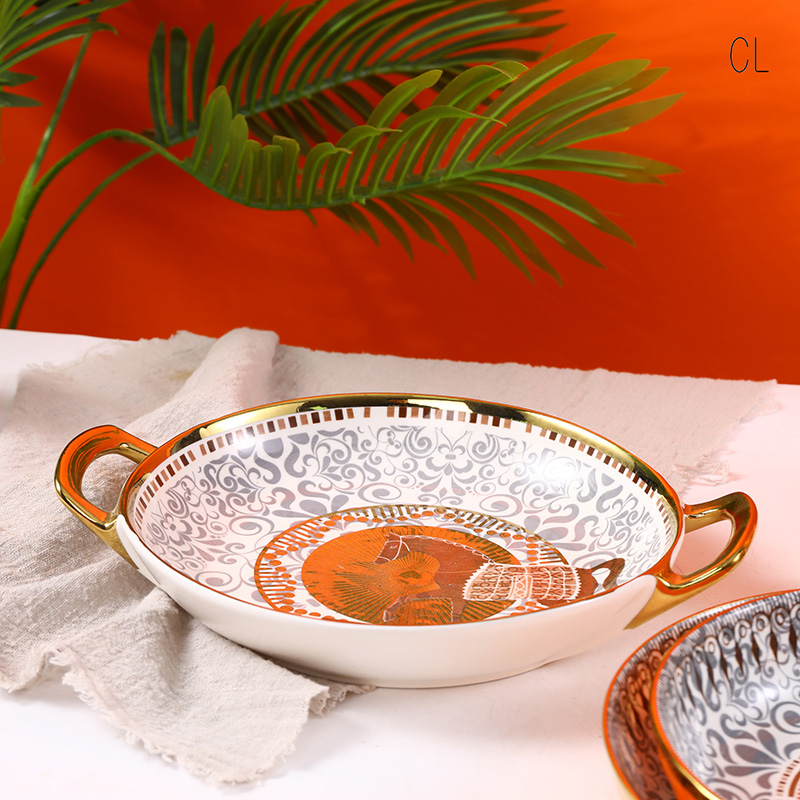 The horse has a vigorous posture and steps on auspicious clouds, implying the boiling of official career, fame, study and wealth in huangda. Horse is also a kind of spiritual animal and the spiritual sustenance of human beings. Every product is a work of art. It lives in the art world and makes it a part of our daily life. Unique creativity, outstanding design and tableware bring different colors to the dining table.