weighing filling packing system for industry plastic parts
6 months ago
Weighing filling packing system for industry plastic parts. 
Features:
1. Adopt high precision and high accurate loadcell of famous brand, resolution is improved up to 2
decimal;
2. Program recovery function can reduce operation failures and support multi-segment weight
calibration;
3. No products auto pause function can improve weighing stability and accuracy;
4. 100 programs capacity can meet various weighing requirements and user-friendly help menu
contributes to easy operation;
5. Linear amplitude can be adjusted independently in the running to ensure more even feeding;
6. Many languages available for global markets.
Suppliers
No.20, Dong Fu Road,Fusha Town, Zhongshan City,Guangdong Province,China
Product Description:
Automatic Soybean/Nuts/Wheat/Beans/Green Peas Vertical Packing Machine with 10 head multihead weigher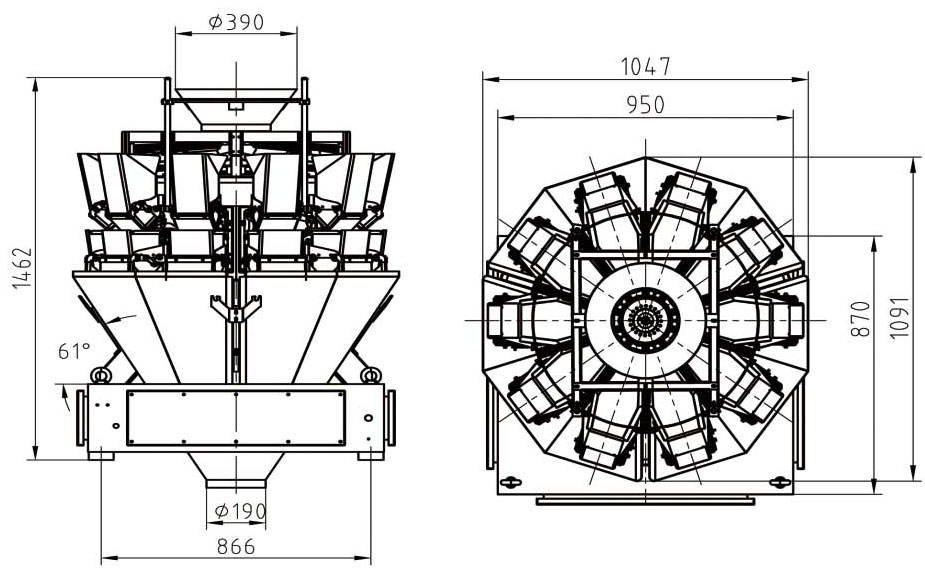 Mechanical Character:
1.The weigher 1.6L/2.5L hopper, suitable for all kinds of common standard materials, can be widely used;
2.The upper brackets for upper storage funnel is easy to adjust, the discharge chute with new structure
is easy to clean;
3.The 7"touch screen can meet various requirements;
4. Mold making process and uniform design standards contribute to better interchangeability for spare
parts;
5.Weighing type for material detection is available, which can make accurate control of feeding time &
material thickness and ensure weighing accuracy;
6.Aluminum thickened middle standing enhances the strength of the machine, making the time for
stabilizing hoppers much shorter.