High Quality Dual Voltage Ceramic Coating Flat Iron 450F Hair Straightener Flat irons Customize Logo Support Wholesale
1 year ago
Main Parts:
1) On/off button
2) LCD display screen
3) Temperature selection buttons(+/-)
4) 1.5 inch Floating plate with ceramic coating
5) Swivel cable
Specifications
Power supply: 100-240V AC,50-60 Hz
Power: 35-45W
Working level: 15s heating up to 200℃,MCH heat element.
Temperature: from 150-230℃(300-450℉)
Display: LCD display with dual color back light.
Unique design: Professional control with fuzzy control technology
Safety: Auto shut-off operation 20 minute,no leakage of electricity, No Pollution,  360°swivel power cord,length 2.5 m.
Certification: CE, RoHS, FCC, UL approved
Warranty: 12 months
Lead time:35 days after payment and design confirmed, 30 days for repeated order
 
We offer OEM and SKD,you can provide your planed color,your own LOGO,packaging design,and we can process your own products.for mass and long-term order we can prepare unique free mold for you.
Suppliers
Floor 1- 2, Building A, 71-1 Xintian road, Xintian community,Fuyong street, Baoan district, Shenzhen, China
This product can last for a long time. It has a sturdy frame that can maintain its shape for years without any variation in warping or twisting.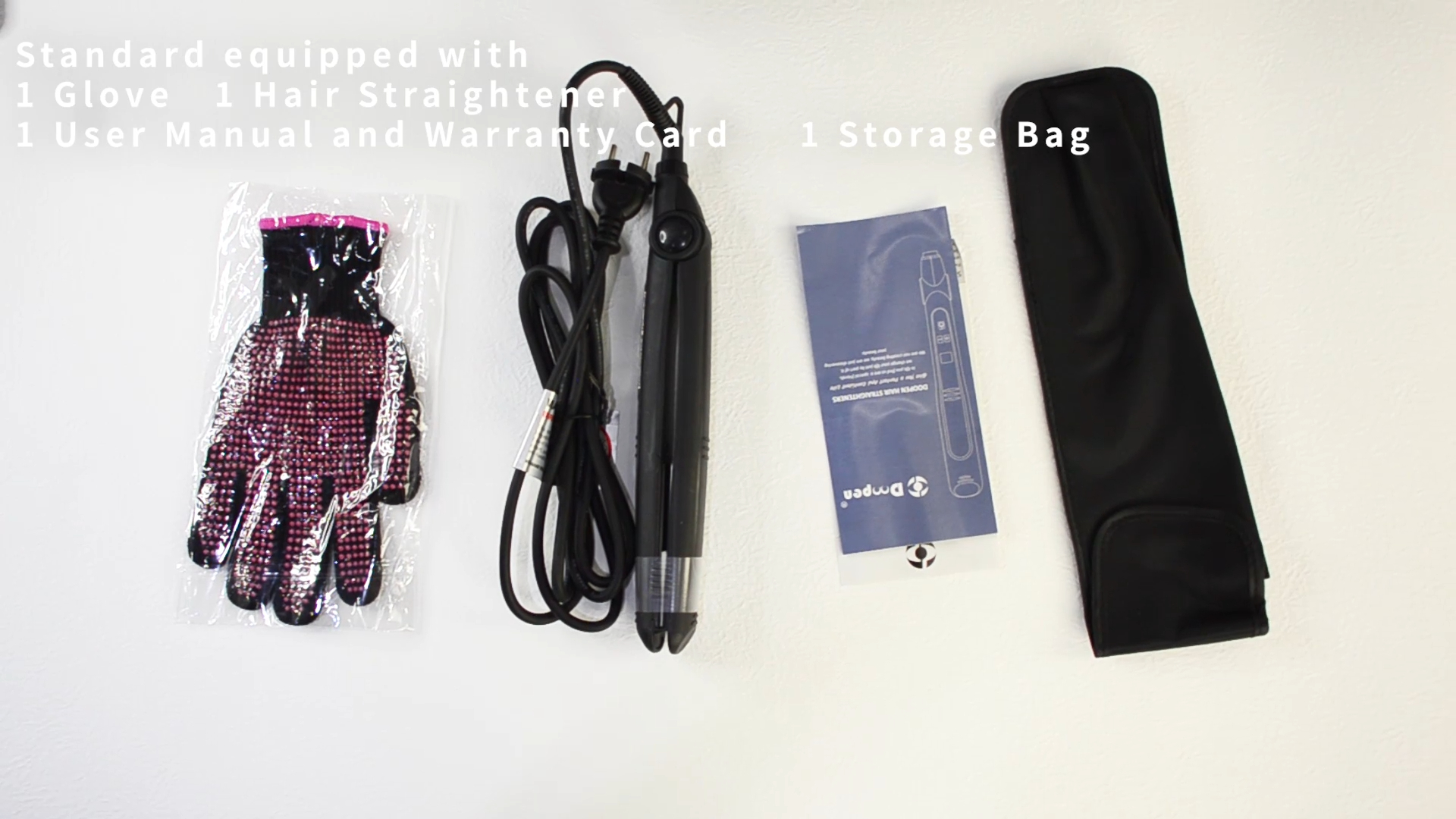 FAQ
1.How about after-sales service?
We RARELY experience after-sales problemsbut in those rare events our factory support team will provide quick and effective solutions.
2.How about delivery time?
For first trail order will be 45 days after payment and design confirmed, for repeat order will be 30-35 days.
3.What are your advantages to make us competitive in our target market?
We listen carefully to your requirements and then create a tailored offer, giving best quality of products first, working closely with you to generate the ideal product for your customers.
Advantages
1.Established in 1993, an expert in induction heating, ceramic heating, temp control, and motor control for home&kitchen appliances.
2.A full line from purchase, IQC, testing, production, QA, shipping,you can get goods and service directly from factory, never need third party.
3.We go out and listen people concerns,work closely with our business partners,try to better understand most counties' needs and find new solutions for your kitchen.
4.13 engineers for structure, electronics, quality, production and test,offer appropriate project in apperance,structure,and software according to your require.
About H-one
H-one is one of the national and Shenzhen high-tech enterprises,founded in 1993, located in Shenzhen,China,we are one of the Chinese OEM/ODM supplier and offer such as induction and ceramic hobs,PCBA customization,Sous Vide cooking system and so on. In the very beginning,we built the R&D team and focused on heating technology researching for home appliances.then H-one set it's dream: induction heating innovation.we study,we collect,we listen and dedicated to half-bridge technology developing.thanks to this insistence,we got many patents and products passed certificates,and we can send all our H-ONE inside products to all over the world. We go out and listen people concerns,work closely with our business partners,try to better understand most counties' needs and find new solutions for your kitchen.we want to all our customers not only feel convenience,but also experience the real cooking happiness that the technology brings. Welcome to all of you to H-one and share your ideas,we can make your designs come true.