Wholesale mediatek gps navigator with good price - Better
1 year ago
Wholesale mediatek gps navigator with good price - Better
GPS Receiver: Module and Antenna built-in                                                                                            
Battery: 1200mah
dual core, 800Mhz
Screen: 7'' TFT touch screen, 800X480 RGB
O/S:Win CE.Net 6.0 Core 
RAM: 128 MB DDR,
Flash:4G built-in
Support high speed SD/MMC upto 16GB
Multimedia: audio, video, game, photo, flash play, 
E-book reading: TXT Format
Multi-language
With FM-transmitter function
Suppliers
5/F, Xu Sheng Industrial Building47th District, Bao An, ShenzhenChina
Wholesale mediatek gps navigator with good price - Better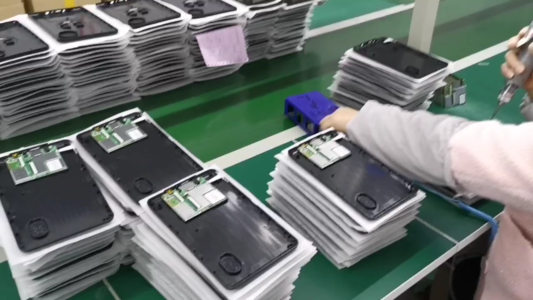 In this video, I'll show you manufacturer of GPS navigator in china best price. It's essential for every to understand how to manufacturer of GPS navigator in china best price. Enjoy and subscribe this video!

Want more? Check out my https://www.better-int.com

Better Digital Electronics Co. LTD is specialized in the research, design and manufacture of car multi-media and car electronics products since 2005. We have CE and ROHS certificates for our products.Over the past 15 years, we have been providing quality products, good customer service and outstanding technical support. We also have good experience in export customs clearance.Our advantages include high quality, prompt delivery, low shipping prices and good after-sales service.Please feel free to contact us for more information.
We have been specialized in the manufacture of car audio amplifiers and gps navigators for more than 15 years.
We have attached great importance to high quality and with good after-sales service.
Our main market is Europe and America.

BE MY FRIEND:
Check my website: https://www.better-int.com
Add me on Facebook: https://www.facebook.com/105184321683465
Add me on Youtube: https://www.youtube.com/channel/UCtNsAfK_P8KcM06vtu7G8yw

manufacturer of GPS navigator in china best price

please contact us immediately if you are interested in.
Suppliers
5/F, Xu Sheng Industrial Building47th District, Bao An, ShenzhenChina