E-Lock AT10U
1 year ago
AT 10U is an intelligent Elock equipped with satellite Iridium module with highly sensitive internal GPS and 4G GSM,Lora connectitity plus13000 mAh battery with IP67 waterproof Locking mechanism.Enable your company leveraged Iridium to deliver a truly global connectivity solution.   
AT10U is a proactive electronic lock that can survive harsh operating environments and help track to protect valuable cargos in transit as well as valued goods, Yacht,military mission protection, mining goods transportation and so on. 
Compared with traditional Locks, AT10U link the goods and human resources to one world via mobile connection. Showing the proof of tampering, location track and protect anywhere & everywhere at any point of time.
Suppliers
3rd Floor,3A Building, Longhe technical industrial area, Longgang District Shenzhen China
The AT10 Iridium satellite device is a configurable, battery-powered, solar- charging, rapid reporting, self-contained and two-way global GPS, with GPS tracking platform, that enables reliable tracking and monitoring of any fixed or mobile asset anywhere in the world ground, sea or air.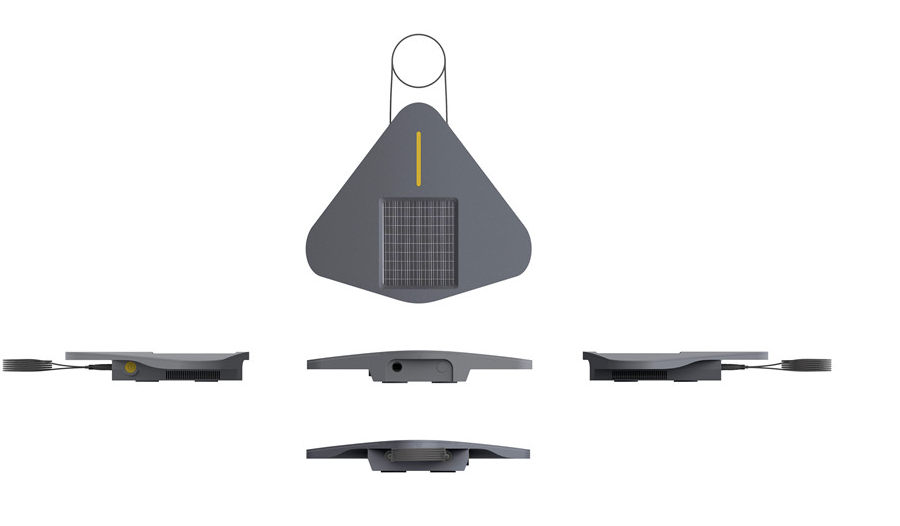 Features:
Support battery low power alarm.
Build-in Satellite/GPS antenna.
Support satellite network data transmission.
Support Lock ON/OFF alarm.
Support Lock-string tamper alarm.
Solar panel.
Rechargeable battery 13000Mah.
Support sleep mode.
Support detach alarm.
4G GSM+GPS Hybrid (Lora)
IP67 waterproof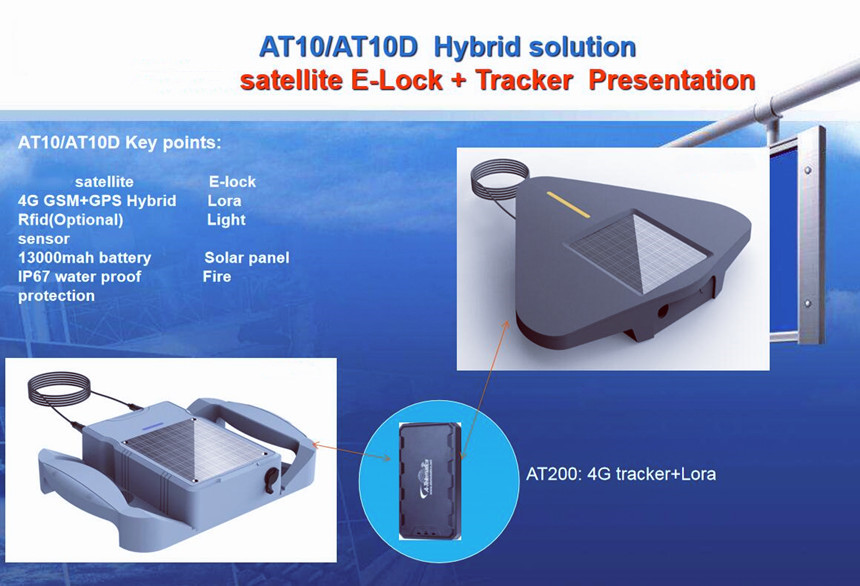 Large industrial companies that delivery valuable cargo containers, Often encounters theft and tampering attempts, leading to significant financial damages.
In addition to insuring valuable Cargo, monitoring is required along the cargo's journey from the point of Origin such as the Port, along the route and the point of delivery/ warehouse. Many of the companies, employ their own workers at the cargo's arrival and departure points in order to maintain a high level of security since containers are constantly replaced and reused where a more agile tracking and cargo monitoring solution is required.

Proposed Solution for Containers:
A-Telematics provides a solution by offering intelligent electronics Lock with Iridium solution to be attached to the container doors. This robust solution is based on the latest technology and equipped with latest GPS module as highly sensitive internal GPS and GSM and to justify IP67 waterproof standard locking mechanism.
AT10 is a proactive electronic Lock that can survive harsh operating environments and help to track and protect valuable cargos in transit.
Once the container arrives at the port with AT10 attached to the container, Customer can know exactly where the goods are at any given point, find out if there are any bottlenecks along the way or if anyone tries to open the container door.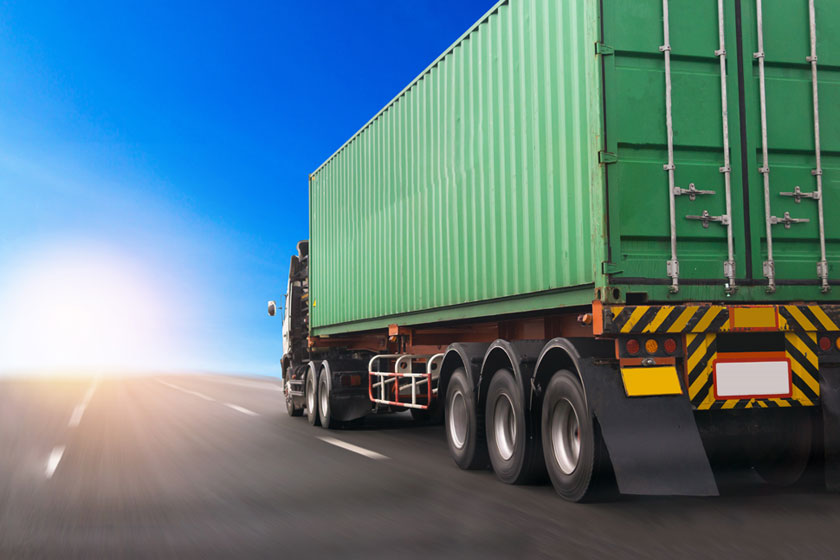 Proposed Solution for Trucks:
In response to the high requirements of intelligent transportation for the modern transportation process, our AT10 plus the lora application can install two GPS devices on the truck that transports goods, one is 4G AT200 GPS tracker plus the Lora signal on the front of the truck. One is AT10 E-lock which is equipped with Lora and satellite signals and installed on the rear of the truck. When there is no GSM signal, AT10 Iridium will automatically connect the signal and transmit the signal to the platform in real time. When the GSM signal is connected, the itinerary will upload blind signal to the platform to ensure the safety of the transportation itinerary and effectively guarantee the arrival.
Working Current: Around 120mA@3.7V battery
Sleep mode Current: Around 8mA@3.7V battery
Back-up Battery: 13000mAh rechargeable lithium battery
Size: L*W*H198*262.5*46mm
L*W*H266*298*50mm
Tracker weight: 1.2KG
Working temperature (High Temp battery): -30℃ - +80℃
Moisture: 5% - 95%
Blind area data: 20,000 records(GPRS only)
Suppliers
3rd Floor,3A Building, Longhe technical industrial area, Longgang District Shenzhen China