E-Lock AT10C
1 year ago
AT10C is a high security intelligent satellite Iridium GPS E- Lock for marine and land usages,this is the perfect lock for shipping containers and trucks.  Its is a hybrid solution for both Satellite and GSM 2G/4G optional.
It's strong, durable and bolt cutter proof alarm,as well as easy to be fit,
which protects your contaniers,vessles as well as boats goods from all kinds of attacks from potential thieves.  
Highly visible in its IP67 waterproof,any color and string cable length customisable.  
Its solar panel rechagerable with 13000mAh battery assures device always power on,if any of case,it also could be recharged by electricity. For marine usages,there is a high-voice speaker buzzer for SOS if any emergency.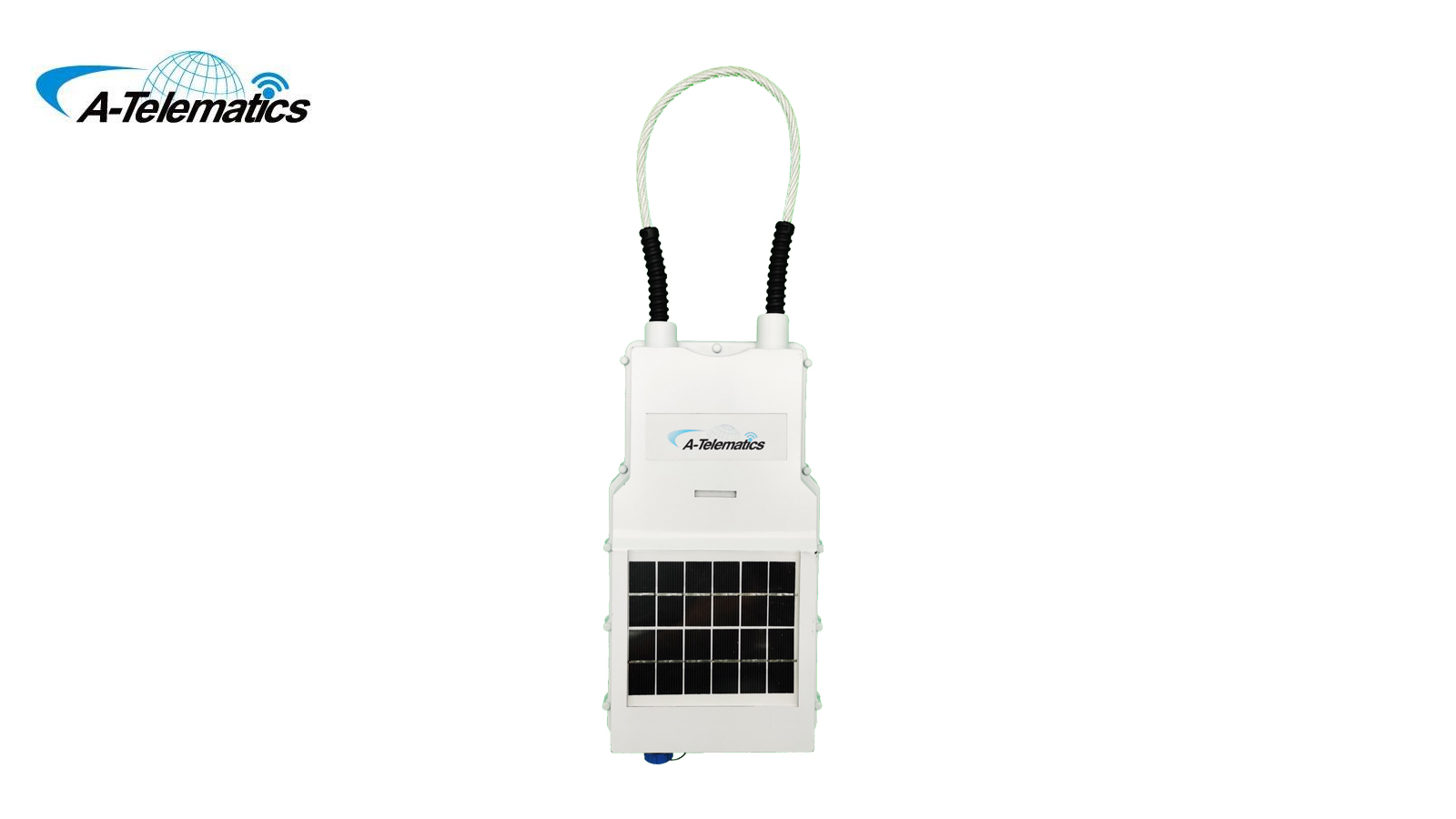 Product Features:
Support battery low power alarm.
Build-in Iridium/GPS antenna.
Support Iridium network data transmission.
Support Lock ON/OFF alarm.
Support SOS alarm.
Support Lock-string tamper alarm.
Solar panel.
Rechargeable battery.
Support sleep mode.
Unlock with RFID card.
Support External buzzer.
Large industrial companies that delivery valuable cargo containers, Often encounters theft and tampering attempts, leading to significant financial damages.
In addition to insuring valuable Cargo, monitoring is required along the cargo's journey from the point of Origin such as the Port, along the route and the point of delivery/ warehouse. Many of the companies, employ their own workers at the cargo's arrival and departure points in order to maintain a high level of security since containers are constantly replaced and reused where a more agile tracking and cargo monitoring solution is required.

Proposed Solution for Containers:
A-Telematics provides a solution by offering intelligent electronics Lock with Iridium solution to be attached to the container doors. This robust solution is based on the latest technology and equipped with latest GPS module as highly sensitive internal GPS and GSM and to justify IP67 waterproof standard locking mechanism.
AT10C is a proactive electronic Lock that can survive harsh operating environments and help to track and protect valuable cargos in transit.
Once the container arrives at the port with AT10C attached to the container, Customer can know exactly where the goods are at any given point, find out if there are any bottlenecks along the way or if anyone tries to open the container door.