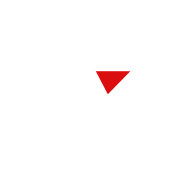 Xiamen TYS Seals Technology Co., Ltd.
Xiamen TYS Seals Technology Co., Ltd.
Profile : Xiamen TYS Seals Technology Co., Ltd. was established in 2001. The company is located in the beautiful Egret Island——Xiamen ,China. It is an registered enterprise providing sealing solutions for hydraulic sealing system. It is also a company combines R&D, Production and Sales in one, and got complete production line and testing equipment, including CNC machining centers, CNC lathes, Heavy Hydraulic Pressing machines, Computer whole controlled sintering furnace, Vulcanizing machines, Precise Injection Molding machines, CNC lathe without mold and so on. The company has passed ISO9001: 2015 certificate , and is the member of the Fujian Hydraulic Association, Guangzhou Construction Machinery Accessories Association. It cooperates with Xiamen University and Huaqiao University on some projects.TYS is Specialized on producing a full range of hydraulic seals products, including the PTFE products which is adapted to harsh working conditions, TPU seals and durable Rubber seals. Its specifications cover the standard of GB / T 15242.1-94, GB / T 1524.2-94, ISO 7425 / 1, ISO 3320, and the seals dimensions can be completely matched with foreign famous companies' cylinder groove. Meantime, we also can offer sealing solution and customize all kinds of nonstandard seals.To fulfill customers' needs, TYS established an International Marketing Center in Guangzhou-TYS Seals Technology (Guangzhou) Co.,LTD.
Audited supplier