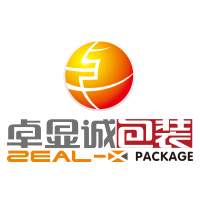 Shenzhen Zeal-X Packing Products Co., Ltd.
Shenzhen Zeal-X Packing Products Co., Ltd.
Profile : Shenzhen Zeal_X Packaging Ltd was founded in 2008 by a core team with over a decade's experience in packaging design and manufacture for clients spanning many industries including gifts, jewelry, cosmetics, tobacco, food, tea, healthcare products, clothing, tableware and toys. To date, Zeal_X Packaging is a leading supplier for more than 100 global luxury brands. We have an enthusiastic, professional and highly efficient production design and operations team that provide a one-stop-shop for design-production and delivery services comprising gift boxes and packing, paper bags, brochures, wrapping/ tissue paper, ribbons and any related products _ with all products inspected to ensure they meet the standard of quality required prior to their export. In choosing Zeal_X Packaging, you can be assured of premium products and excellent levels of service, and be confident in our commitment to provide a personalized and unique proposal and product for you that will promote, add value to, and increase the influence of your brand. Our aim, through collaboration with you to provide you with the best products and service, is to become a global leader in the supply of product packaging.
Audited supplier