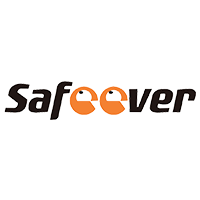 Shenzhen Safeever Science and Technology Ltd.
Shenzhen Safeever Science and Technology Ltd.
Profile : Shenzhen Safeever Science and Technology Co., Ltd. It is a professional security camera equipment supplier integrating R&D and sales. We have a professional quality management and process inspection team. Make sure we provide the highest quality products and best service to all our customers. We ensure that the products are of good quality, sufficient quantity, and variety. Fast quality service. We have rich production experience and OEM, and ODM capabilities. Such as the OEM camera's logo, box, language, and customized GUI, API, and SDK to enhance customer competitiveness. We can produce more than 1 million surveillance cameras every year. We carry out a strict quality inspection on each batch/product. We can meet various requirements of different types of customers. SAFEEVER currently has more than 200 employees, including more than 50 R&D engineers, international technical support, and a 5,000-square-meter workshop. SAFEEVER insists on independent technological innovation and has established its own unique quality control system. The company invests 10% of its sales revenue every year to seek better solutions for products, and to develop innovations and patent cases. Ensure that customers can choose more differentiated products and customized solutions in the market to win the market and project. SAFEEVER factory has 8 assembly lines, complete process, and high-quality control, including SMT, IQC, IPQC, aging, air tightness test, QCQA test, waterproof test, long-distance test, color temperature test, etc. SAFEEVER has a complete product line: Solar Surveillance Camera; 4G Solar Camera; HD CCTV Camera, AHD/WIFI/POE Camera Kit; Autofocus, Zoom Camera; Full-Color Starlight Camera; Indoor Smart Camera, Outdoor PTZ Dome Camera; Thermal Image instrument, temperature measurement terminal. DVR.NVR.Backend recorder etc. Welcome to contact us to build a smart and safe living environment with you. We will serve you wholeheartedly.
Audited supplier
Contact Supplier
Tell us your buying requirements
The user hasn't uploaded any videos yet
The user has not added any information yet
The search result is empty, try another keyword!