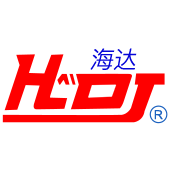 NINGBO HAIDA PLASTIC MACHINERY CO., LTD
NINGBO HAIDA PLASTIC MACHINERY CO., LTD
Profile : 1. The company's history: Founded in 1992, it has gradually opened domestic and foreign markets with Ningbo Headquarters as its headquarters. There are three production bases with a total area of more than 20,000 square meters, with more than 50 high-precision scientific research personnel and professionals. There are over 400 employees and an annual output of approximately 5,000 injection moulding machines for domestic and foreign markets. 2. Main business: Mainly dedicated to the research and development and manufacturing of injection moulding machines, and has successively created HD, HDX, HDJS, and HDL series for the mid-end market. To meet the needs of high-precision customers, the company uses the famous Italian CNC machining centre PMMA to improve Equipment processing accuracy continuously. In recent years, JE (full electric), DP (two-colour), DY (hybrid oil-electric), K (thin-wall high-speed), EB (two-board) and U (barrel making) series have been launched for medical, packaging, industrial and other fields to meet the needs of different customers. 3. Company services: We are committed to providing customers with one-stop services such as injection moulding machines, auxiliary machines, moulds, plant layout, and personnel training. 4. Industry status: Haida has won the honours of vice-chairman unit of China Plastics Machinery Industry Association, vice-chairman unit of Ningbo Plastic Machinery Industry Association, and one of China's top ten injection moulding machine brands. 5. Certificate: Haida has passed the national quality certification system ISO9001, ISO140001, SGS, and CE product certification.
Audited supplier
Contact Supplier
Tell us your buying requirements
The user hasn't uploaded any videos yet
The user has not added any information yet
The search result is empty, try another keyword!