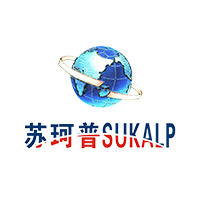 Hangzhou Sukalp Trading Co., Ltd.
Hangzhou Sukalp Trading Co., Ltd.
Profile : Hangzhou Sukalp Trading Co., Ltd ,established in 2006, is a professional manufacturer and trader in these fields of all kinds of steel products, such as deformed steel bars,steel coils,corrugated steel sheets,sandwich panels,steel pipes,tinplate,steel structural buildings,etc. Our products have been widely exported to Europe, USA, Middle East, South Korea, and Japan so on.We mainly specialize in exporting the following seven series of products:1) Building Metallic Materials: colored steel tile sheet, corrugated steel sheet, floor decking sheet; C&Z purlin; H beam; steel structure; guard fence; guardrail;2) Sandwich panel:EPS sandwich panel, PU sandwich panel, Rock Wool sandwich panel;3) Other steel products: Galvanized steel coil, Colored steel coil, Cold rolled sheet in coil, Steel plate, Galvanized steel sheet, Angle steel bar, Deformed steel bar, Round steel bar, Wire rod, etc..4) Steel pipes: ERW round steel pipe, SHS and RHS steel pipe, Galvanized steel pipe, Pregalvanized steel pipe, API steel pipe, Seamless steel pipe, Stainless steel pipe, etc.5)Corrugated steel sheets:Prepainted corrugated steel sheets,Galvanized corrugated steel sheets,etc.6)Tinplate & TFS sheet/Coil.7)Steel structural buildings.In these fields, we have abundant supply of products with top quality and first-class service. For now our company has gained many patents, and also passed the ISO9001:2000 international quality system certification in 2006.
Audited supplier